What: Cornerback, Illinois State

Where: Fifth round, 151st overall

Hometown: Wichita, Kan.

Specs: 5-11, 205 pounds

Recent cornerback history: 2016-Will Jackson, first round; 2015-Josh Shaw, USC, fourth round; 2014-Darqueze Dennard, Michigan State, first round, Lavelle Westbrooks, Georgia Southern, seventh round
Why: You can never have enough cornerbacks. While there is still a possibility that Adam Jones returns as a free agent, the Bengals are looking to add depth to go with the established trio of Dre Kirkpatrick, Darqueze Dennard, and Will Jackson.

Did you know? Missed most of his final high school season when he suffered a tear to his small and large intestines after taking a cleat to the stomach. Stayed healthy throughout college career, playing 49 games for the Redbirds.

What the experts are saying: "Overall, Harris checks NFL boxes with his speed, toughness and football character." - Dane Brugler, Draft Guide
What the Bengals are saying: "He has a really good skill set -- runs, competitive, tough -- so he's got all the base things that you look for when you're looking for a corner." Defensive coordinator Teryl Austin

What he's saying: "I'm one of those guys with the size, speed, and athleticism that I can play anything in the secondary. I can go play safety, nickel, or even play corner which I'm used to playing. Getting there I'm planning on playing all three positions and just trying to make an impact on one of those and also make a huge impact on special teams as well."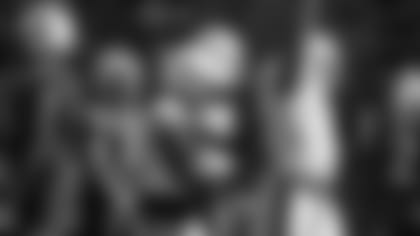 What: Defensive tackle, Virginia
Where: Fifth round, 158th pick
Hometown: Chesapeake, Va.

Specs: 6-4, 285 pounds
Recent defensive tackle draft history: 2017-Ryan Glasgow, Michigan, fourth round; 2016-Andrew Billings, Baylor, fourth round; 2015-Marcus Hardison, Arizona State, fourth round; 2012-Devon Still, Penn State, second round; Brandon Thompson, Clemson, third round
Why: If the Bengals can find the key to unlock him, the gurus say he has first-round talent. And the Bengals have the one-gap scheme to exploit his explosive first step. They're looking for depth behind Glasgow and Geno Atkins at the three technique. It's a traffic jam with Billings and new pickup Chris Baker more nose tackle types and they usually only keep four tackles.
Did you know? He was named the 2013 Gatorade National Player of the Year . The award was presented by former Virginia All-American Tiki Barber during a surprise assembly.

What the experts are saying: "At the Senior Bowl he was a one-gap terror, penetrating upfield causing constant disruption … As an inside gap penetrator he flashes an explosive first step that all blockers (at the Senior Bowl)  had a hard time cutting off … His next level scheme fit will be important to his success."

What the Bengals are saying: "He's a disruptive guy. He just flies to the ball. Strong … Solid, solid, good player all the way through … I can't say enough about his character … We see him as a three technique, as well as other things. Because he has the ability to be in a five technique, but he's a three technique for us." Defensive line coach Jacob Burney.

What he's saying: "My whole mindset going into (the Senior Bowl) was to show everybody that the five star Andrew Brown never went anywhere. I've always been here. You know what I'm saying?" (On playing with Geno Atkins):  ""He is an absolute monster man. It's going to be an honor to play alongside somebody of such greatness and being able to soak it all up. I'm the young guy on the scene again and just being able to hone in on somebody like him; I feel like that is definitely going to elevate my game."
By GEOFF HOBSON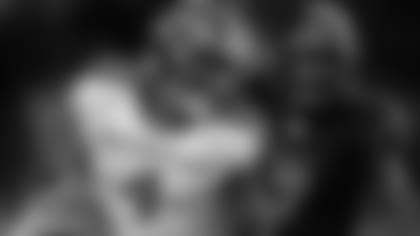 Who: Darius Phillips

What: Cornerback, Western Michigan

Where: Fifth round, 170th overall

Hometown: Detroit, Mich.

Specs: 5-100, 193 pounds

Recent cornerback draft history: 2016-Will Jackson, first round; 2015-Josh Shaw, USC, fourth round; 2014-Darqueze Dennard, Michigan State, first round, Lavelle Westbrooks, Georgia Southern, seventh round
Why: Phillips is a candidate to return kickoffs and punts after setting an FBS record with 12 return touchdowns in his college career (5 kick returns, 5 interception returns, 1 punt return, 1 fumble return) but the Bengals also like his coverage skills, putting Darius in the mix to add depth at cornerback.

Did you know? Spent his freshman season at wide receiver, making 32 receptions before converting to cornerback as a sophomore. Had 12 interceptions in three seasons on defense.
What the experts are saying: "Ball-hawking cornerback with athletic ability and short area quickness to handle man coverage from slot and the instincts to play zone effectively."  Lance Zierlein, NFL.com Analyst

What the Bengals are saying: "Phillips is a natural cover guy. He has a knack for going after the ball, using his hands, and getting some ball disruption. You like his ability after he has the interception and what he can do in terms of return ability. He provides that impact playmaking that you like." –Cornerbacks coach Daronte Jones

What he's saying: "Any time I'm on the field, I try to do the most impactful thing that I can do. Whether it's kick return, punt return, or getting an interception, I try to help the team out any way that I can. I'm just ready to get back to work."
By DAN HOARD