Bengals' all-time rusher Corey Dillon was in the middle of the busiest draft day in team history.
The Bengals' draft by the numbers:
1 - The Bengals have used the draft's No. 1 overall selection three times. 1994 (Ohio State defensive tackle Dan Wilkinson), 1995 (Penn State running back Ki-Jana Carter), 2003 (USC quarterback Carson Palmer).
3 - Most Draft Day trades, 2004.
Bengals traded the No. 17 pick to Denver for cornerbackDeltha O'Neal, the No. 24 pick, and a fourth-round pick.
Bengals traded the No. 24 pick to St. Louis for the No. 26 pick and a fourth-round pick, which turned out to be Michigan running back Chris Perry and Mississippi tackle Stacy Andrews. The other fourth-rounder was defensive lineman Robert Geathers
Bengals also traded running back Corey Dillon to New England for a second-round pick, Maryland safetyMadieu Williams.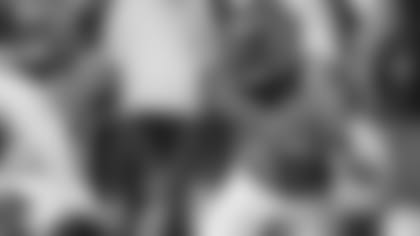 Nice trade for Cincy. Keith Rivers for George Iloka (above).
5 - Most trades in a draft, 2012.
Bengals got the 17th pick in the Oct. 18, 2011 trade with Oakland for quarterbackCarson Palmer.
During the draft the Bengals traded the 21st pick to New England for the 27th pick, Wisconsin right guard Kevin Zeitler, and a third-round pick, Clemson defensive tackle Brandon Thompson
On July 29, 2011, the Bengals got a 2012 fifth-round pick in a trade with New England for wide receiver Chad Johnson and took Cal wide receiver Marvin Jones.
On April 12, 2012, the Bengals traded linebacker Keith Rivers to the Giants for a fifth-round pick and two weeks later selected Boise State safety George Iloka.
On Sept. 4, 2010, the Bengals traded a 2012 seventh-round pick and cornerback David Jones to Jacksonville for safety Reggie Nelson.
6 - Fewest players the Bengals ever selected in one draft, 1995 and 2002.
10 - Selection used to draft four-time Pro Bowl right tackle Willie Anderson, 1996.
11 - Combined post-season starts by 2006 draft picks Andrew Whitworth and Domata Peko.
12 - Latest round selecting a Pro Bowler. Utah tight end Bob Trumpy, 1968.
13 - Pro Bowls selected in 2001 NFL Draft (Chad Johnson six, Justin Smith five, Rudi Johnson and T.J. Houshmandzadeh one each).
19 - The Bengals have never used the 19th pick.
20 - The Bengals have never used the 20th pick.
21 - The Bengals have picked in this spot four times, but it is tied with No. 3 and No. 17 for their most first-round slots.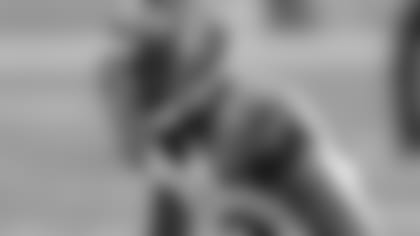 The last time the Bengals picked No. 24, they got one of their highest corners on the board in 2014, Darqueze Dennard.
24 - The Bengals' first selection in the 2016 draft, the fourth time they've had that slot. They've used it on Ohio State running back and Heisman Trophy winner Archie Griffin in 1976, South Carolina cornerback Johnathan Joseph in 2006 and Michigan State cornerback Darqueze Dennard in 2014.
25 - Total top ten picks in Bengals history.
26 - Jersey number chosen by running back Chris Perry after he was taken with 26th pick in 2004. After injury plagued rookie year he traded it in for No. 23 the next season. 
29 - Pro Bowl selections from second-round players.
33 - Pro Bowl selections from first-round players.
35 - Selection used on Andy Dalton, Bengals winningest quarterback, in 2011.
36 - Selection used on Bengals all-time leading receiver Chad Johnson in 2001.
37 - Selection used on three-time Pro Bowl wide receiver Cris Collinsworth in 1981.
38 - Selection used on 1988 NFL MVP Boomer Esiason in 1984, the first quarterback taken.
41 - Most players Bengals ever drafted, their first draft in 1968.
43 - Selection used on Bengals' all-time leading rusher Corey Dillon, 1997, the fifth running back taken behind Warrick Dunn (12), Antowain Smith (23), Tiki Barber (36), Byron Hanspard (41).
50 - Bengals have never had the 50th pick.
55 - Spot where two current offensive starters out of LSU were taken. Left tackle Andrew Whitworth in 2006 and running back Jeremy Hill in 2014. The Bengals have the 55th pick in this draft.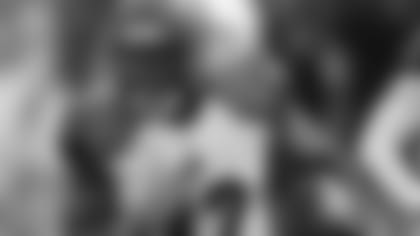 The last pick at No. 55, running back Jeremy Hill, had a rookie of the year season.
67 - Selection Bengals used on all-time passing leader Ken Anderson in third round, 1971, the sixth quarterback taken behind Jim Plunkett (1), Archie Manning (2), Dan Pastorini (3), Lynn Dickey (56) and Leo Hart (59).
82 - Selections Bengals used on linebacker Reggie Williams, 1976, and tight endRodney Holman, 1982. Williams played the second most Bengals games of all time (206) and Holman went to three Pro Bowls. 
83 - Selections Bengals used on third-round wide receivers Don Bass (1978), Chris Henry (2005) and Mohamed Sanu (2012). They had at least 117 catches as Bengals, Henry averaged 15.3 yards per catch, Bass had 13.5 and with 152 catches Sanu is one of 24 Bengals with at least 150 catches.
87 - The Bengals' third-round pick this year. The only time the Bengals picked here, they grabbed Stanford quarterback Mike Boryla in 1974 with their first of three picks in the fourth round. He never took a snap for the Bengals and went 8-10 as a starter for the Eagles before going 0-1 for Tampa Bay in his fourth and last season in the NFL.  
100 - Selection used on Auburn running back Rudi Johnson, 2001. He went on to break his own Bengals single season rushing record in 2005. It is the only time they've used the 100th pick.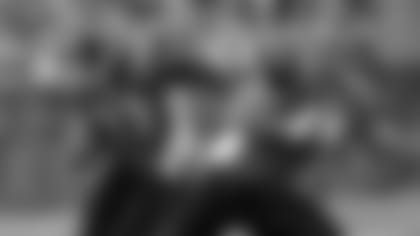 Another No. 32, Rudi Johnson, the last Bengal to rush for at least 1,300 yards in three straight seasons.