Since the Bengals pointed at A.J. Green and Andy Dalton (above) in the 2011 draft, they've got the fifth best record in the NFL.
It is hard to believe. But A.J. Green and Andy Dalton, the leading men in this five-year running Bengals miniseries short on drama and long on credits, do actually talk. Just ask their wives.
"One time at one of the wives' events some of the receivers were comparing Andy and A.J., saying their personalities were so similar," Jordan Dalton says.
"I was surprised and Miranda was too. Because I thought A.J. was so quiet and Miranda thought Andy was so quiet. But when they're in their element, they'll talk quite a bit. It's so funny to see them off the field. Just good guys. Great personalities."
It would probably also surprise you what they talk about when they do get going.
"One thing we talk about," Dalton says, "is being one of the best duos. The longer we're playing, the closer we'll get to it."
"Coming in with a guy I hope is here for my whole career and I hope I'm here for him," Green says, "that's big. We've put up some big numbers already. We still have to get over the hump."
Pretty typical of these two. The wins-and-losses offset the numbers.
Forget the fact that Green is one of only two receivers to ever catch more than 1,000 yards in each of his first five seasons. And forget that, according to Elias, Dalton has thrown the fourth most touchdown passes of any quarterback in his first five seasons.
More numbers? Forget that, according to Elias, Green has the third most catches by a receiver in his first five seasons or that Dalton has the sixth most passing yards in the first five seasons of a career while Green has the fifth most receiving yards in his first five seasons.
Forget all that. Go back to that franchise-changing draft of 2011 when they took the silky smooth Green with the fourth pick and the deadly resourceful Dalton next with the 35thpick and just maybe one of the bigger reasons the Bengals have gone to five straight postseasons is because of who they are as much as what they've done.
"We're both laid back. Lead by example," Green says. "We just like to go out there and win and go back home to our families."
"We're easy going. We kind of go with the flow. That's part of it," Dalton says.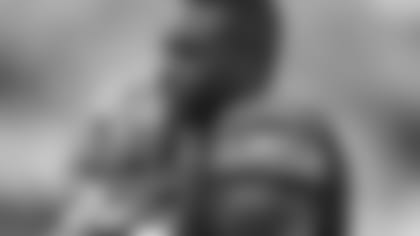 Five seasons, five Pro Bowls for A.J. Green.
Imagine it in this click-a-minute-headline NFL we live.
The best player and his quarterback treat microphones like a poison ivy vine. They're out on the town as often the local senior center. They only make news off the field at one of their charity events. They rinse out their mouths with clichés. They shun controversy and embrace team and if outsiders cry "Dull," the nearest Bengalogist can point to the five previous sound-bite plagued seasons amplifying 33-46-1 before Green and Dalton got here.
"They did it the right way. They got humbled early and they learned early what it meant to be the right kind of guys and I think the guys in this locker room helped show them that,' says left tackle Andrew Whitworth, one of those veteran leaders. "Draft the kind of guys that want to win and couple them with a locker room that has a lot of guys focused on winning; you're going to have a good match."
*                       (Elias NFL records for first five seasons)*
TD PASSES:  Dan Marino (168), Peyton Manning (138), Matt Ryan (127), Andy Dalton (124)
PASSING YARDS: Manning (20,618), Marino (19,422), Ryan (18,957), Drew Bledsoe (18,348), Cam Newton (18,263), Dalton (18,008)
CATCHES: Larry Fitzgerald (426), Torry Holt (423), A.J. Green (415)
RECEIVING YARDS: Holt (6,784), Randy Moss (6,743), Jerry Rice (6,364), Julio Jones (6,201), Green (6,171)
MOST TDS FOR PASSING COMBOS SINCE 2011: Tom Brady-Rob Gronkowski 54; Matthew Stafford-Calvin Johnson 49; Tony Romo-Dez Bryant 49; Drew Brees-Jimmy Graham 46; Dalton-Green 40 If Green is serene, Dalton is steady. If Dalton is impenetrable, Green is implacable and their unruffled natures have become the personality of a perennial play-off team. Adversity, at least in the regular season, is routinely met.
His mates have helped Dalton to the second most road wins by a quarterback since he came into the league (24), just two behind Tom Brady. They've lost back-to-back games just once since Nov. 10, 2013.  Since they came into the league in that 2011 draft the Bengals have NFL's the fifth best record at .656.
"They're humble guys. They don't really boast about themselves," says special teams co-captain Cedric Peerman. "I think everyone pays attention to who's who and what kind of guys the team has. We have great all- around guys just like Andy and A.J. It just goes to show how close we are as a team. Guys who come from other teams notice that."
And they had to be steady right away. Green and Dalton were drafted in the wake of the last dramatic act, quarterback Carson Palmer's trade demand and ensuing holdout. When Whitworth and some of the other veterans got whiff of a faction on the team planning to visit Palmer in California as training camp neared in an effort to convince him to come back, they quashed it.
He had spent time with Dalton the week after the draft, when Whitworth immediately invited him to his foundation's event in Louisiana.
"It was two-fold," Whitworth says. "The best way to be successful is to embrace the situation that you're in and not look for excuses why you can't win. And two, I had talked to Carson and I knew he had his mind made up. There was a leadership group that felt the best way to go forward is with the guy that wants to be here and go win and (Dalton) wanted to be here."
But Green got here first. By a day. That's why it's called the Green-Dalton Era.
"I get it," Dalton says. "He was the first guy drafted. And deservedly so."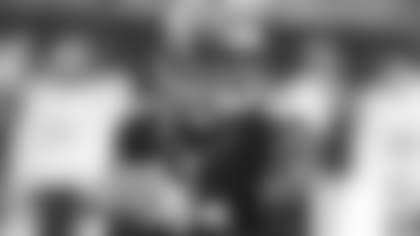 Dalton's 40 TDs to Green are the third most since '11 by an active tandem.
They first met at the NFL scouting combine that year but Dalton thinks he only threw one ball to him. It's a relationship that has leaped down field since then.
 "We're definitely friends off the field and it's helped our relationship on the field," Green says. "Our wives talk a lot and we go out to dinner about once every two weeks or so during the season."
Dalton and Jordan were married shortly after the 2011 draft and their son Noah turns two at the beginning of training camp. Green and Miranda got married last summer and are expecting their first child at the end of September. The Five Year Plan means more than wins.
"We've gotten closer with them now that Miranda is up here all the time," Jordan Dalton says.
"We'll impart our wisdom on child rearing," Dalton says with a laugh.
At the beginning of March the couple bonded even more when they attended the NFL's Professional Athletes Outreach Conference in Colorado Springs, Colo., for a week-long spiritual retreat.
"It's fun to get to know them on that level," Jordan says. "The league is so crazy, it's really nice to have a foundation of faith and get to know other couples who can do that, too."
Crazy? After Cam Newton was taken with the first pick of that draft and before Dalton went 35th, Jake
Locker, Blaine Gabbert, and Christian Ponder were the next quarterbacks selected. Locker has since retired and Gabbert and Ponder have been shipped away.
"I don't want to think about that," Green says when asked what might have been. "It's worked out perfectly. Where we are now in our careers. It's a blessing to come in with a guy who's the same age and we're on the same page."
Dalton agrees. They could be the same guy.
One is black. One has red hair. One was raised in the Houston suburbs by two parents with brothers and sisters. One was raised an only child by two parents on the leafy outskirts of Summerville, S.C. Dalton, who played the guitar in his church's praise band, has formed a relentless foundation to give back to the Cincinnati community. When Green decided he would restore his family's old church where he used to attend fairly regularly and transform it into a combination Boys and Girls Club, a study hall, and a players' lounge for the children of his old neighborhood, he and his mother named the youth center after his late brother.
"Our upbringing was a little different, but I think just from the way we were parented and the things that were made important for us I feel like we are kind of similar," Dalton says. "Family and all that good stuff. I think that's the reason he is the way he is and the reason I'm the way I am."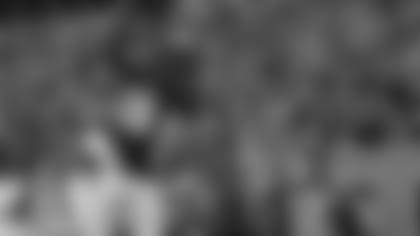 Another score for No. 18.
Whitworth got good vibes from Dalton in not his first NFL appearance, but his second. It was the second preseason game in 2011 against the Jets on the road when Dalton missed six of his first seven passes that included two interceptions. But he steadied himself to finish the first half eight of 19 for 86 yards and set up the season's first TD completing a third-and-seven in the face of a blitz.
"Watching the resolve, the fire, the way he executed, I thought it was tremendous," Whitworth says. "Rex Ryan has the hardest looks you're going to see and the craziest things you're going to have to deal with and to do it in your (second) NFL game; I think I knew he was going to be something special."
Whitworth thinks Green's even personality is contagious.
"I think it's helped define us," Whitworth says. "The thing I love about A.J., every week is when you hear his quote. 'I'm just worried about whether we win or lose.' Hue (Jackson) said it best last year. When the best football player in the room only cares whether we win, it's hard not to be good."
The Green-Dalton relationship is driven a bit by the gentle needle.
 "I always tell him I can do whatever he does better. Even if I can't," Dalton says. "And he does the same thing to me. It's like anything else.  A friendship evolves, the more you get to know each other and become closer."
Their commitment was solidified last season when Green signed through 2019. Dalton is through 2020. That gives them four more seasons to chase Super Bowls and numbers. They hope it's more than that.
"I've got one more year than he does, so I hope he signs on some more," Dalton says.
"Hopefully we'll be here the whole time together," Green says.
What they talk about, being one of the great tandems, hangs up there like a Hail Mary. They can get it. Dalton holds the Super Bowl era record for most wins by a road quarterback in his first five seasons and he's trying to become the first quarterback ever to make the postseason in his first six years. Green is on record pace with five Pro Bowls in his first five seasons.
"It's been great that they came in together and have been able to bounce ideas off each other," Jordan Dalton says. "Knowing when to encourage when they need to be encouraged and when they need to be pushed . . .  Hopefully they're here for the long run."
It seems everyone is thinking beyond 2020, making 2011 even more improbably good.
Throwback gallery of the Bengals' Draft Class of 2011