Relentless and productive, Justin Smith gave the Bengals defense a much-needed jolt in 2001.
What just very well may be the best draft in Bengals history began with a startling yet prescient take from Bengals president Mike Brown 15 Aprils ago.
"The best player in this draft is Brees," Brown said of Purdue quarterback Drew Brees and when the war room declared open season on that opening thrust the owner didn't retreat.
"OK," Brown said. "If he's not the best player, then he's the most valuable."
Not that they were going to take Brees with the fourth pick. He was accurate and smart with great anticipation. But as Brown says, "He was off size."
Two years after drafting Oregon quarterback Akili Smith at No. 3, it all resulted in a benching at the end of the 2000 season. So an undersized quarterback viewed as a project didn't excite anyone in Bengaldom. And Jon Kitna, with an 18-15 career record in Seattle, had just signed the month before in free agency. Even more persuasive was the argument for a defense that hadn't finished better than No. 22 in the six previous seasons while averaging an anemic 26 sacks in the last five.
"I'll say this about Mike, he was spot on about Drew Brees," says Bob Bratkowski, who was then sitting in on his first of 10 drafts as the Bengals offensive coordinator.  "There were a few us not as high on Brees as Mike was and Mike was dead right and we were wrong. That was the biggest concern. He was too short. We knew he was a very good football player, but he was outside of what successful NFL quarterbacks are in terms of height."
The Bengals were far from alone. All 31 teams passed on Brees in the first round and he had more interceptions than touchdowns until his fourth season. Now 15 years later, maybe 6 feet tall and maybe not, he stands on the threshold of the Pro Football Hall of Fame with a Super Bowl ring tied for the third most touchdown passes of all-time and the fourth most yards.
The Bengals went safe and solid with the selection of Missouri defensive end Justin Smith with the fourth pick, the best player available to them after Virginia Tech quarterback Michael Vick, Texas guard Leonard Davis, and Florida defensive tackle Gerard Warren.
 (TCU running back LaDainian Tomlinson went fifth to San Diego, but the Bengals already had Corey Dillon coming off his record 278-yard game.)
But with Brees still there at No. 32 when the second round began and the Bengals holding No. 36 like a butterfly net, the draft room knew that Brown would just as soon jump into the Ohio River rather than ignore Brees again. At that point they were expecting Brees to complete a Pete Rose head first slide into Cincinnati.
We'll never know. The Chargers took Brees with that 32nd pick and the Bengals got their all-time leading receiver in the second round with Oregon State's Chad Johnson. The run of the 2001 draft, a record book odysssey, was on.
Smith and Johnson in the first 36 picks. Before they were done those two accounted for 11 Pro Bowls and when you add fourth-rounder Rudi Johnson's back-to-back club single-season rushing records in 2004 and 2005 and seventh-rounder T.J. Houshmandzadeh's NFL-leading 112 catches in 2007, has there been a better Bengals' draft than the one constructed in 2001?
"I don't think so," says former Bengals running backs coach Jim Anderson, who was there for two great ones in 1986 and 2011. "Not when you look at the number of dynamic players that came out of that one draft. There have been some other good ones, but those four guys are special."
The candidates are coming more frequently now.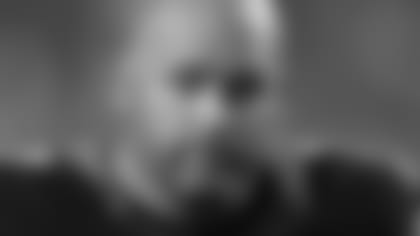 A second-round pick in 2006, Andrew Whitworth is part of one of the best Bengals' drafts ever.
After ending a season in which they were widely acclaimed to have one of the most talented rosters in the league, if not the most talented, the emergence of director of player personnel Duke Tobin and his scouts along with the impact of head coach Marvin Lewis' consistent playbooks in all three phases of the game have produced head turners.
Start in 2009 with the selection of starters Andre Smith, Rey Maualuga, Michael Johnson and Pro Bowl punter Kevin Huber and keep going.
After the gold standard of 2011, try 2012 with five regulars on two division champions, or 2013 with the explosive 1-2 punch of Pro Bowl tight end Tyler Eifert at No. 21 and ultra-productive running back Giovani Bernard at No. 37.
The roulette wheel says 2016 could be one heck of a show since some of the best have come in years ending in 1 and 6.
If you ask Mike Brown, this is the fifth anniversary of their greatest draft.  In the 2011 draft's first 35 picks, they netted wide receiver A.J. Green and quarterback Andy Dalton and they have promptly led the Bengals to five straight post-season berths.
But what about the draft from 30 years ago when the first five rounds of 1986 saw the Bengals select six Super Bowl starters for the 1988 AFC champions?
Third-rounder David Fulcher became a change-the-game safety while going to three Pro Bowls. First-round linebacker Joe Kelly played in 156 NFL games and first-round wide receiver Tim McGee had a 1,200-yard season in 1989. Second-round cornerback Lewis Billups briefly emerged as a top player, third-round defensive end Jim Skow was the AFC champ's leading sacker in '88 with 9.5, and fifth-round inside linebacker Leon White played a steady 92 straight non-strike games in his six seasons with Cincinnati.
And then what about the first four rounds from 2006? First-round cornerback Johnathan Joseph, second-round left tackle Andrew Whitworth, third-round defensive lineman Frostee Rucker and fourth-round nose tackle Domata Peko all started for division champions in their 10th season last year.
Joseph did it for Houston and Rucker did it for Arizona. But Whitworth and Peko have become de facto captains on their side of the ball for the Bengals while combining for 307 games and 11 post-season starts in a run of six play-off appearances and three AFC North titles.
The best? 1986? 2001? 2006? 2011?
 "Any time you draft a good quarterback that plays for a long time, you have to count that draft," Brown says. "What draft did we take Greg Cook?"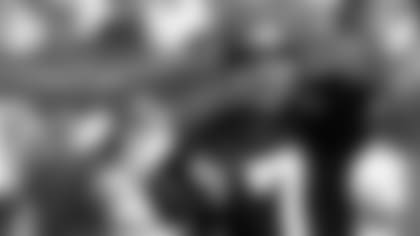 Another second-round pick, Boomer Esiason, made 1984 a marquee draft.
Cook, the 1969 AFL Rookie of the Year, hurt his arm late that season and never got a chance to realize his greatness after the Bengals took him with the fifth pick of that draft out of the University of Cincinnati. All-time passing leader Ken Anderson arrived two years later in the third round. Carson Palmer, the draft's overall No. 1 pick in 2003, delivered two Pro Bowls and two division titles.
Looking at that '86 draft, Anderson agrees with Brown and looks at the second round of the 1984 draft and the selection of Maryland quarterback Norman Julius Esiason.
"That was a good draft with all those players on the Super Bowl team," Anderson says of 1986. "But Boomer made all the difference. It's like the Andy Dalton draft. If you don't get that guy, you're just another team."
Yet to paraphrase Mike Brown, if the 2001 draft wasn't the best draft, it may be the most valuable. It was before the reign of Lewis and the rise of Tobin, but there are glimpses of the basics the Bengals employ today and set the table for the recent top-shelf drafts.
The 2001 draft pulled together the best of the collaborative efforts of scouts and coaches favored by Brown, Tobin, and Lewis. It displayed principles at the heart of the recent drafts: best-player-available. College tape and production besting projections and workouts. Trusting what the eyes watch and not what the watch eyes.
And, most importantly, developing what you've got once the picks start playing in another marriage of personnel and coaching. Justin Smith, Chad and Rudi Johnson, and T.J. Houshmandzadeh were at the core of Lewis' team that turned it all around, the 2005 AFC North champs.
 "If you take the right guy and do the wrong things with him, he's not going to be what he should be and vice versa," Tobin says. "If you take the wrong guy and try to do the right things with him, he's never going to measure up to what you want if does have the ability. It's a two-part deal."
The only game Smith missed in his seven seasons as a Bengal was his first off his rookie holdout in bringing a contagious throwback style. Never mind a game, he hardly missed a snap. You could write him in for the uncommon line of six sacks and 86 tackles per year on 98 percent of the snaps, unheard of production for a 4-3 right end.
Yes, he did go to his five Pro Bowls after he signed with the 49ers for a huge deal in free agency after the 2007 season, blossoming as a 3-4 end. But in his seven years with the Niners, he had just as many sacks as he did with the Bengals with 43.5. He's still fifth on the club's all-time sack list.
"He had lot of suddenness. Stamina. He was a highly competitive guy," says Mark Duffner, then the Bengals defensive coordinator. "He wanted to be the best in whatever drill we put him through. He was all about ball. He was interested in being in the best shape he could be in, too, and that coincided with what we thought he could be as a relentless, productive-type player. Great motor. You could see that on the tape."
Duffner, now the linebackers coach in Tampa Bay, accompanied then Bengals defensive line coach Tim Krumrie to watch Smith work out at the University of Missouri. Krumrie, a former Pro Bowl nose tackle and heart of the Bengals 1988 AFC championship defense, had a unique way of working out prospects. It was basically a Big Ten wrestling match and Smith passed muster.
Tobin and then director of football operations Jim Lippincott were the scouts doing the bulk of the traveling to the schools in the fall. Duffner and Lippincott didn't have to sell each other on Smith.
"If anything, I wondered about his size a little bit. I thought he might not be big enough and teams might try to run it on him," says Lippincott, now retired. "But I was also really impressed with how he just pursued to the ball and how quick he was. Just watching games on TV, Joey Bosa at Ohio State reminds me of Justin."
 Smith did exactly what the Bengals wanted. They needed to put heat on the quarterback and Smith offered up a then club rookie record 8.5 sacks, part of what was then a team record 48 sacks. That defense finished ninth in the NFL, the highest ranking between 1990 and 2008.
"We were proud of that and we felt like Justin could be a big contributor to it and he certainly was," Duffner says.
Missouri was probably one of about 40 college visits for Duffner that year, the norm for a Bengals assistant coach in that era. He e Hhwas one of the coaches that embraced scouting and did it well and even though he's on his fourth team since breaking into the NFL with the Bengals 19 years ago, he remembers the process here fondly.
"I enjoyed it. It sharpened my evaluation and getting to know players not just in the draft, but for down the road in free agency," Duffner says. "You had to be organized because you had to hustle through the football stuff before the combine because when you got back you were basically on the road for seven weeks and when you came back you had a week to prepare your reports."
And the reports were highly valued and the opinions carried a lot weight. Remember, the Bengals did go defense at No. 4.
"It's a lot of responsibility because you've got a lot of say," Duffner says. "You can be afraid of it or embrace it. I enjoyed the competitiveness of it. The strategy.  Every place I've been coaches have been asked to present an evaluation of a respective player . . . But I've never been anywhere else where I had the same responsibility."
Although the assistants no longer travel nearly as much and there are more scouts than 15 years ago, Tobin continues to say the linchpin of the process that is every opinion matters.
"You want everyone to feel a part of the process," Tobin says. "Anyone that has expertise in the football operation should matter in the analysis and that's what we have right now. I never view it as a coach-scout process. I view it as a Cincinnati Bengal process. We have a bunch of hard-working guys who know what NFL players look like."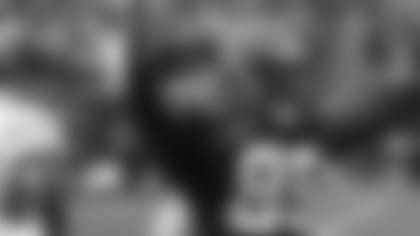 Tobin pretty much scouted the western part of the country at that time and he visited Corvallis, Ore., home of Oregon State that first fall of the 2000s. He not only scouted the enigmatic Johnson, but also the under-the-radar Houshmandzadeh.  They were on his list for others to explore during the spring months leading up to the draft.
A week after Bratkowski worked the Senior Bowl as the Steelers wide receivers coach, then Bengals head coach Dick LeBeau hired him as his offensive coordinator and he brought along a pretty good scouting report on Johnson since he coached him in the all-star game in Mobile, Ala.
"Nobody came close to covering him,' says Bratkowski, now the Titans receivers coach. "He was heads and tails better than anyone there. The big question about him was why did he bounce around so much?"
Before he was a six-time Pro Bowler dancing with the stars and changing his name and starring in reality TV and tweeting his second thoughts, Johnson was a kid from Miami who bounced in and out of Santa Monica Junior College and then fled Oregon State after a semester.
"I got to sit down and talk with him for about 45 minutes to an hour at the Senior Bowl," Bratkowski says. "And he told me about being raised by his grandmother . . . You know him. He's got a smile. He's got a big heart. Anybody who ever saw him play knew he loved the game."
Johnson also told Bratkowski, "I don't drink, I don't smoke. But I hate school and I love to play."
Bratkowski also had another ace no one in the league had besides coaching him for a week. He and Johnson's college head coach, Dennis Erickson, were as close as two coaches could be. Bratkowski had worked with him and much of his staff at four different spots, including two national championship seasons as Erickson's offensive coordinator at Miami.
"I know those guys weren't going to B.S. me," Bratkowski says. "That's important. You hear a lot of B.S. out there in the draft process. But I'd been with those guys so long, I knew they'd tell me the truth. I asked them mostly about practice habits and football intelligence."
There were really no signs of what was to come, except maybe when Johnson appeared at the combine wearing garish yellow tights that made him look like a cross between Superman and Spiderman. All Bratkowski remembers is how slowly he ran.
"I was shocked at his time because I knew when he practiced his initial speed was second to none," Bratkowski says. "Second to none with a lot of guys that played in this league. Up on the list of who could start fast and stop fast."
Chad may not have been Brees. But no one has led his conference in receiving yards four straight seasons before or since. Anthony Munoz (11) is the only Bengal who has been to more than six Pro Bowls.
Can you chalk it up to a Steelers assistant coach at the Senior Bowl? More went into it, of course. Tobin had a report. So did receivers coach Steve Mooshagian. But fifteen years before Mike Munchak yanked and Joey Porter goaded, a Steelers assistant, albeit an ex-Steelers assistant, ended up helping the Bengals draft one of their best players ever.
"I'm not sure I would have made the case as strongly to do it if I had not spent the week around him," Bratkowski says. "Having coached him that week filled in a lot of the gaps for me."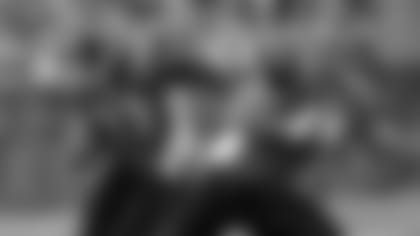 Jim Anderson, who served as the Bengals running backs coach from 1984-2012, straddled it all.
He was there when the Bengals assistants hit 40 schools a spring. He was there when Lewis arrived in 2003 and wanted to cut that back to give the coaches more time in the classroom. That meant more scouts and by the time he retired the coaches were down to making just a handful of campus visits.
"Marvin and Duke spearheaded that," Anderson says. "Marvin wanted to put more responsibility on scouts while the coaches still have an input. I think there's more of a cooperation and blending in. It's a really collaborative effort."
Such as it was on the Rudi Rudi Rudi pick. The fourth round began the second and last day of the draft and this is the kind of pick the Bengals would make now. When the third round ended on Saturday night, Johnson, the SEC Offensive Player of the Year, was the best player on their board when Sunday began.
The first pick of the day belonged to the Patriots and they took offensive tackle Kenyatta Jones, gone from New England after the next season and out of the league by 2005. Cleveland took cornerback Anthony Henry next and he was in the NFL until early in the 2009 season with three different clubs and got traded for former Bengals quarterback Jon Kitna late in his career. The Cards then took kicker Bill Gramatica, out of the league by '05. The Falcons ended the suspense taking offensive lineman Roberto Garza, who played 14 seasons, most of them with the Bears.
The Bengals got all 5-10, 220 pounds of Johnson with the fifth pick of the day, 100th overall. They took him even though they had taken James Madison running back Curtis Keaton in the fourth round the year before. A 1,600-yard season in the SEC was just too productive to pass up.
"That was the question. He was only at Auburn for a year and then he came out, so he was one of these one-year guys," Anderson says. "But the thing is, he was productive everywhere he played."
Johnson led Butler County Junior College to two national titles while racking up almost 4,000 yards before he went to Auburn and even though he ran just 4.55 seconds in the 40-yard dash, Lippincott saw "a chain mover."
"All he did was move forward. He never lost yardage," Lippincott says. "He wasn't going to blow the back off your defense. But he could run the clock."
Anderson agreed then and now.
"He was never going to run fast, but he played football faster than he ran a 40," Anderson says. "You saw it on tape. He had tremendous balance. He was not a very tall guy, but he was a big man. From his waist down he was a big man. He just wasn't tall. Great legs. Strong upper body. He did things a lot of guys just couldn't do."
Anderson remembers that the Auburn coaches weren't very happy that Johnson and some of his mates came out early, so they scheduled their workouts over a weekend to bust the NFL's chops. Anderson blew a weekend, but when he got there, he liked what he saw and heard. That's where Rudi told him in the midst of the numbers and the one-year-wonder stuff, "I just play football."
"He enjoyed unconventional workouts, even when he got here," Anderson says. "Throwing a sledgehammer, lifting tires."
But there was also a learning curve. When the new regime came in, Johnson came precariously close to getting cut.
"He had to learn how to do windows and get stuff done on special teams," Anderson says.
Like Tobin says, it's all about being patient in development. With Corey Dillon hurt and cantankerous in 2003, Johnson was there to kill the clock in three change-the-culture wins at Paul Brown Stadium over Seattle, Houston and Kansas City, and paving the way for three straight seasons of at least 1,300 yards from 2004-06. The only Bengal back to do that is Dillon and no one has rushed for 1,300 since '06.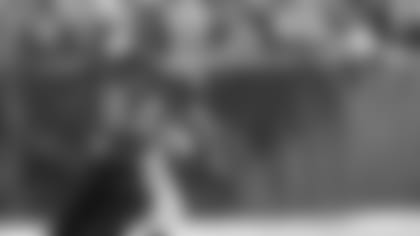 Houshmandzadeh is another guy that had to avoid the Grim Reaper early in his Bengals career. A nagging hamstring injury that limited him to two games and no catches in his third season and a volatile temper put him on the bubble with just 62 career catches, 720 yards, and a touchdown.
But Lewis and his staff again displayed patience and were rewarded with an out-of-nowhere 978-yard season in 2004. And the seventh-rounder was off on a career that would make him the third most prolific receiver in Bengals history.
"T.J. was a winner," Lippincott says. "Tough. Aggressive. Caught everything that came his way."
Here's a pick they may not have made today. Houshmandzadeh caught Tobin's eye during the fall and he put him on the list of receivers to check out. But Bratkowski, who didn't make the trip to Corvallis, never spoke with him before the draft.
He did make sure, though, he talked to Erickson during the process. Houshmandzadeh may have been even more of a mystery than Johnson. Another junior college player, he had played only a year of high school ball.
As the draft wore on in the last round, Houshmandzadeh was rated high enough by the Bengals that they had a possible late-round grade on him. As the 204th pick closed in, Bratkowski slipped out of the draft room into Lippincott's office next door to call Erickson one last time. Erickson told him given his toughness and competitiveness, they couldn't go wrong taking him at this point. Sure, short-tempered, but a baller.
"Just one more call to confirm what we had discussed," Bratkowski says. "If he was going to be around this late in the draft, it was reasonable. I was really relying on a close friend.  What we wanted to know is if he was lazy or didn't show up on time or something like that and it was nothing like that. It was just the idiosyncrasies of his personality."
They made the pick and one of the most popular Bengals in history was home.
"T.J. was a hot head,' Bratkowski says. "He'd get frustrated. People would hold him and he'd quit, throw a tantrum. We had to mold him a little bit."
He went from the Grim Reaper to Carson Palmer's glue guy with hands to match. The razor-sharp football IQ to match the deadly chip-on-the-shoulder served both Houshmandzadeh and the Bengals well.
"About two years after he left," Bratkowski says, "he was in Oakland and he sent me a text that said, 'I never knew how good I had it in Cincinnati . . . I wish I had never left.'"
When it comes to a draft 15 years later, that's the message Brown, Lewis, and Tobin are still looking to send.
Everyone all in on a pick that fits.