Marvin Lewis compares Cody Core to Marvin Jones.
The Bengals rounded out their 2016 draft class with a pair of productive college players with plenty of NFL upside: wide receiver Cody Core of Ole Miss and safety Clayton Fejedelem of Illinois.
Core, whom the Bengals took in the sixth round (pick 199), lined up opposite Vikings first-round pick Laquon Treadwell as part of the Rebels' high-powered receiving corps, posting 37 catches for 644 yards and four touchdowns in 2015. At 6-3, 205 pounds, he adds both size and speed (4.47 40-yard dash at the NFL Combine) to the Bengals' receiving corps.
 "He has physical tools and goes up and catches the football," said Bengals head coach Marvin Lewis. "He's tenacious as a blocker. There are a lot of great things – he's big and strong. Those things show on tape."
 Core's experience and production at a major college program prompted Lewis to liken his upcoming road to that of a 2012 Bengals fifth-round wide receiver selection.
"We drafted a guy a few years ago very similar to that in Marvin Jones, who got an opportunity here and was able to take true advantage of it," Lewis said. "He saw his athletic skills continue to blossom, and we're hopeful Cody's skills continue to do the same thing."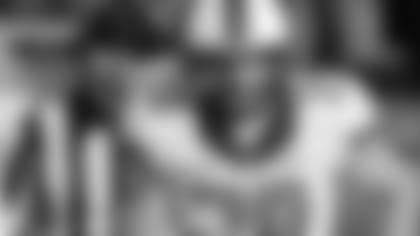 The Bengals think safety Clayton Fejedelem has a chance to be a special teams demon.
 The team capped its 2016 class with Fejedelem (6-1, 200 pounds), a former walk-on at Illinois who spent his first two collegiate seasons at St. Xavier University in Chicago, where he won an NAIA national title as a freshman. As a senior in 2015, Fejedelem led the Illini with 140 tackles, including 4.5 for losses, and recorded two interceptions and a forced fumble en route to being named the team's Defensive Player of the Year and an All-Big Ten second team selection by the media.
 "He has a great story with the transfer from the smaller school, and then getting to Illinois and having the opportunity to start and be productive," Lewis said. "He really has great athletic skills and measurables. Obviously a guy coming into the league like that – just like Derron Smith last year – can earn his opportunity and stay here, not only on defense but also on special teams. I feel good about him."