Boomer Esiason lived it. He's glad Andy Dalton won't. One former Bengals franchise quarterback looked at Thursday's release of the latest former Bengals franchise quarterback to make room for the next Bengals franchise quarterback and likes the future of both.
"The fact he's not there is the right move," Esiason said. "It's Joe Burrow's team. He just has to go out there and prove it."
Last Thursday, the Bengals made it clear how much they admire Burrow when they made him the No. 1 pick in the draft. This Thursday, the Bengals showed how much faith they have in Burrow when they cut Dalton and prepared to face the unknown of the NFL's most uncertain timetable ever with a rookie quarterback and a quarterback room that has all of three pro starts. They believe Burrow is up to the challenge of pulling out some rookie magic under trying circumstances just like Dalton did after the 2011 lockout
In the wake of the move, head coach Zac Taylor and offensive coordinator Brian Callahan reiterated their belief they don't need a veteran with Burrow and two sophomores in Ryan Finley and Jake Dolegala.
"Regardless of how many physical practices we have, we know these guys are made of the right stuff," Taylor said. "We don't know what the outlook is for the rest of the spring. But we're confident in the guys we've got in the building."
The Bengals were prudent. They wanted to treat Dalton with respect and give him a decent shot to hook on with a team where he could compete to start. No doubt they also wanted to get compensation for their all-time winningest quarterback. They were also trying to read the inscrutable tea leaves of a pandemic.
But in the end, Dalton's $17.5 million salary was apparently a deal-breaker in last weekend's draft and the Bengals followed through on their word.
"Letting Andy get an opportunity somewhere else, we felt like it was the right thing to do," Taylor said. "We went through the weekend and tried to see if there were any trade possibilities through the draft and when we realized there wasn't. We let the dust settle and made the move. You have to do what's best for the organization a lot of times and at the same time we tried to balance what was right for Andy and this was the conclusion you ended up reaching."
Both sides were stand up. Dalton welcomed Burrow last week and this week the Bengals granted him free agency. But the team also gets a measure of freedom, too, by not having Dalton on the roster and looking ahead to the Zooming '20s.
"I don't know if that's what he would have desired," Callahan said. "It's a hard thing to ask a guy who has started for a decade to all of a sudden take a back seat in the franchise he's been in charge of. That's a difficult thing to ask of anybody who has done that."
Esiason knows exactly what Callahan is talking about. Following the 1991 season, he and Bengals president Mike Brown agreed to trade Esiason after he helped rookie David Klingler break in during the 1992 season.
"I didn't like my year with (head coach) David Shula and David Klingler," Esiason said. "Given what happened last year when (Dalton) had to watch Ryan Finley, I don't know how they could have asked him to go through that again this year. I would have gone haywire."
And the world has gone haywire. Esiason wondered if they should have let Dalton go when free agency started last month, but it has been anything but a typical offseason and the Bengals needed at least this past month to get a handle on the perpetually sliding and shifting events.
Esiason still thinks Dalton has time to resurrect his career with teams like New England, Jacksonville or Dallas.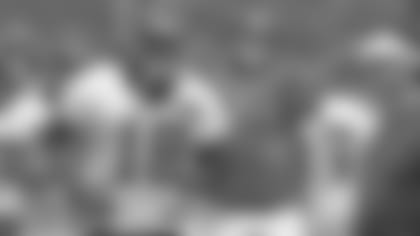 "He can still play well," Esiason said. "I would love to have seen him go to Chicago to push Mitchell Trubisky. I think he can be a Ryan Tannehill to a Marcus Mariota."
While Dalton gets his chance he can give Burrow his notes from the 2011 lockout, when he was a rookie and took a team to the playoffs despite no off-season workouts. Despite talking to his coaches for only a day after the draft until the start of training camp, Dalton became the first rookie quarterback to win nine games and throw 20 touchdowns in the Super Bowl era. The Bengals and Esiason think Burrow is made of similar stuff and can pick it up in an environment no one has ever seen.
"I would be worried if he was 20 like Sam Darnold was," Esiason said. "But (Burrow) is 23. He's a bright guy. He knows what's going on. I think he's a smart kid. I don't know if they have to bring in (a veteran backup)."
Taylor and his staff have certainly put in enough time with Burrow to know if he can learn in a truncated training camp and/or delayed quick season. They have yet to see him throw in person, but they have Zoomed hours with him Xing and Oing.
"I think Joe is a unique rookie quarterback, too," Callahan said. "Just his mental ability. The things he's done on the level he played at, this isn't really new for him.
"The neat thing about it is we're going to have quite a bit of meeting time to be able to hammer these things out. So the mental part I'm not concerned about at all."
Taylor sensed everyone was prepared for the next chapter in Thursday morning's phone call with Dalton when he delivered the news.
"I think he was just excited to get an opportunity somewhere," Taylor said. "Ultimately it just makes the picture a lot clearer. It was a good conversation."