On the morning they released Andy Dalton, Kenny Anderson, the winningest quarterback the Bengals ever had until Dalton arrived at Paul Brown Stadium nine years ago to the day, recalled what he told him when Dalton wanted to wear his No. 14.
"You better be good," Anderson remembered Thursday.
"And he was. If you had told me there was this quarterback in the second round from TCU that's going to go to the playoffs the first five years, I'd say sign me up. No Bengals quarterback ever did that."
The move had been anticipated, oddly, ever since Dalton became the first quarterback in the Super Bowl era to engineer 16 points in the final 29 seconds for a win or tie. The Bengals lost in overtime back on Dec. 22 in Miami in a game that gave them the No. 1 pick that they used on Heisman Trophy winner Joe Burrow a week ago.
Classy all the way to the end, Dalton reached out to congratulate Burrow and welcome him to the franchise he led to the postseason five straight times and two AFC North titles to go along with those 70 victories and .534 winning percentage.
Symbolic of what he meant to the franchise, Bengals president Mike Brown not once but twice made sure Dalton knew what he meant. Brown doesn't usually linger in the Bengals locker room because he believes it's a sanctuary for players and coaches. But after Dalton led the Bengals to a 33-23 victory over Cleveland in the final game of the year last season at PBS, Brown pulled him aside to tell him and on then Thursday he released this:
"Andy will always hold a special place with this franchise, and I know that he holds a special place in my heart. This is a hard day for our Club because we know and appreciate what a consummate professional Andy has always been. We respect and appreciate Andy, and we thank him."
It was Dalton's legacy off the field that also had Anderson remembering on Thursday. Not just the 204 touchdown passes he threw to break Anderson's franchise record They not only shared No. 14, but a passion for the community and it was a year to the day Thursday that Anderson, a former NFL Man of the Year, and Dalton, a former Bengals Walter Payton NFL Man of the Year nominee, hooked up for a fundraiser to benefit both their foundations. The Ken Anderson Alliance focuses on adults with special needs while the Andy and J.J. Dalton Foundation aims to help special needs and ill children and their families.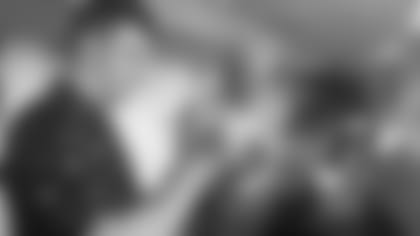 "What he and his wife did in the community was tremendous," Anderson said. "All the stuff they did in the hospitals, all the date nights for the parents with special needs kids, they really made a difference in this community and I really appreciated that."
The Daltons reach was wide, but always with physically and mentally challenged children in mind. They staged an annual day at Kings Island for children and their families, a date night for beleaguered parents, and a huge Christmas party known as Holiday Hearts. The latest fundraiser was back in June at Music Hall and netted about $370,000
Wide receiver Alex Erickson, who attended the team's weekly Bible studies at the Dalton home, had a favorite. The foundation's Pay It Forward campaign.
"It helps middle class Americans on the cusp where insurance doesn't cover a lot," Erickson said the week of Dalton's last game at PBS. "The kids are sick and they're $20,000, $40,000 in debt and when you're making $60,000 a year, it's very hard on families. And to see them get help like that and the impact, it's powerful. It's inspiring."
With Carson Palmer holding out in the lockout season of 2011, the Bengals turned to Texas Christian's Dalton in the second round and along with first-round pick A.J. Green they helped turn uncertainty and angst into a Wild Card berth when he became the first quarterback in the post-merger era to win nine games while throwing 20 touchdown passes.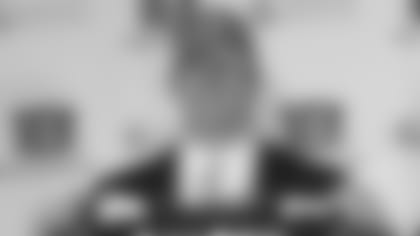 "Andy will always be considered a key member of the Bengals' organization," said Bengals head coach Zac Taylor in a news release. "His teammates and coaches appreciate his leadership and his commitment winning. Just as importantly, Andy and his wife JJ are leaving a lasting impact in the community with the incredible work their foundation has done over the years. Andy and his family have meant a lot to this team and this city, and we wish them the best in the future."
The fans got on him for never winning a play-off game, but he made sure they got there when they had their weapons from 2011 to 2015. And even when they didn't. In 2014 he led them to a 10-win season without a starting wide receiver (Marvin Jones) and his tight end (Tyler Eifert) while Green was unable to catch a ball in six games because of injury and that included the Wild Card Game.
They picked Green on April 28 and Dalton on April 29 to form the Green-Dalton Era that ended nine years to the day Dalton raised No. 14 for the first time at PBS. Before the Dec. 13, 2015 game against the Steelers, he was 50-25-1. At that point, only Tom Brady and Aaron Rodgers had more wins among NFL quarterbacks since the 2011 draft.
Since then, two of his seasons have ended with injured throwing thumbs. Green has missed to what amounts to 30 of the 68 games since that game against Pittsburgh, a stretch in which Dalton played behind seven starting left tackles under four offensive coordinators during a 20-36-1 record.
"If he had been healthy that one year (2015), they would have won a play-off game," Anderson said. I'm really happy for Andy. I think they did the right thing for him and he's got a chance to continue his career.
"I think that it's the best thing for everybody. It's the Joe Burrow Era now. I know Andy had said he'd be willing to come back and be a backup, but if he starts the season and throws an interception, the fans begin to clamor. I think it would have been an awkward situation. This is the right thing by Andy and I think he'll go somewhere and play well. It's Joe Burrow's time and I'm excited for that."
Anderson had to laugh when asked if he'd take five straight postseasons from Burrow.
"Wouldn't you?" the first No. 14 asked.