Cornerback Darqueze Dennard wears 21, but he was the Bengals' first pick last year at No. 24.
It's never too early for roses and mock drafts, but only one can survive the Arctic blasts. So we'll get right to the first edition of the Bengals.com Media Mock for 2015 and with the help of the local team experts they'll take us through the draft's first 20 picks.
Then we'll discuss what the Bengals may or may not do on April 30 with the 21st pick. The key point of the exercise is getting a feel for which players are going to be available. For instance, who cares where Oregon quarterback Marcus Mariota goes? The Bengals wouldn't take him, but everyone knows he'll be gone by the time they pick, probably via trade, so let's get as close to the universe of players the Bengals will be plucking from in 58 days.
1.   TAMPA BAY:  QB Jameis Winston, Florida State; Roy Cummings, The Tampa Tribune: Cummings has been covering the Buccaneers most of this century and never chased down a franchise quarterback. Now with one staring at them, Cummings says the one thing you can't do with the first pick is take the second-best player.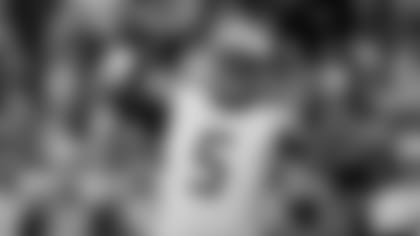 2.   TENNESSEE: DT Leonard Williams, USC; Jim Wyatt, The Tennessean; A welcome to Nashville gift for new defensive guru Dick LeBeau. He gets a monster to be his anchor at nose tackle, but Williams is also versatile enough to play all over the line. Don't look for Mariota here. The Titans like Zach Mettenberger.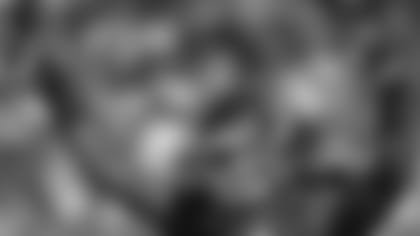 3.   JACKSONVILLE:  DE/OLB Dante Fowler, Florida; Vito Stellino, The Florida Times-Union: It could be Fowler. It could be another one of the top pass rushers. The Jags have a veteran and competent enough crew up front (Red Bryant, Chris Clemons), but two tackles are coming off ACL as they search for a dominant lineman.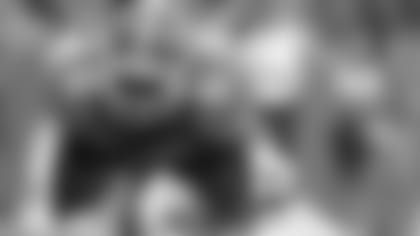 4. OAKLAND: WR Amari Cooper, Alabama: John Clayton, ESPN.com: Can they please give Derek Carr some help on the outside? His yards per attempt of 5.46 is dead last in the 2014 passing rankings.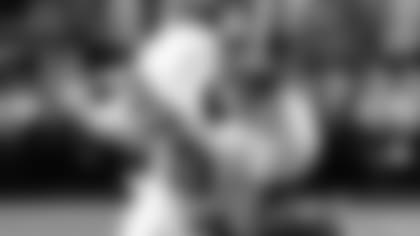 5. WASHINGTON: DE/OLB Randy Gregory, Nebraska: Mike Jones, The Washington Post: After 40 sacks in six seasons (just a half last season in just seven games) Brian Orakpo is moving on after suffering his third torn pectoral muscle since 2011 and second-rounder Trent Murphy filled the bill. But they still need someone to rush opposite Ryan Kerrigan's 13.5 sacks.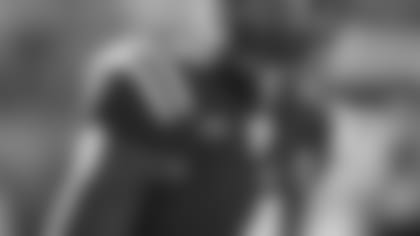 6. JETS: QB Marcus Mariota, Oregon: Rich Cimini, ESPN New York.com: They desperately need a cornerback. It is their top need, but this looks a little high for Trae Waynes, although we'll see what free agency brings. Cimini's sense is they're not going QB here and are turning to Geno Smith for another season.
7. CHICAGO:  DT Danny Shelton, Washington: Brad Biggs, The Chicago Tribune: John Fox is bringing his 3-4 defense along, so the front seven has to get ripped up. Again, this could be a spot for Fowler or Gregory, too.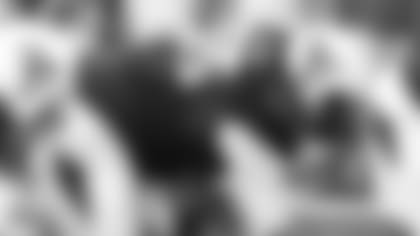 8. ATLANTA:  DE/OLB Vic Beasley, Clemson; D. Orlando Ledbetter, The Atlanta-Journal Constitution: They finished 26th in sacks per pass, their leading sacker had 4.5 and they're hoping a guy like Beasley that can play both up and down can provide the juice that Osi Umenyiora didn't.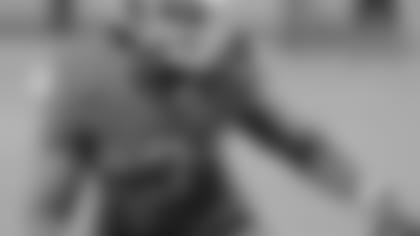 9. GIANTS: OL Brandon Scherff, Iowa; Mike Eisen, Giants.com: They could go pass rusher here, but Scherff is their kind of guy. They can put him at left tackle and move Justin Pugh into guard, which seems to be his ideal spot.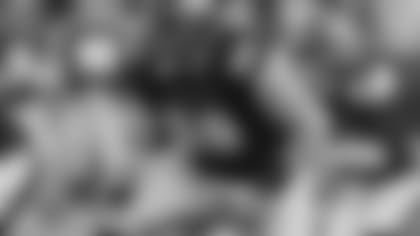 10. ST, LOUIS: DE Shane Ray, Missouri; Jim Thomas, The St. Louis Post-Dispatch: This is a scenario the Rams would fear. They love what Scherff could do for the versatility of their offensive line, the top two pass rushers are gone, the two quarterbacks are gone, and they don't need a wide receiver. But the Ray pick is OK because the Rams have been stockpiling pass rushers and, at this point, Ray is the best player on the board.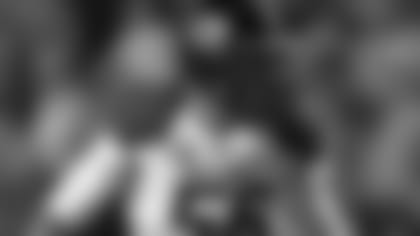 11. MINNESOTA: WR Kevin White, West Virginia; Chris Tomasson, St. Paul Pioneer Press: The next Randy Moss? Both came out of West Virginia colleges and White could be too enticing for the Vikings to pass up. Greg Jennings, who turns 32 during the season, was their top threat with just 12.6 yards per catch.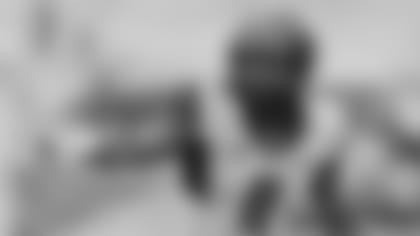 12. CLEVELAND: WR DeVante Parker, Louisville; Tony Grossi, ESPNCleveland.com:  Browns general manager Ray Farmer can't afford to ignore a receiver in the first round for the second year in a row.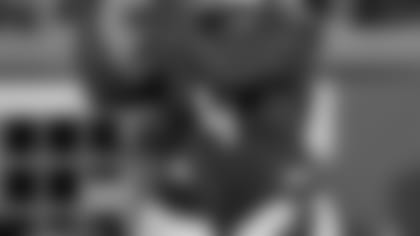 13. NEW ORLEANS: DE/OLB Bud Dupree, Kentucky; Kathleen Terrell, NOLA.com/The Times-Picayune:  Injuries really hurt them up front last year and their pass rush needs a revival after Cameron Jordan slid from 12.5 sacks to 7.5 sacks.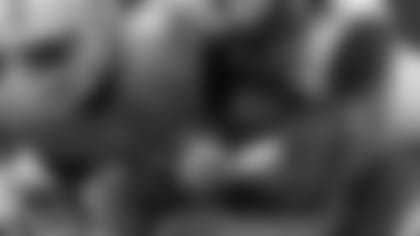 14. MIAMI: DT Malcolm Brown, Texas; Chris Perkins, South Florida Sun-Sentinel: With Parker and White gone, the Dolphins are turning to a defensive line that has been picked apart. Tackle Paul Soliai defected to the Falcons last year and the fear is they're going to lose tackle Jared Odrick to free agency this year. Plus, something has to be done with tackle Randy Starks' $6 million cap hit.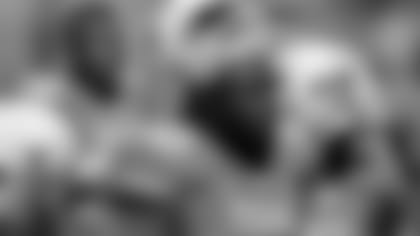 15. SAN FRANCISCO: DL Arik Armstead, Oregon; Matt Maiocco, CNSBayArea.com: Can you believe it? Justin Smith, the man the Bengals took with the fourth pick in the 2001 draft, may actually be playing his final season. Armstead is a guy they can put in the rotation to give Smith a blow as a 3-4 end and inside nickel rusher before making him full-time.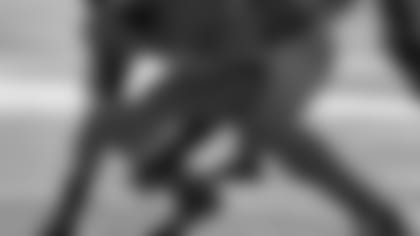 16. HOUSTON: CB Trae Waynes, Michigan State; Deepi Sidhu, houstontexans.com: It's unclear if they can keep free-agent corner Kareem Jackson without the franchise tag after his best season and his partner, old friend Johnathan Joseph, is heading into the last year of his deal at age 31.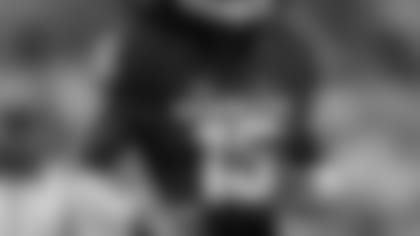 17. SAN DIEGO: OL La'el Collins, LSU; Michael Gehlken, U-T San Diego: They wrapped up right tackle King Dunlap before free agency and after left tackle D.J. Fluker struggled with speed rushers they may have the answer with Collins so they can move Dunlap to guard.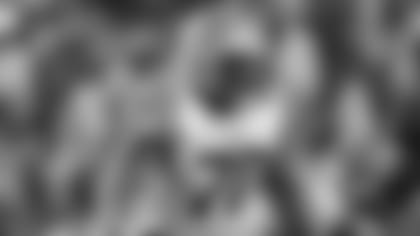 18. KANSAS CITY: WR Jaelen Strong, Arizona State; Adam Teicher, ESPN.com: They have three wide receivers under contract that caught a pass last season and Dwayne Bowe, who turns 31 this season, hasn't had a 1,000-yard season in three years.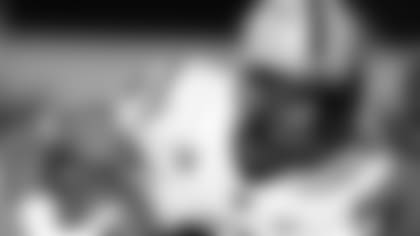 19. CLEVELAND: DT Jordan Phillips, Oklahoma; Tony Grossi, ESPNCleveland.com:  The Browns finished dead last against the rush, helped along by the 244 yards they allowed the Bengals in December. Nose tackle Ahtyba Rubin could be gone in free agency and defensive end Phil Taylor is coming back from a knee injury that limited him to four games.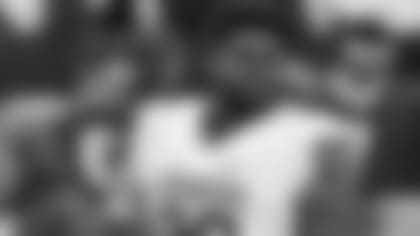 20. PHILADELPHIA: CB Marcus Peters, Washington; Paul Domowitch, The Philadelphia Daily News: He's a big (6-0, 200 pounds) press corner the Eagles can use for a secondary that finished next-to-last against the pass and anticipates losing cornerback Bradley Fletcher and possibly cornerback Cary Williams if his deal doesn't get re-done.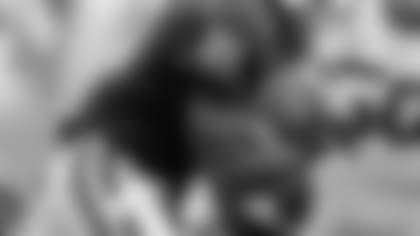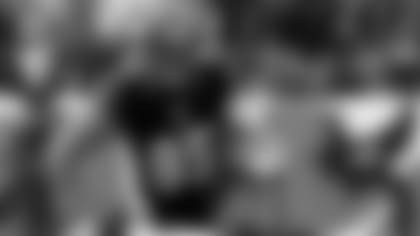 The Bengals thought tight end Tyler Eifert wouldn't be there at No. 21 in 2013.
21. CINCINNATI:  After the Bengals end up ranking players, they usually never have more than 25 with first-round grades, so they'll probably be right around the line as they peruse the available names. The last three players taken here could easily go later and be available, but none of them would appear to hit the Bengals at a need.
But that all depends what happens up above. The Bengals will weigh the grade of the player against the need and lately the two have meshed. The last time they picked No. 21 two years ago, that's how they ended up with Notre Dame tight end Tyler Eifert.
An explosive pass rusher looks to be the immediate priority and if one of the top receivers dropped, like White or Parker, wouldn't the Bengals figure to jump all over them after starting receivers A.J. Green and Marvin Jones missed a combined 21 games with a total of three foot injuries?
And every team that sees Georgia running back Todd Gurley on the board at this point has to pause. Yes, he's got the ACL injury, but he's expected to be back by the regular-season opener. And, yes, the Bengals probably won't take him because of need and they're just fine with Jeremy Hill and Giovani Bernard. But any time you're staring at a top ten talent on the board, you have to at least pay homage.
In this mock, the pass rushers are pretty much picked over, so take a look at the names. One of them may very well be available at No. 21, but good luck guessing which one, although it sure looks like they won't have a shot at the top three. But that doesn't mean they still won't get a good one. Also lurking at this point is Mississippi State defensive end Preston Smith.
Even though they are almost desperate for bodies at linebacker, it would be very hard to see the Bengals taking one in the first round because the value and the position just don't match up. But one name that has been associated here with them could be an exception. Washington outside linebacker Shaq Thompson is the nation's most versatile player after he gained 7.5 yards per 61 carries while also scoring four defensive touchdowns.
At 6-2, 231 pounds, he's got safety size, and they're going to need one eventually with Reggie Nelson heading into the last year of his deal.
The Bengals had Eifert ranked higher than 21 and they needed a pass-catching tight end, so it was a match. On this board the obvious guy missing is Stanford tackle Andrus Peat, ranked by many as the top tackle.
Some have put tackle as the Bengals' top need because left tackle Andrew Whitworth and Andre Smith are heading into the last year of their deals, but not so fast with the pass-rushing help wanted.
Yet on this board there are potential left and right tackles that have yet to be taken, such as Pittsburgh's T.J. Clemmings, Penn State's Donovan Smith, Florida State's Cameron Erving, and Miami's Ereck Flowers.
But the Bengals pick on April 30 has probably already been taken in this mock.