The NFL Combine has passed, and it's on to free agency as the NFL calendar will be turning the page to the new league year soon. Free agency is slated to begin next week, but the NFL Draft isn't far behind, as the Bengals currently hold the 31st overall pick. Here's a look at who analysts and draft experts are predicting the Bengals will select at 31 on Thursday, April 28th in this post combine mock draft roundup 1.0.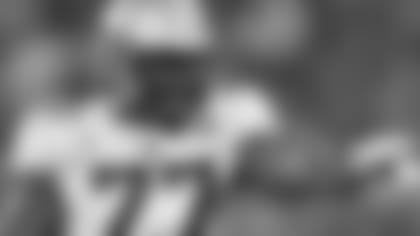 Zion Johnson – G, Boston College
"You won't find many mock drafts handing the Bengals someone other than an offensive lineman. It's a glaring problem that led to 74 sacks allowed in 2021 between the regular season and playoffs, and their 48.8% pass block win rate was the NFL's third-worst. That's disaster waiting to happen when you have one of the game's brightest young passers in Joe Burrow playing behind that line.
Central Michigan's Bernhard Raimann is one option, but I love Johnson's versatility and smoothness in pass pro. He posted a 32-inch vertical jump, 32 reps on the bench press and 7.38 seconds in the three-cone drill -- all top-four results among the offensive linemen. Riley Reiff and Quinton Spain are off to free agency, and Johnson is putting in work at center, meaning he could play any of the interior positions for Cincinnati."
"Of course, the offensive line is going to be the talk of the offseason in Cincinnati, and while the Bengals shouldn't force a pick here, Johnson is a good fit who fills a need and provides value. He's an excellent all-around player who improved his grades every year and can make an impact both in the run game and in pass protection."
"The Bengals badly need offensive line help, and there should be plenty of quality options at this point in the draft. In this case, they go with Johnson, who has moved up draft boards after a standout Senior Bowl week."
"Look, do I really need to explain this one? After struggling to protect Joe Burrow all of last season, the Bengals badly need to bolster their offensive line. Johnson is a versatile blocker who can slot in at guard and provide a boost both in the passing game and on the ground.
BIG, BURLY LINEMAN with good length and a salty demeanor; offers positional versatility and brings plenty of starting experience to the pros."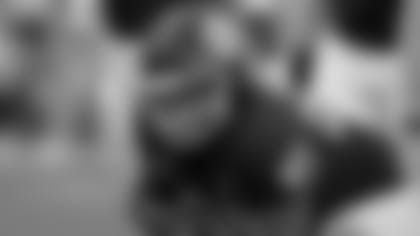 Kenyon Green – G, Texas A&M
"Green offers positional flexibility along the offensive line but fits best at guard, where he can be a mauler in the run game as evidenced by three straight 70.0-plus run-blocking grades. The Bengals can use all the help they can get along the interior of their offensive line, and Green could be a plug-and-play starter at left guard. He allowed just three quarterback pressures over his final seven college starts."
"When you might have the league's next great quarterback (Joe Burrow) on your roster, but he's sacked a league-high 51 times in the regular season – and 19 more in four playoff games this year – pretty obvious what needs to be done. Green played every O-line position but center for the Aggies in 2021 but took most of his college snaps at left guard."
"Ahem... the Bengals adding perhaps the best interior lineman in the draft at No. 31 doesn't really seem fair, but Green being available makes it a no-brainer and gives Joe Burrow someone else to protect him in the pocket."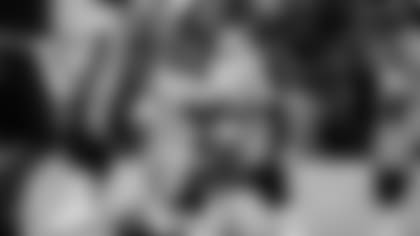 Tyler Linderbaum – C, Iowa
"Cincinnati once took Billy Price in the first round, and that particular gamble did not pay off. However, Linderbaum is a higher quality talent than Price was coming out. He is a monster in space. The Bengals get a bit aggressive to ensure they get one of the top offensive linemen available in the class. I could also understand targeting Trevor Penning in this instance, but the chatter coming out of Cincinnati is a larger focus on the interior offensive line. New England receives No. 31 overall, No. 63 overall and No. 95 overall. Cincinnati gets this choice as well as No. 85 overall."
"No player has a wider variance of where he could be drafted than Linderbaum. Arguably one of the 15 best players in this draft, the former defensive lineman is a center only with below-average length and scheme versatility, which will limit his landing spots in round one. But he would be an absolute steal at this point in the draft for the Bengals."
Bernhard Raimann – OT, Central Michigan
"The Bengals will make upgrading the offensive line the No. 1 priority this offseason. Raimann has the potential to play inside or outside as a pro."
"There's no debate as to whether the Bengals need help across the offensive line, but with a poor recent history of drafting upfront and the potential players/value available at the 31st selection, some might wonder whether the Bengals will trade this pick for veteran help (Laremy Tunsil?). In this mock, however, the defending AFC Champions stay put and select an OT rising up boards as he continues to build on a strong senior season and Senior Bowl appearance that many expect him to follow up with an even more impressive Combine and Pro Day.
Bernhard Raimann is still relatively new to the position and the sport, having grown up in Austria and welcomed to Minnesota initially as a TE before adding 60 pounds in a short two years. It is expected that he will continue to grow and improve to factor in as an immediate impact player for this upcoming season. Concerns have been raised about his age (he'll be 24 come the first game of the season), but with Joe Burrow on his rookie contract, the Bengals will seek to keep their star QB upright instead of worrying about what presents to get for their draftees' birthdays."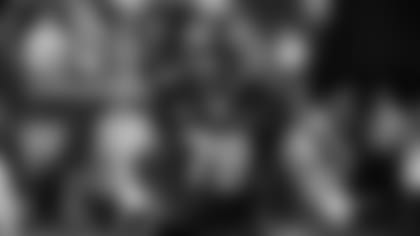 Daniel Faalele – OT, Minnesota
"Faalele measured 6-foot-8, 387 pounds at the Senior Bowl, and depending on which scout you speak to, he's anywhere from a high-upside first-rounder to a late-Day 2 project. His physical tools are undeniable and he's new to the position (and football), and once he puts it all together he could be special."
"Faalele might not be a stud in his first month at tackle in the NFL, but the upside is tremendous because of his size and movement abilities."
"Smith's stump-grinding power will be an immediate help at guard while he continues to hone his technique before bumping outside as a starting tackle in the future. Smith is a fast riser in the pre-draft process."
"The Bengals made it all the way to the Super Bowl despite their unremarkable offensive line, and that unit must be addressed here, at any position. The best combination of value and upside comes with Smith, a raw but athletic blocker with a nasty, physical playing style."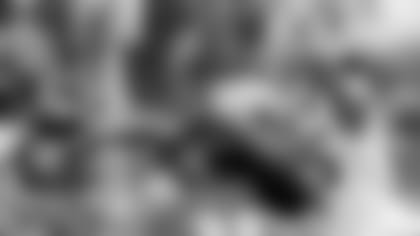 Kyler Gordon – CB, Washington
"Why no offensive linemen here? Because the Bengals shouldn't force it to try to fill their biggest need. In this scenario, I didn't have another lineman with a Round 1 grade; Daniel Faalele (Minnesota) and Tyler Smith (Tulsa) are more likely to go in the first 15 picks in the second round. Cincinnati, which has salary-cap space, could also address the position in free agency.
Instead I went with a corner in Gordon who has the length and physical traits to be a No. 1 guy in the NFL. He had two interceptions last season and showed some high-end coverage traits."