In last weeks' mocks, draft gurus were leaning heavily to the Bengals going defense in the first round. But this week the trend has shifted back to the offense, and more specifically, the award recipient of the 2021 Dave Rimington Trophy awarded to the nation's most outstanding center in college football. Here is a look at who draft experts expect Cincinnati to select with the 31st overall pick.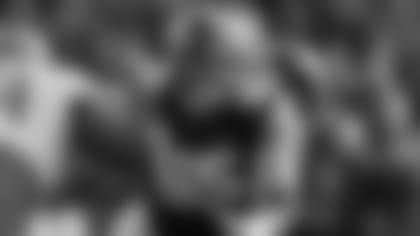 Tyler Linderbaum – C, Iowa
By now, the Bengals' protection woes of 2021 are well-documented. Quarterback Joe Burrow took way, way too many hits last season, and the offensive line was a glaring problem coming into the offseason. Cincinnati wasn't messing around in free agency, though, signing offensive tackle La'el Collins and interior linemen Alex Cappa and Ted Karras. That's a big improvement. But is it enough? I'm not sure Karras is a long-term answer, and Linderbaum should quickly emerge as one of the best centers in the NFL. Linderbaum anchors well and fights to the whistle, and his zone-blocking ability will open lanes for running back Joe Mixon. And as an added bonus, this is terrific value: Linderbaum is my No. 18 prospect.
The Bengals rejoice when Linderbaum is available at their pick. He has to get stronger but is capable of freaky athletic feats at the center position.
The Bengals need to keep building their offensive line to protect star quarterback Joe Burrow.
The first thing that stands out about Linderbaum when you turn on the tape is his athleticism. He explodes out of his stance with exceptional fluidity. Once he's out of his stance, he's always moving, always on his feet. Linderbaum gets out to the second level exceptionally well in the run game, easily outpacing his compatriots on the offensive line. He demonstrates phenomenal play speed for a guy who is listed at 289 pounds.
Whether you are an offensive line expert or an untrained eye, the other thing that stands out is Linderbaum's competitive toughness. The Iowa C plays hards on every single play. He looks to finish his opponent on every snap, leading to some impressive takedowns away from the action.
The Bengals added three starting-caliber offensive linemen in free agency. They should also jump at the opportunity to draft Linderbaum here. You can never have enough quality offensive linemen, and Cincinnati can plug in the Iowa standout at center and not have to worry about the position for years to come.
Despite adding three starters to its offensive line in free agency, Cincinnati can further fortify its front while landing arguably the best player available here. Plugging in the savvy and athletic Linderbaum at center and bumping Ted Karras to guard could be the final touches in an admirable offseason push to safeguard Joe Burrow.
The best pivot in the draft, Linderbaum has the potential to be this year's Creed Humphrey, the rookie who played at an All-Pro level for Kansas City in 2021. Ted Karras, who came over from New England, can slide to guard.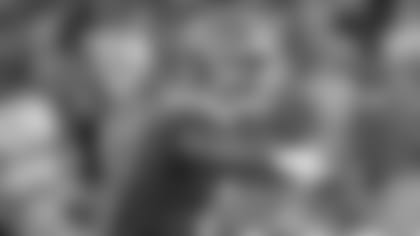 The Bengals attacked the offensive line in free agency, creating flexibility in the draft. With that said, Cincinnati is living dangerously with Eli Apple scheduled to start at corner—that stands out as an upgrade opportunity. Kaiir Elam is physical in coverage with good ball skills that can elevate the Bengals' corner situation. 
The Bengals have done an excellent job adding to their offensive line this offseason and they finally have assembled a unit that should give Joe Burrow time to throw the football. These additions in free agency allow the team to fortify their defense through the draft. Adding Kaiir Elam will give this secondary some much-needed length and athleticism—in a loaded AFC, you can never have too many corners.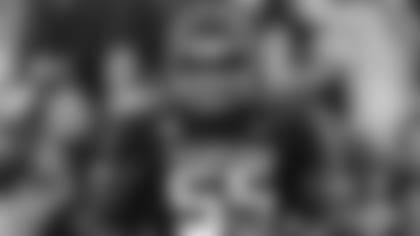 Kenyon Green – G, Texas A&M
Signing three starting offensive linemen created more options for the Bengals at 31, not fewer. In no way is the door closed on adding to the offensive line here, and the availability of Green — No. 24 on Brugler's Top 100 prospects list — comes with too much potential to pass up. Available at 31 in each of the first seven simulators I ran, Green is the choice ahead of Boston College's Zion Johnson, Brugler's No. 26, due to his athleticism and run-blocking skills that make him a better fit in the Bengals' scheme.
The additions of La'el Collins, Alex Cappa and Ted Karras took the O-line off the top line of the need list, but this harkens back to the "no donkeys" approach of finding someone at least average to play at every position. The coaches like what they have seen from Jackson Carman physically and believe he can win the starting job at left guard and be a strong piece of their improved line. But what if he doesn't improve? Or what if he gets hurt? Or multiple guys in line to battle Carman for that job get hurt?
Too much is never enough when it comes to protecting Joe Burrow and capitalizing on what should be the final year of having a top-tier quarterback on a rookie deal.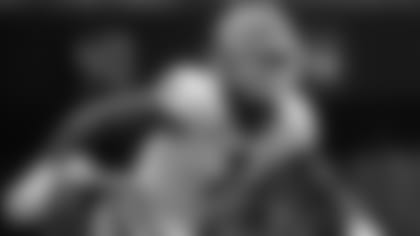 Quay Walker – LB, Georgia
Walker is one of the best combinations of size and speed in this draft class. Logan Wilson has looked good at times but the Bengals were susceptible up the middle during the postseason. The Bulldog gives them a different element at the position. Cincinnati is probably one of the teams most impacted by how the board fell prior to its choice.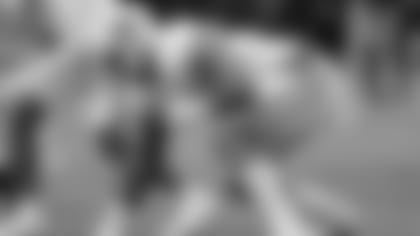 The Bengals' workmanlike defensive front could use another interior disruptor with pass-rush skills. Hall's energy and effort make him an intriguing option for a defense that wears opponents out with its physicality and relentlessness.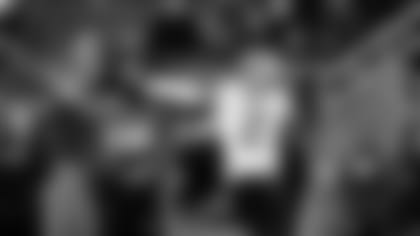 Kyler Gordon – CB, Washington
It looks like Trent McDuffie, his teammate at Washington, will go earlier, but Gordon might be the better NFL player. With Eli Apple on a one-year deal, they need to get a young corner.