Where: First round, 21st pick
Hometown: Austintown, Ohio
Recent center draft history: 2017-J.J. Dielman, Utah, fifth round; 2014-Russell Bodine, North Carolina, fourth round; 2013-T.J. Johnson, South Carolina, seventh round
Why: It's believed he replaces four-year starter Russell Bodine in the wake of his departure to free agency with 64 starts.
Did you know? With 55 he passed University of Cincinnati head coach Luke Fickell's school record for starts and consecutive starts of 50, set between 1993-96. Price and Tyquan Lewis tied center Pat Elflein's school record for most games played by an Ohio State football player: 55.
What the experts are saying: "Price is an ultra-safe pick … He's smart, powerful, and athletic enough to handle any of the three interior roles." NFLDraftScout.com
What the Bengals are saying: "His leadership, attitude, smarts … I think it's the way (offensive line) coach Frank Pollack described it. He's all business. That's the guy you want making your calls." Offensive coordinator Bill Lazor
What he's saying:  "I try to impose my will on people and be able to finish guys and be able to set that tone. Make it a war with the people across from me mentally. And physically."
What: Safety, Wake Forest
Where: Second round, 54th pick
Recent safety draft history: 2017-Brandon Wilson, Houston, sixth round; 2016-Clayton Fejedelem, Illinois, seventh round: 2015-Derron Smith, Fresno State, sixth round; 2013-Shawn Williams, Georgia, third round.
Why: The Bengals believe one of their big needs is a cover safety and they like his instincts and the fact he's just 21 and they think he is an ascending player.
Did you know? He's the versatile kind of safety head coach Marvin Lewis loves. According to Ourlads Scouting Services he has played strong safety in the box as part of quarters schemes and deep high safety in Cover 3 zones.
What the experts are saying: "Isn't elite in any one area but he is well-rounded with the cover instincts, play range and toughness vs. the run to contribute to an NFL secondary …  If he can hold up physically , Bates will compete for a starting role within his first few years in the league."
What the Bengals are saying:"I see him as a free safety candidate for us. I think the guys got really good ball skills. He's got a good football IQ in the pass game. I think he brings a little different skill set in the back end for us and I think he has abillity to move down on slots and cover slots. ... If you want to stay in some base defense, we've got a guy that can help us stay in base defense and cover slots." Defensive coordinator Teryl Austin.
What he's saying: "I can't promise you guys any stats or anything right now, but I'm definitely going to do my best to turn the ball over and give the ball back to Andy Dalton."
What: Defensive end, Ohio State
Where: Third round, 77th Pick
Hometown: Cincinnati, Ohio
Recent defensive end draft history: 2017-Jordan Willis, Kansas State, third round, Carl Lawson, Auburn, fourth round; 2014-Will Clarke, West Virginia, third round; 2013-Margus Hunt, SMU, second round
Why: Will be expected to move into the defensive line rotation and take some of the 401 snaps that Chris Smith played last season before leaving in free agency.
Did you know? Was an outstanding lacrosse player at Moeller High School who was committed to playing that sport at Notre Dame before choosing to play football at Ohio State.
What the experts are saying: "Hubbard is the type of competitor who wants to be great and his well-rounded skill-set should make him a reliable, long-term NFL starter." Dane Brugler, Draft Guide
What the Bengals are saying: "Sam jumps off the film with his passion and how hard he plays. Every play from start to finish. That makes a difference to me and it makes a different to him. The first thing he said to me on the telephone was, 'Coach, I'm going to give you everything that I've got.' That's all he knows." Defensive line coach Jacob Burney
What he's saying: "I got a state championship here in Ohio, I got a national championship; the last thing I need is a Super Bowl and I'm committed to doing everything I can to make sure that happens here in Cincinnati."
Where: Third round, 78th pick
Hometown: Mesquite, Texas
Recent linebacker draft history: 2017-Jordan Evans, Oklahoma, sixth round; 2016-Nick Vigil, Utah State, third round; 2015-P.J. Dawson, Texas Christian, third round.
Why: Because they do. This is the sixth straight draft they've taken a linebacker. They think Jefferson can upgrade on special teams and a position group that was filled out by undrafted rookies Hardy Nickerson and Brandon Bell last season. But it looks like Evans is starting at WILL when Vontaze Burfict serves his four-game suspension.
Did you know? According to the twitter feed of ESPN's Darren Rovell. Jefferson, gets a free Pizza Hut pizza once a week for a year because he's the 14th pick in the third round: 3.14. Or Pi.
What the experts are saying: "His talent and ability to stay on the field all three downs will be attractive to all defensive schemes … Excels as a blitzer and has made things happen behind the line of scrimmage all three years at Texas." Ourlads Scouting Services.
What the Bengals are saying:  ""He can ran, obviously. He's got good instincts for the position. He's a thumper. He knocks people back in the run game. A good tackler. He can play all three spots. He can play stack or he can be the inside or whatever you want to do with him. He'll also help (coach) Darrin (Simmons) on special teams." Linebackers coach Jim Haslett.
What he's saying:   "I'm natural outside. I think 100 percent getting the inside position down is very important to me. I take a lot of pride in what I do and that's one thing I'm going to be focused on moving forward."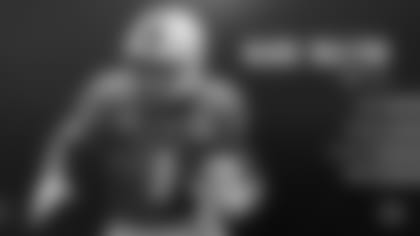 What: Running back, Miami
Where: Fourth round, 112th pick
Recent running back draft history: 2017-Joe Mixon, Oklahoma, second round; 2014-Jeremy Hill, LSU, second round; 2013-Giovani Bernard, North Carolina, second round; Rex Burkhead, Nebraska, sixth round.
Why: Best player on the board as their top-rated player heading into the last day of the draft. Upgrading depth behind Mixon and Bernard as the next back off the bench and a potential Ced Peerman-type force on special teams.
Did you know? His favorite NFL running back is Frank Gore: "It's going to be a Hurricane," he says.
What the experts are saying: "As long as his ankle medicals check out positive, this will be a playmaking threat most teams in the league could use." Ourlads Scouting Services.
What the Bengals are saying: "He's a guy we know could take over the reins if something were to happen (during in a game) ...  I think the special teams stuff he can do can really help us and it's just not as a returner." Running backs coach Kyle Caskey.
What he's saying: "It was back and forth. Stay and go, stay and go, stay and go. Me and my family decided with the help of the coaches …we all made a decision … It was going to be a great fit for me in the league. Today showed it. I don't regret any of my decisions." Walton on leaving school early.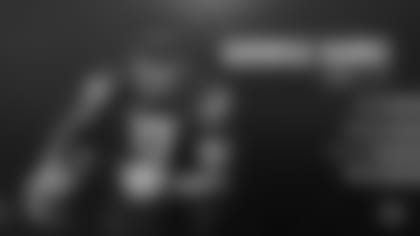 What: Cornerback, Illinois State
Where: Fifth round, 151st overall
Recent cornerback history: 2016-Will Jackson, first round; 2015-Josh Shaw, USC, fourth round; 2014-Darqueze Dennard, Michigan State, first round, Lavelle Westbrooks, Georgia Southern, seventh round
Why: You can never have enough cornerbacks. While there is still a possibility that Adam Jones returns as a free agent, the Bengals are looking to add depth to go with the established trio of Dre Kirkpatrick, Darqueze Dennard, and Will Jackson.
Did you know? Missed most of his final high school season when he suffered a tear to his small and large intestines after taking a cleat to the stomach. Stayed healthy throughout college career, playing 49 games for the Redbirds.
What the experts are saying: "Overall, Harris checks NFL boxes with his speed, toughness and football character." - Dane Brugler, Draft Guide
What the Bengals are saying: "He has a really good skill set -- runs, competitive, tough -- so he's got all the base things that you look for when you're looking for a corner." Defensive coordinator Teryl Austin
What he's saying: "I'm one of those guys with the size, speed, and athleticism that I can play anything in the secondary. I can go play safety, nickel, or even play corner which I'm used to playing. Getting there I'm planning on playing all three positions and just trying to make an impact on one of those and also make a huge impact on special teams as well."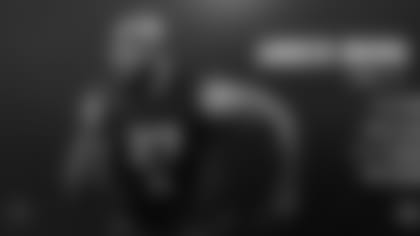 What: Defensive tackle, Virginia
Where: Fifth round, 158th pick
Hometown: Chesapeake, Va.
Recent defensive tackle draft history: 2017-Ryan Glasgow, Michigan, fourth round; 2016-Andrew Billings, Baylor, fourth round; 2015-Marcus Hardison, Arizona State, fourth round; 2012-Devon Still, Penn State, second round; Brandon Thompson, Clemson, third round
Why: If the Bengals can find the key to unlock him, the gurus say he has first-round talent. And the Bengals have the one-gap scheme to exploit his explosive first step. They're looking for depth behind Glasgow and Geno Atkins at the three technique. It's a traffic jam with Billings and new pickup Chris Baker more nose tackle types and they usually only keep four tackles.
Did you know? He was named the 2013 Gatorade National Player of the Year . The award was presented by former Virginia All-American Tiki Barber during a surprise assembly.
What the experts are saying: "At the Senior Bowl he was a one-gap terror, penetrating upfield causing constant disruption … As an inside gap penetrator he flashes an explosive first step that all blockers (at the Senior Bowl)  had a hard time cutting off … His next level scheme fit will be important to his success."
What the Bengals are saying: "He's a disruptive guy. He just flies to the ball. Strong … Solid, solid, good player all the way through … I can't say enough about his character … We see him as a three technique, as well as other things. Because he has the ability to be in a five technique, but he's a three technique for us." Defensive line coach Jacob Burney.
What he's saying: "My whole mindset going into (the Senior Bowl) was to show everybody that the five star Andrew Brown never went anywhere. I've always been here. You know what I'm saying?" (On playing with Geno Atkins):  ""He is an absolute monster man. It's going to be an honor to play alongside somebody of such greatness and being able to soak it all up. I'm the young guy on the scene again and just being able to hone in on somebody like him; I feel like that is definitely going to elevate my game."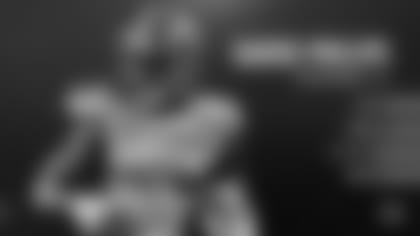 What: Cornerback, Western Michigan
Where: Fifth round, 170th overall
Recent cornerback draft history: 2016-Will Jackson, first round; 2015-Josh Shaw, USC, fourth round; 2014-Darqueze Dennard, Michigan State, first round, Lavelle Westbrooks, Georgia Southern, seventh round
Why: Phillips is a candidate to return kickoffs and punts after setting an FBS record with 12 return touchdowns in his college career (5 kick returns, 5 interception returns, 1 punt return, 1 fumble return) but the Bengals also like his coverage skills, putting Darius in the mix to add depth at cornerback.
Did you know? Spent his freshman season at wide receiver, making 32 receptions before converting to cornerback as a sophomore. Had 12 interceptions in three seasons on defense.
What the experts are saying: "Ball-hawking cornerback with athletic ability and short area quickness to handle man coverage from slot and the instincts to play zone effectively." Lance Zierlein, NFL.com Analyst
What the Bengals are saying: "Phillips is a natural cover guy. He has a knack for going after the ball, using his hands, and getting some ball disruption. You like his ability after he has the interception and what he can do in terms of return ability. He provides that impact playmaking that you like." Cornerbacks coach Daronte Jones
What he's saying: "Any time I'm on the field, I try to do the most impactful thing that I can do. Whether it's kick return, punt return, or getting an interception, I try to help the team out any way that I can. I'm just ready to get back to work."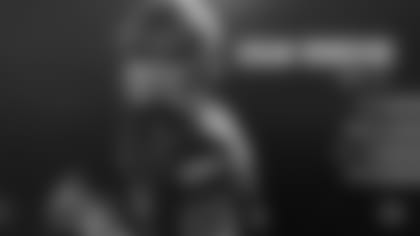 What: Quarterback, Toledo
Where: Seventh round, 249th pick
Recent quarterback draft history: 2014-AJ McCarron, Alabama, fifth round; 2011-Andy Dalton, TCU, second round.
Why: Woodside joins veterans Matt Barkley and Jeff Driskel for depth in the Bengals' quarterback room after the departure of unrestricted free agent AJ McCarron in March. Marvin Lewis says it's unclear if they'll keep two or three QBs for the regular season.
Did you know? He finished his collegiate career ranked 12th all-time in FBS history in career passing efficiency.
What the experts are saying: "Woodside is an undersized quarterback with a very average arm who overcomes his deficiencies with good football intelligence and above average accuracy. His lack of size will be an immediate turn-off for most teams, but his competitive nature and ability to throw it where he wants to could give him an outside shot of finding work for a West Coast offense that values his accuracy and decision-making." NFL.com
What the Bengals are saying: "He's a good, young prospect and has an opportunity to come in here and compete as one of the backup quarterbacks. We feel like he has a lot of upside in his ability to play quarterback, so we're excited to be able to add him to the football team." Bengals head coach Marvin Lewis.
What he's saying: "I think it's my leadership in the locker room. I have a work ethic that is NFL ready, and I think my accuracy and the ability to rally guys around me (helps me) to make first downs and just make plays. That is what I have hung my hat on for a long time and what has been successful."
What: Guard/Tackle, Mississippi
Where: Seventh round, 252nd pick
Hometown: Jackson, Mississippi
Recent guard draft history: 2016-Chrisitan Westerman, Arizona State, fifth round; 2013-Tanner Hawkinson, Kansas, fifth round; 2012-Kevin Zeitler, Wisconsin, first round.
Why: Taylor played primarily at offensive tackle in college, however offensive coordinator Bill Lazor said after selecting him that the Bengals like his versatility and see him as a developmental prospect who can play either guard or tackle. That may make him stand out as he grinds to be one of the nine offensive linemen in a suddenly very crowded room: Cordy Glenn, Cedric Ogbuehi, Jake Fisher, Bobby Hart, Billy Price, Clint Boling, T.J. Johnson, Trey Hopkins, Alex Redmond, Christian Westerman. And that's just the start.
Did you know? Taylor was a five-star prospect coming out of high school and was considered a top-25 recruit in the country, regardless of position. He also played basketball in high school and helped his team to back-to-back state titles in 2012 and 2013.
What the experts are saying: Despite playing the last two seasons at tackle, Taylor lacks the size and length to continue on the outside. He has experience at guard which helps, but he'll need to play with quicker, more efficient hands as well as better leverage at the point of attack to play to an NFL level." NFL.com
What the Bengals are saying: "Rod Taylor is a young player from Ole Miss, and is a big, powerful man. He plays offensive guard, and the offensive line coaches feel he has a chance to come in here and potentially compete, continue to develop and possibly upgrade us on the offensive line." Bengals head coach Marvin Lewis
What he's saying: "I feel that's the next closest thing to the NFL, the SEC, because you go against a lot of guys with great talent and everybody's chasing the dream. I feel like the SEC is the next closest thing to the NFL."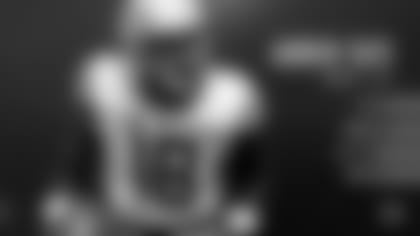 What: Wide receiver, Florida State
Where: Seventh round, 253rd pick
Recent wide receiver draft history: 2017-John Ross, Washington, first round; Josh Malone, Tennessee, fourth round; 2016-Tyler Boyd, Pittsburgh, second round; 2015-Mario Alford, West Virginia, seventh round; 2014- James Wright, LSU, seventh round.
Why: Tate is a big, physical receiver with strong hands, and he excels in the red zone and making contested catches. He'll add a physical presence to the receiver room and look to carve out a roster spot or practice squad spot during the preseason. But it' a long road. He starts out behind veterans A.J. Green, Brandon LaFell, Tyler Boyd, Cody Core, John Ross, and Josh Malone. On a roster they usually keep six receivers, Tate is the seventh man.
Did you know? Tate's 10 receiving TDs in 2017 led the ACC and were the most by an FSU player in a season since 2013 (Kelvin Benjamin, 15).
What the experts are saying: "Has elite size for an NFL receiver. He is a tough, strong player who fought through a shoulder injury much of 2017. Has long arms and a strong set of hands. Big catch radius. Makes contested catches through contact with defensive backs draped all over him. Not afraid to go across the middle." Ourlads Scouting Services
What the Bengals are saying: "This guy is big and has really great hands. He was productive (at Florida State). He's a big target. I know (Bengals wide receivers) Coach (Bob) Bicknell thought really highly of him, and he felt like it was a good opportunity for us to add another guy to come in and compete with the rest of the wide receivers." Bengals head coach Marvin Lewis
What he's saying: "Most of them weren't really worried about my speed, because they knew I wasn't a burner. They were just kind of worried about my (shoulder) injury from college. Once that cleared up, most of them (saw me as) a big receiver who could make a catch over the middle and in coverage." Tate, on what teams told him throughout the draft process about how he'd fit into the NFL