Darius Hillary (5) gets a chance to make a play on an NFL ball in his hometown.
Ira Hillary, one of those revered Super Bowl Bengals, had a juggling act Saturday worthy of a Sam Wyche magic trick that ended in the flash of what could be a Bengals father-son roster combo. While son Darius waited in their Montgomery home on the outskirts of Cincinnati to see if he'd get drafted, Ira and wife Cassandra attended the Bengals' Draft Day party at Paul Brown Stadium to celebrate the fourth- and fifth-round picks.
 "It was wonderful. We did it last year and had an absolute blast," says Ira Hillary, who joined good friend and Super Bowl linebacker Joe Kelly to sign autographs for the crowd.  "It's a great way to get everybody excited for the season and it's great to see the camaraderie with the fans and players."
Ira Hillary figured he could do both.  The draft party and the draft vigil. The idea was Darius Hillary, cornerback, Wisconsin, would be drafted late. If at all. Sixth or seventh round. They had time to make the half-hour drive back. If not, there were cell phones and . . .
But they were right. The call came in the lightning round, the half hour or so of madness right after the draft, otherwise known as college free agency. The Bengals won't announce their undrafted free agency class until this weekend's rookie minicamp and Darius Hillary is going to be in it 27 years after his dad caught his last ball as a Bengal.
"I think the choice is a great one," says Ira Hillary on Sunday, still unable to contain his joy a day later. "But I'm a little biased."
This was not a slam dunk. Nothing in college free agency is. Even though there was legacy involved. And a highly respected hometown kid who went to Sycamore High School, where he hung out with and still stays in touch with the daughter of the Bengals secondary coach. Darius Hillary has even served as a volunteer at the Marvin Lewis Youth Football Camp
But that's college free agency for you. Or, as Bengals secondary coach Kevin Coyle calls it, "The Wild, Wild West." He also calls it "Wall Street Trading," where coaches and scouts and agents are virtually barking "Sell," "Buy," into the phones. Nothing is sure until it is sure.
"It was an exciting day. It was a long day. It started at noon," Darius Hillary says. "But I knew at the end of it I would finally know where I was going to be."
Teams besides the Bengals had been in touch before the draft. His college assistant secondary coach, Daronte Jones, is now with the Dolphins, a team that had just dealt a cornerback to Cleveland before the draft. They had called. So had Baltimore, Carolina, Detroit, Arizona, Indy, and others.
Such as the hometown Bengals. Brian Hamilton, his Cincinnati-based agent, knows full well the chances Lewis' team gives the undrafted. One of his clients is Bengals special teams co-captain Vincent Rey, working on his third deal with the Bengals that Hamilton negotiated back in March.
Hamilton, doing his due diligence, had asked the question early in the process. Would there be too many distractions playing in his hometown? None, Darius told him, In fact, being around his family appealed to him.
"But it really only came down to only one thing," Darius Hillary says. "Where was I going to get the best opportunity to play football?"
It was Coyle's job to sell him on Cincinnati. Already this weekend he had added a first-round corner set to make millions in Houston's William Jackson. A college free agent like Hillary usually gets somewhere from $2,500 to $8,000 to sign, and yet the coaches and scouts have to put even more work into the back end of the process.
 "There's the recruiting element to it," Coyle says. "You've got to get to know them, especially if they weren't invited to the combine. And it's such an important process. Anytime that you see a guy as a draftable player and you bring him in and you think he has a chance to compete for a roster spot, then you're making your team better."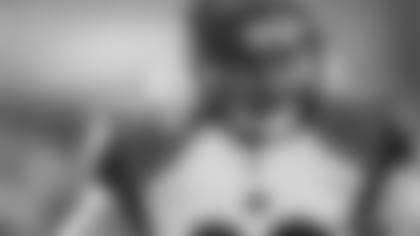 Fullback/tight end/whatever-you-want Ryan Hewitt, CFA class of 2014.
And they think Hillary can compete. Either for the 53-man roster or the practice squad.  Coyle had a big edge in his courting of Hillary. But the same formula worked for the guys he met for the first time at last month's visit of about 15 prospects to PBS.
"There's got to be some trust there that they know they're going to get a chance," Coyle says.
Coyle had to handle texts other than to Hillary during the draft on Saturday. Jen Coyle, his daughter who goes to Georgetown Law School, texted fast and furious after Coyle updated her that they might be trying sign her friend.
"They were on the track team together. He's been over my house. I watched him play football and basketball at Sycamore," Coyle says. "I saw him grow up, really. A great kid and a hell of an athlete. So I kept up with him when he went to Wisconsin and when I started looking at tape, I was impressed."
The classy Ira Hillary caught 27 balls for the Bengals from 1987-89 before settling here after a season in Minnesota and he contributes to the community as one the franchise's more active alums. And his son is their kind of guy.
"Great family," Coye says.
In December Darius received his management degree from Wisconsin, where he started for three and a half seasons. He's 5-10, 185 pounds, can play the nickel spot as well as outside and can run with a 40-yard dash in the 4.4s.
"He's played a lot of football and he's a bright kid," Coyle says.
And he's lived this process. Ira was drafted in the eighth round out of South Carolina in 1985 by Kansas City, where he was released in the second to last cut. He surfaced in Cincinnati as a free agent two years later.
"That changed my life," Ira Hillary says.
And it set a course for his son, born two weeks before the 1993 draft. He's watched most of the Bengals drafts since.
"You can get there in a lot of different ways," Darius Hillary says. "(Ira) told me not to get discouraged. Make people recognize you and realize you can play with the best of them."
Darius Hillary didn't get invited to the combine, but he was invited to the Bengals' Local Day about a week before the draft, where prospects who went to high school or college in the Cincinnati area work out for the coaches. They got a chance to see him on the field and then Coyle had him up to his office after lunch to watch tape.
"That's when it started to heat up," Darius said.
From then on Coyle shot him texts whenever he remembered and he had to laugh when he thought about the arguments he has had with his daughter over texting.
"She would say it's like talking and I would say, 'That's not like talking to somebody,'" Coyle said. "But the players today are really good at getting back to you in a text. And they're in a situation with the draft where they're going to call you back."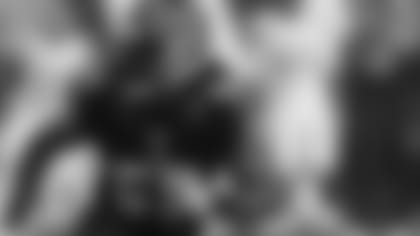 Vontaze Burfict is the Bengals' most well-known undrafted player.
Hamilton and Coyle had a heart-to-heart that was not a text the week before the draft and both sides let the other know what they were thinking.
"Agents have a lot of say. They're trying to do what's best for their clients," Coyle says. "And there's no formula. They can look at the roster and follow the draft and try to judge what kind of chance their guy has to make the roster or the practice squad."
Ira and Cassandra had talked to their son throughout and it was pretty clear where they were. They'd love him to hook on with the Bengals if he didn't get drafted,
"If he got the opportunity, where would there be a better place?" Ira Hillary asks. "It's a solid team. We know what they're all about. We just shared a lot of that with him."
But it was Darius' call. That was pretty obvious during the draft. When Ira and Cassandra got back from PBS, they went down to the basement to watch it with Joe Kelly and his wife and Bev and Barney Bussey, a fellow South Carolinian and a Super Bowl safety. That's how Darius grew up. Those Bengals of the '80s and their wives are his uncles and aunts, often at each other's homes, and always together at significant moments.
But he and his brother Brandon were upstairs watching the draft and Darius was on the horn with Hamilton. It was his call. He was hoping to get drafted, but Coyle was also texting during the seventh round.
 Teams can't negotiate money with prospects before the draft, but it has to be bang-bang right after the draft, or you lose players. And if players don't make a bang-bang decision, they can lose teams.
 "It's even faster nowadays," Coyle says. "You have to lay the foundation."
You can see some strange things in the moments after the final pick in a draft room. Each team is allocated the same amount of money for CFAs, but they can dole it out anyway they want. The Bengals pair a front office person with a coach to get a deal.
 The coach talks to the player, the scout or exec talks to the agent. So, say if Coyle can't get a deal for a guy he really wants, he might hit up wide receivers coach James Urban or scout Mike Potts for some of their allotment. ("Hey, can you give us a grand?")  They are working off lists overseen by director of player personnel Duke Tobin and names can be quickly crossed off.
"If you don't get an answer, you can't afford not to go to the next guy," says Coyle, who has become a master of, 'OK, thanks, good luck,' and going to the next name if he gets a 'I'll call you back." It's like a cross between a game of Chicken and a set of Monopoly.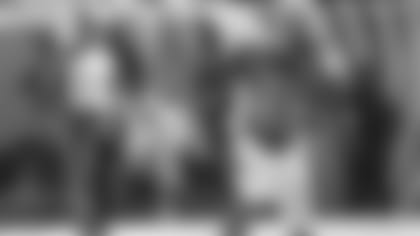 Special teams co-captain Vincent Rey, CFA class of 2010.
None of that would happen with Darius Hillary. A team he was really interested in took multiple corners at the top of the draft, so they were out. But Coyle had texted him good luck before the draft started Saturday wishing him good luck and then checked in again during the seventh round. The Bengals were still interested.
About halfway through the seventh round, Hillary decided if he didn't get called, he'd sign with Cincinnati even not knowing the numbers.
He probably knows these numbers. On the current Bengals' roster of players with at least a year of NFL experience there are 17 undrafted players. One went to a Pro Bowl (linebacker Vontaze Burfict). They think one is the NFL's best fullback (Ryan Hewitt) and another has started 21 games (Rey) the last two seasons.
"That was part of it," Darius says. "And just knowing the defensive system a little bit. They've got  some coverages that are similar to what we ran at Wisconsin, so I'm  ahead of the curve a little bit. And they were interested."
The minute Mr. Irrelevant was picked, Coyle hit Hillary's number and asked him if he was ready to go. Coyle's assistant secondary coach, Robert Livingston, a former Bengals scout, did the talking with Hamilton and in less than five minutes after the draft, there was another Bengal in the Hillary family.
(Last year undrafted defensive tackle DeShawn Williams signed and was on the roster for only the play-off game, but his father, running back Ronald Williams, didn't make the roster out of training camp in the early '90s.)
Darius then went downstairs and Kelly told him, "Time to go to work." Darius didn't say anything and a few minutes later his parents asked him what he had heard.
"I thought you already knew," Darius Hillary said. "Uncle Joe said to get to work. I went to the Bengals."
"To grow up in a town and then have a chance to play there in the NFL," Ira Hillary says, "that's special."
For once, the Wild West was Home Sweet Home.
"It's kind of nice," Coyle says. "That's all he wants. A chance."