Bengals.com writers Geoff Hobson and Michael LaPlaca, along with broadcasters Dan Hoard and Dave Lapham offer their insights to a series of questions regarding the Bengals.
The group offers their answers to the following question: who could be the team's defensive most valuable player in 2020?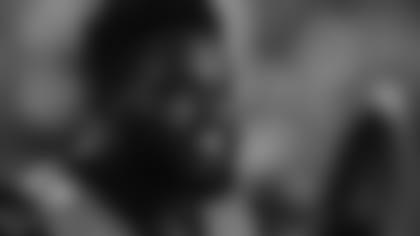 Geno Atkins
Hobson: Gee-no Aaa-atkins. Gee-no Aaa-atkins. Gee-no Aaa-atkins.
Remember when Atkins is so good he makes Lapham break into song? The chorus started in the next-to-last game of 2012 in Pittsburgh, the game the Bengals and the Steelers had to win to either make the playoffs or not.
The Bengals won it, 13-10, when Atkins, closing out the second of his eight Pro Bowl seasons, simply took over when the game with two sacks and a forced fumble. And those numbers don't even begin to portray his influence in a 280-yard masterpiece.
Gee-no Aaa-atkins. Gee-no Aaa-atkins. Gee-no Aaa-atkins.
We think Lap is going to be singing it so often this season that Atkins, the Bengals' all-but certain Hall-of-Fame three technique at defensive tackle, is going to be their Defensive MVP. Just like the old days as heads into his 11th season at age 32 after a season he had his fewest sacks (4.5) since that 2014 season he came off an ACL injury.
There are whispers about his age, but Atkins has a lot of things in his favor that don't look like the twilight. It all starts with the free-agent addition of D.J. Reader, the man the Bengals made the richest nose tackle in the league after a fabulous season in Houston put him on the threshold of the Pro Bowl.
Since Domata Peko left after the 2016 season, Atkins has lined up next to three different Opening Day tackles as they've tried to bolster the middle. God love Peko. He's still a solid player, but Atkins has never had a running mate quite like Reader, so athletic so quick so versatile. Offenses won't be able to blanket Atkins in those perpetual double teams that have hounded him for years, so that should unleash his special kind of take-over destructiveness we used to see all the time.
The one good thing about not having spring ball (besides keeping guys healthy) is that vets like Atkins are going to have fresh legs. Without all that work, he'll be bouncing around like a 22-year-old rookie against the Chargers in the opener.
And the hope is that defensive line that was so good last preseason before it got devastated in the regular season can stay healthy. All of those injuries up front last season forced Atkins to get worn down playing a career-high 816 snaps for a career-high 76 percent of the plays. Taking away that 2013 season that was cut short with a torn ACL and in his last seven full seasons Atkins has taken a pounding by averaging 49 snaps per game while never playing fewer than 741 snaps or 66 percent of the defensive snaps. With tackles like Reader, Ryan Glasgow, Josh Tupou and Renell Wren, they can make a concerted effort at trying to cut Atkins' snaps to something like 30-35 efficient downs per game.
Besides taking a lot of snaps, another reason we haven't seen Atkins take over a game as often is they've been brutal against the run for the past three seasons. Brutal. No team has given up more rushing yards since 2017 than the Bengals. It doesn't matter that Atkins is one of the top inside rushers in the game. How well can you rush the passer when it's always third-and-two?
That's why defensive line coach Nick Eason has been stressing the run every other sentence in this virtual spring and why the front office went out and got Reader, middle linebacker Josh Bynes and cornerbacks Trae Waynes and Mackensie Alexander in free agency. Bynes was in the middle of the Ravens' top five run defense and Waynes and Alexander are two of the better tackling corners in the league, greatly improving their weak spots against the run.
More talent around him and, hopefully, more passing downs and not as many snaps. We can hear Lap now.
Ge-eeno Aaa-atkins. Ge-eeno Aaa-atkins. Ge-eeno Aaa-atkins.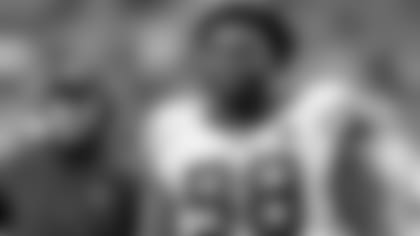 DJ Reader
Lapham: The Bengals have a few defensive players that could post numbers worthy of MVP consideration. The more quality players filling key positions, the more MVP candidates emerge. The Rams Fearsome Foursome of Deacon Jones, Merlin Olsen, Rosy Grier, and Lamar Lundy were great individual players: together they dominated. It is the same story with the Vikings Purple People Eaters of Jim Marshall, Carl Eller, Alan Page, and Gary Larson. Would Jack Lambert have rung up the same number of tackles without the Steel Curtain of Joe Greene, Ernie Holmes, LC Greenwood, and Dwight White in front of him? Who was the MVP?
My MVP stands for Most Valuable PLUS to the roster. My defensive Most Valuable PLUS is the free agency acquisition of DJ Reader to the mix. JJ Watt has multiple Defensive Player of the Year awards. In many interviews he brags on the talents of former teammate, Reader, and explains how Reader's skill set made Watt's life easier. Atkins and Carlos Dunlap have both made multiple Pro Bowls. Sam Hubbard has position versatility and a burning desire to be the best he can be every single snap. A healthy Carl Lawson is a factor on the edge. Reader is a three-down Pro Bowl player that hustles and finishes plays like Hubbard. 
Defensively, you want to have impact players affect the game as quickly as possible. The Bengals made Reader the highest paid nose tackle in the NFL during free agency. The closer a player lines up to the ball, the impact he can have on the outcome of the game is quicker and bigger. Reader has power, strength, agility, and balance. He can hold his gap, penetrate and disrupt, as well as stay on his feet, and pursue plays sideline to sideline. It is hard to make plays if you are on the ground a lot. Reader has position versatility with the ability to play both defensive tackle spots or defensive end.
Reader will help his fellow defensive linemen. You cannot double team everyone. Whoever gets one-on-one matchups must win them. Reader's athletic, big body will consume two offensive linemen, allowing linebackers an easier path to make plays. Outstanding pass defense is a combination of consistent pressure and solid coverage. Reader will help with pressure that can cause turnovers. Tight coverage leads to sacks. Eleven players have to do their job to be a productive defense.
Usually, a great defense has many Most Valuable Player candidates. If the Bengals defense steps up, Reader could be in that mix. The best asset he has shown in the early stages of what promises to be a long, productive career is his outstanding work ethic. Reader has a blue collar, grinder mentality. Combine handling the necessary dirty work with his gifted physical abilities, you have a team-first special player. That is why he is the MVP, Most Valuable PLUS of the 2020 defensive roster. I hope there are a handful of defensive Most Valuable Player candidates this season. That would mean that they were part of a defense that potentially finished Top Five in the NFL in many significant, defensive, statistical categories. As the old saying goes, "Defense Wins Championships."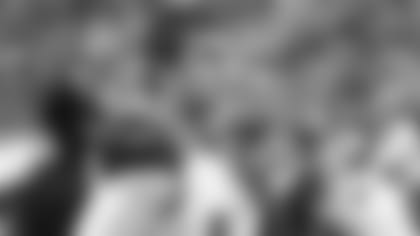 Sam Hubbard
Hoard: There were 12 defensive linemen selected before Hubbard in the 2018 NFL draft.
None of them had more sacks in their first two NFL seasons than the third-round pick out of Ohio State.
After having six sacks as a rookie, Hubbard finished second on the team with eight and a half year (Dunlap had nine). According to Pro Football Focus, Hubbard added 34 hurries and six quarterback hits.
Additionally, according to NFL NextGenStats, Hubbard ranked second in the league in third down pressure rate at 17.5, percent railing only Benson Mayowa of the Raiders at 18.8 percent. The player who finished one spot below Hubbard in that stat was two-time NFL Defensive Player of the Year Aaron Donald.
But I'm not picking Hubbard to be the Bengals Defensive MVP in 2020 strictly because of numbers. 
In an offseason where players are being forced to find unique ways to build their bodies and work on their position-specific skills, the guys that are self-motivated are likely to thrive. And while there are undoubtedly players around the league that work just as hard as Hubbard, I doubt there are any that work harder.
"Sam is a true pro," said defensive line coach Nick Eason last season. "He's a leader who leads by example. He's what you want at any position. A student of the game who is going to give you everything he's got every day. He wants to be good, he's going to ask the right questions, and he's going to correct his mistakes. He makes my job easy."
Hubbard is also indefatigable as he played on 853 of the Bengals defensive snaps last year (79.7 percent) and 89 more on special teams (20.1 percent). That was probably too many. With the additions of Reader and fifth-round draft pick Khalid Kareem to go with talented role players like Lawson, Tupou, Wren, Glasgow and Andrew Brown, the Bengals have plenty of depth to rotate players up front in attempt to keep everybody fresh.
I see Hubbard reaching double-digit sacks for the first time in 2020 as the MVP of a dramatically improved Bengals defense.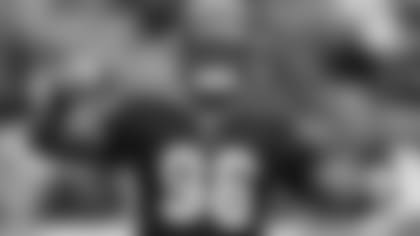 Carlos Dunlap
LaPlaca: After one of the training camp practices last year I remember talking with Carlos Dunlap at his locker about the upcoming season. One of the most telling moments came when Dunlap said "if I get double digit sacks, we win the division."
Dunlap is correct in that assessment. The last time he reached double-digits in sacks was back in 2015 when he registered a career-high 13.5. That 2015 campaign was also the last time the Bengals won the AFC North.
Dunlap quietly could benefit the most from the Bengals' free agent additions in the offseason. As Hobson pointed out earlier, the team allowed the most rushing attempts and yards last season. That limited Dunlap and the defense's opportunities to rush the quarterback. An improved run defense and secondary should help Dunlap reach another Pro Bowl caliber season like the ones he experienced in 2015 and 2016.
What is encouraging is the way Dunlap finished last season. Eight of his nine sacks came in the final seven games of 2019. That hot streak allowed Dunlap to end the season with the highest overall Pro Football Focus grade of his career at 89.7. He racked up 50 total pressures, forcing a pair of fumbles and batting down four passes at the line of scrimmage to go with registering the best run-defense grade of his career.
Overall in 2019 Dunlap finished with nine sacks and 63 tackles in 14 games. The nine sacks were his highest since registering 13.5 in 2015 and the 63 tackles the most since 2014 when Dunlap made 66 stops. He also won the AFC Defensive Player of the Week award twice in 2019.
Like his fellow linemates Atkins, Reader and Hubbard, the savvy veteran Dunlap should have as good of a chance as any to make a significant impact again and potentially be the team's defensive MVP in 2020.