Tune in to the Bengals Week 1 matchup as the Bengals host the Los Angeles Chargers on Sunday at 4:05 p.m. ET. Fans can follow the action on television, radio and various streaming platforms.
Time, television, radio, live stream, and everything else you need to know to follow the Bengals regular season opener.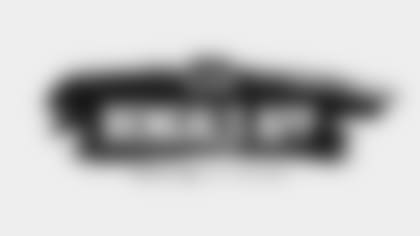 Download The Official Bengals App
Stay up to date on the latest Bengals news and highlights with the Official Bengals App!
TV BROADCAST
Play-by-Play: Kevin Harlan
Analyst: Trent Green
Sideline: Melanie Collins
According to 506sports.com, Sunday's contest will air in the Bengals television market in Ohio and pockets of Indiana, Kentucky, Washington, Arizona, California, Idaho, Illinois, Indiana, Delaware, Oregon, Louisiana, Pennsylvania, New Jersey, Mississippi and Georgia.
Green: LA Chargers at Cincinnati (Late)
Red: Miami at New England
Purple: Cleveland at Baltimore
Yellow: Las Vegas at Carolina
Orange: NY Jets at Buffalo
Blue: Indianapolis at Jacksonville
ONLINE
For fans in the designated television markets, the game will be available to watch on mobile devices via the Official Bengals mobile app and Bengals.com mobile web (for iOS devices/Safari browser ONLY) as well as the NFL app and Yahoo! Sports (mobile browser or app) regardless of mobile provider.*
*Geographic and device restrictions apply. Local & primetime games only. Data charges may apply.
Bengals.com, the Official Bengals app and Bengals social media channels will provide game coverage throughout the game. Follow the Bengals on Twitter, Instagram and Facebook for live gameday updates, videos and behind-the-scenes photos.
LOCAL RADIO
Bengals Radio Network, led by Cincinnati flagship stations WLW-AM (700), WCKY-AM (ESPN 1530) and WEBN-FM (102.7). The pregame show begins airing at 2:30 p.m. ET.
Play-by-Play: Dan Hoard
Analyst: Dave Lapham
Pregame Show: Wayne Box Miller
The game also will air nationally on Sports USA Radio, with broadcasters Larry Kahn (play-by-play) and Hank Bauer (analyst).
SATELLITE RADIO
SIRIUS: 105 (LAC), 81 (Cin) | XM: 380 (LAC), 226 (Cin)
LIVE STATS
SEE THE REPLAY WITH NFL GAME PASS
NFL Game Pass, which is available now for free on a trial basis, provides access to replays of every game. NFL Game Pass features full broadcasts, condensed games and coaches' film. It is viewable on smart phones and tablets via the NFL App, as well as on connected TV devices via the NFL App, on XBox One, Apple TV, PlayStation 4, Roku, Amazon Fire and Android TV. Note: It is not compatible with Google Chromecast.