Kickoff: 4:05 p.m. Eastern.
Television: The game will air on CBS-TV. In the Bengals' home region, it will be carried by WKRC-TV (Ch. 12) in Cincinnati, WHIO-TV (Ch. 7) in Dayton and on WKYT-TV (Ch. 27) in Lexington. Broadcasters are Kevin Harlan (play-byplay), Trent Green (analyst) and Melanie Collins (sideline reporter).
Radio: The game will air on the Bengals Radio Network, led by Cincinnati flagship stations WCKY-AM (ESPN 1530; all sports) and WEBN-FM (102.7) Broadcasters are Dan Hoard (play-by-play) and Dave Lapham (analyst). WLW-AM (700) will join the flagship stations in broadcasting the Bengals game once its broadcast of the Cincinnati Reds game concludes (the Reds game begins at 2:15 p.m. Eastern).
The game also will air nationally on Sports USA Radio, with broadcasters Larry Kahn (play-by-play) and Hank Bauer (analyst).
Keep up with the latest Bengals news by tuning in this week.
Bengals Game Plan - Wednesday at 6:00 p.m. on ESPN 1530
Bengals Pep Rally - Friday at 3:00 p.m. on ESPN 1530
Bengals Weekly - Sunday at 11:30a.m. on Local12
Bengals Line - Monday at 6:00 p.m. on 700WLW
Setting the scene: After making it through perhaps the most unique offseason in NFL history, the Bengals return to the field this weekend to open their season against the L.A. Chargers at Paul Brown Stadium. The game, however, will be played without fans present, due to the COVID-19 pandemic.
"We just have to make sure that we bring our own energy on Sunday, and be fired up and ready to play," said Bengals head coach Zac Taylor, noting the unique circumstances of this year's opener. "We've had the crowd noise on at practice that they're going to be playing in the stadium (during the game). But this isn't something we're going to make any excuse for. We just have to make the most of it, and control what we can control."
While 2020 will be remembered by most as the year COVID-19 changed the way the NFL operated, Bengals fans will be quick to point out that it's also when their team gained a new quarterback and potential face of the franchise. That would be No. 1 overall draft pick Joe Burrow, an Ohio native, college national champion, NCAA-FBS record-holder and Heisman trophy winner.
Sunday marks Burrow's much-anticipated debut as a Bengal, and he is expected to be the only rookie QB across the NFL to start in Week 1. Not only is Burrow being thrown into the mix right away, but his first opponent poses a formidable challenge.
The Chargers come to town on Sunday boasting a defense which last year ranked fifth against the pass and sixth overall. Headlining that unit is a pass rush that features NFL All-Pro DE Joey Bosa, a former teammate of Burrow's at Ohio State, and his Pro Bowl sidekick DE Melvin Ingram III. That figures to provide a stiff test for a Bengals offensive line being led by LOT Jonah Williams, Cincinnati's first-round pick a year ago who is making his own NFL debut on Sunday after missing his entire rookie season due to a shoulder injury.
The Bengals on Sunday will also welcome back star WR A.J. Green, who has missed 23 of the last 24 games due to injuries (last played Dec. 2, 2018). Green, a 10th-year pro and the only NFL WR ever to earn a Pro Bowl nod in each of his first seven seasons, has six 1000-yard seasons to his credit and stands second in team history in career receptions (602) and receiving yards (8907), and tied for second in receiving TDs (63).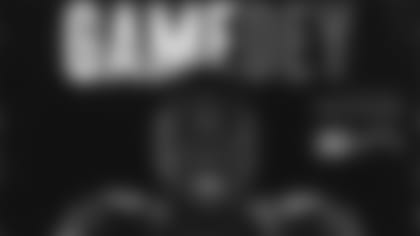 Bengals vs. Chargers Game Program | Week 1
Check out the Week 1 game program as the Bengals host the Los Angeles Chargers.
Burrow, Williams and Green will be joined by a host of other talent on offense this season. HB Joe Mixon, who on Sept. 2 signed a contract extension that keeps him in Cincinnati through 2024, is coming off of back-to-back 1000-yard rushing seasons. Mixon's running mate in the backfield is HB Giovani Bernard, an eighth-year pro who with two more catches will tie Bengals legend James Brooks (297 catches) for the most receptions ever by a Cincinnati running back (more info in "Gio closes in on J.B"). Joining Green at WR is fifth-year pro Tyler Boyd, who is coming off of back-to-back 1000-yard receiving seasons, along with speedster John Ross, jump-ball specialist Auden Tate and rookie second-round pick Tee Higgins.
While most of the public's anticipation surrounds the now-healthy offense, the defensive side of the ball has also drawn its fair share of headlines. Cincinnati dedicated most of its offseason to re-tooling its defense, which last year ranked 29th in the NFL and 32nd against the rush. According to the defensive depth chart, the Bengals will start four players on defense this year who were not with the team in 2019 — DT D.J. Reader. LB Josh Bynes, nickel CB Mackensie Alexander and S Vonn Bell.
Joining the newcomers on defense is a group of veteran playmakers that are led by DE Carlos Dunlap and DT Geno Atkins, who rank second and third, respectively, on Cincinnati's all-time sack list. Dunlap currently stands at 81.5 career sacks, just two shy of Bengals sack king Eddie Edwards (83.5). Atkins, whose 75.5 sacks are the most ever by a Bengals interior defensive lineman, isn't far behind.
With a new quarterback, revamped defense and returning star player, anticipation for the 2020 Bengals season has been palpable in Cincinnati. Asked about that excitement being coupled with the unique COVID-19 circumstances and lack of game reps, due to the cancellation of preseason games, Taylor maintained that his team's approach hasn't changed.
The series: The Chargers lead 21-15, including 10-7 as the road team. The Bengals have won four of the last five regular-season meetings, including the last two in Cincinnati. The most recent meeting was a 26-21 Chargers win in Los Angeles in 2018.
The series includes two postseason games. Most recently, the Chargers won a 2013 season Wild Card Playoff 27-10 at Paul Brown Stadium. After the 1981 season, the Bengals beat the Chargers 27-7 in the "Freezer Bowl," the AFC Championship game played in an NFL-record minus-59 degree wind chill at Cincinnati's Riverfront Stadium. The Bengals played the franchise's inaugural regular-season game in San Diego, on Friday night, Sept. 6, 1968. The Chargers won, 29-13.
For openers: The Bengals franchise has posted a 24-28 mark in season openers, including 13-12 at home. Cincinnati this Sunday will also open its season at home for just the second time in the last 11 seasons, with the other instance being the 2017 opener vs. Baltimore.
The Bengals are 0-2 in their previous two opening-week meetings against the Chargers franchise, with the last instance coming at Paul Brown Stadium in 2002. The only other matchup between the two in a season opener was the first-ever regular-season game in Bengals history, a 29-13 loss at San Diego on Sept. 6, 1968.
Sunday will mark the eighth time in the last 10 seasons that Cincinnati will open its season against a fellow AFC foe. The Bengals are 5-2 in the previous seven instances.
Home opener history: Sunday also marks Cincinnati's home opener. The Bengals are 30-22 in past home openers, including 13-13 in years in which the team opens its regular season at home. The Bengals are 6-4 in their last 10 home openers.
Historically, it doesn't hurt: No one will be calling a season opener a "must-win" game. But in 10 of their 14 seasons of qualifying for postseason play (71.4 percent), the Bengals won the opener.
No fans at season opener: Due to the COVID-19 pandemic, this Sunday's season-opener between the Bengals and Chargers will take place without fans present at Paul Brown Stadium. The decision, which was announced on Aug. 25, was made in accordance with orders from the State of Ohio.
On Sept. 5, the State of Ohio announced that it had granted a variance to the Bengals to host 6000 fans at the Oct. 4 home game against the Jacksonville Jaguars and the Oct. 25 home game against the Cleveland Browns. No further variances have been issued for other games.
Bengals-Chargers connections: Chargers LB Nick Vigil entered the NFL as a 2016 third-round draft pick of the Bengals, and was with Cincinnati through the '19 season ... Chargers DE Joey Bosa and WR K.J. Hill both played at Ohio State University; Hill and Bosa were teammates at OSU with Bengals S Vonn Bell, QB Joe Burrow, DE Sam Hubbard and G/C Billy Price ... Chargers DT Cortez Broughton played at the University of Cincinnati ... Chargers T Storm Norton is from Toledo, Ohio (Whitmer High School), and played at the University of Toledo ... Chargers WR Jason Moore played at the University of Findlay ... Bengals WR John Ross is from Long Beach, Calif. (Jordan High School) ... Bengals G Xavier Su'a-Filo played at UCLA ... Bengals CB Torry McTyer is from Los Angeles (Cathedral High School) ... Bengals WR Trenton Irwin (practice squad) is from Valencia, Calif. (Hart High School) ... Bengals offensive coordinator Brian Callahan played (2002-05) and coached ('06-07) at UCLA ... Bengals strength and conditioning coach Joey Boese coached at Fresno State University from 2012-15 ... Bengals assistant strength and conditioning coach Todd Hunt attended Mater Dei High School in Santa Ana, Calif., and also played (2012-15) and coached ('16-17) at Fresno State University ... Bengals assistant strength and conditioning coach Garrett Swanson is from Riverside, Calif. (Martin Luther King High School) and played at Fresno State University from 2012-15 ... Chargers offensive coordinator Shane Steichen coached at Louisville in 2010.