Rookie Auden Tate made a big impression at the Bengals' minicamp in mid-June.
The 6'5", 228 pound wide receiver out of Florida State made several jaw-dropping touchdown catches that had his fellow receivers raving.
"Unbelievable," said A.J. Green. "We call him a young Brandon Marshall. The guy has unbelievable hands, he's big (with) great body control. He had a very good (minicamp)."
"His catch radius is ridiculous," said John Ross. "It looks like the ball is always out of reach with him but it's never out of reach. He's going to be something serious."
The Bengals drafted Tate in the seventh round with the 253rd overall pick. He's not a speedster as the 21-year-old ran a 4.68 40-yard dash at the NFL Scouting Combine, but he doesn't have to be with his height and 33 ¾" arms.
"He can separate," said wide receivers coach Bob Bicknell. "He's not the fastest guy in the world and I'm not going to say that he is, but he moves well and he's got really good quickness at the top of the break.
"He's got a lot of things that you can't teach. He's got unbelievable size. He's got really good body control. He's got some quickness and he catches the ball the way that he caught it on film when we evaluated him. The first thing I saw with him is that he catches everything and that's obviously important for us."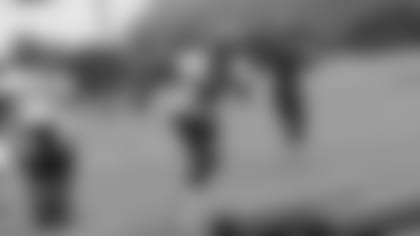 Tate led the ACC with 10 touchdown catches last season and 16 of his 65 receptions (25%) in two seasons at FSU went for scores. In Cincinnati's most recent minicamp, Tate was frequently targeted in red zone drills.
"That's how I started at Florida State and then just kind of built my role from there," he said. "That's probably how it's going to go here."
"Every time the ball is thrown to him he catches it," said Bicknell. "He just really did a great job of catching the football – framing the ball, natural hands, and being strong and competitive."
Tate made several contested catches where the ball was thrown to a spot where only he could reach it.
"It made me feel really good," he said. "It's just building trust and chemistry with them knowing that if everything is broken down they can just give me a chance."
"He can get to some places on the field that a lot of guys can't reach," said Bicknell.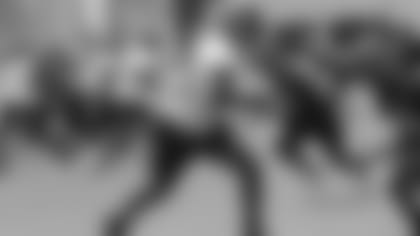 Tate's strong showing at the June minicamp gave him confidence that he can play in the NFL.
"You never know until you get out there," he said. "Now I know that I can really play with them it just takes a lot of stress off of me, so I'll just go out there and play my game."
"I'm excited about him," said Bicknell. "I think he's got to come back and have a great summer camp obviously, but he's started off well."