A Bengal tiger is hungry. It hunts its prey with ferocity. It seeks to rule the jungle.
Hunger is one of our team's core values. Zac preaches it to our players and we emulate it in all areas of our organization.
When I joined the Team in 2020, this core tenet felt particularly true. We wanted our third Super Bowl appearance and we wanted our great players recognized. The Bengals community – especially young fans and players – shared this sentiment. We relied on our Midwestern values of hard work, humility and determination. We kept grinding. We wanted nothing handed to us. We trusted in hard work.
The last 30 months have been an unforgettable journey. In less than two years, we secured great players in free agency and "virtually" drafted Joe Burrow, Tee Higgins and Logan Wilson from our couches to an AFC Championship and then Super Bowl. We saw a bright future and invested in content to document the stories. We enhanced gameday experience to deliver a home field advantage fitting for a championship team. You fans have embraced this vision with unbelievable energy, confidence and swagger. WE. LOVE. IT.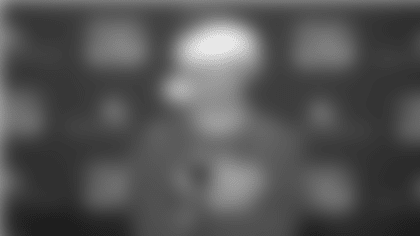 The past two years have been fun. They have laid the foundation. Super Bowl 56 – being one play, one flag, one score away from our ultimate goal – fueled a new level of hunger. We know the path. We strive for opportunities to improve and have optimized for this next journey. We are stirred by the fire of being *so* close.
2022 is a new season. We are hungry and only looking forward. We are a new breed of Bengal that rises to every occasion. We already stared our ultimate goal dead in the eyes and didn't back down. Today we stare and say: it's go time.
The standard remains very high.
Help us set the tone this Sunday at Paycor Stadium. Get there early: see the team warm up at noon and the pregame show starts promptly at 12:30p. Prepare to be REALLY loud.