As fans ride out the offseason preparing for football to return, we will fill some of this time with a mini-series of editorial articles by executives within the Bengals organization. You can find "Chapter 1" HERE summarizing our social media achievements in 2020 which lay the foundation for future successes in more areas. We are at the start of an exciting chapter in Bengals history and these editorials aim to bring more people along for the ride.
Here is Chapter 2: The Vision, by Elizabeth Blackburn.
The Vision
It is important to me that our fans know and trust our direction and it's even more important that they know we have projects and plans in place to accomplish our objectives. For the past year, our Club has started every single full staff meeting with our vision statement:
The Bengals strive to be a championship football team with a culture built on high standards and competitive hunger. We connect players, fans and partners into one team to create an enduring legacy in Cincinnati.
This purpose grounds our work across every aspect of the organization. And while this article will stay high-level, I can promise you that we will be rolling out specific initiatives in 2021 and beyond to bring these goals to life. For now, I hope you will trust me and get excited for what is to come:
High Standards
We want to win – more than anything. We want to bring Super Bowl titles to Cincinnati. We need to. It is the singular purpose that drives my family and the one goal on the top of my mind every day. It's what I have wanted most in the world from the time I could remember and has occupied my dreams since I was 2 years old. I've loved the Bengals since before I could walk, and a Super Bowl was my first wish as soon as I could talk.
I joined the Bengals after working in Management Consulting and Private Equity, two distinct worlds rooted in data and driven by results. With this background informing many of our organizational initiatives, our team is setting aggressive goals over the next few years to hold ourselves accountable in everything from personnel to attendance to player awards. We are raising the bar by cultivating objective measures of success across our entire organization. Of course, Super Bowl Championships and wins will be the numbers that guide all of our work, but we will have high standards in every area of the organization that underlie these goals.
How does this work in practice? Let's take team-driven content as an example. One of our first goals in 2020 was to alter our strategy on team content, bring graphics & video creation in-house for the first time and give our fans more & better content on social media to keep you feeling close to the team. As a result, I hope you have noticed an improvement from our social media channels and team-generated content this year.
This is the type of progress we will strive towards across all areas.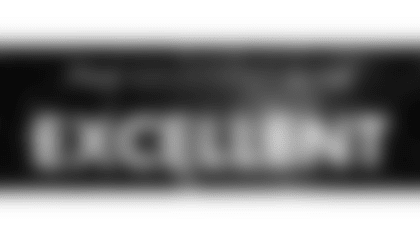 Connection
We love our fans and have two major projects in the works for the 2021 season to bring us together: (1) revamp 2021 Season Ticket Memberships and (2) change game presentation elements to add energy to gameday at Paul Brown Stadium. Why are we acting on these projects now?
First, we are optimistic about the ability to reconnect as COVID-curfews and capacity limitations lift. We think that football plays an important role in bringing people together. Football, in locker rooms and bleachers, has a unique ability to connect people with different backgrounds.
Second, we want to give our returning players a warm welcome back – especially since Joe Burrow, Tee Higgins and the rest of our outstanding rookie class haven't had the opportunity to play in front of a full NFL stadium … we want to fill it up for them!
And finally, we have heard fan feedback, especially from current and former Season Ticket Members. Your experience needs to be the best in the NFL because we have the best fanbase in the NFL. I appreciate each and every one of you and want to thank you for your resilience and optimism. This year, we are adding several forms of perks to make you feel more valued and appreciated.
If you like what you are hearing and want to make The Jungle roar, you can consider tickets & learn what these "perks" are here.
Enduring Legacy
This is certainly an exciting topic for this upcoming season. I personally value tradition deeply - it's why I chose to follow in my mom's and grandpa's footsteps by attending Dartmouth College. I want this next chapter of Bengals history to create an enduring legacy on the field, have more traditions in the stands and bolster the legacy of past Bengals legends. Here are a few examples for this year:
First, in case you have not heard, we are getting new uniforms. I know many of you have asked for these for quite some time. It's a long process working with NIKE and the NFL and, like I said above, we have high standards. We want this next iteration of our jersey to become as beloved, iconic and timeless as our helmet. We'll be publishing a LOT of great content around the launch of our new uniforms later this spring. I will leave you with this tease to say that I hope you're excited for a clean look.
The second "legacy" is our in-game entertainment. I love singing the Bengal Growl song after touchdowns – my sister, our best friend Amelia and I even dance along to moves created by this guy who sits in front of us at home games. I want the Jungle experience at Paul Brown Stadium to be even more legendary – truly the best live experience event. So, we'll be making changes to infuse energy and add traditions that make Bengals games a can't-miss.
Finally, I am right there with many of our fans who feel that many of our Bengals legends have not gotten the respect they deserve. I am personally working on ways, big & small, to amp this up. Our great players deserve their proper recognition.
Cincinnati Bengals x BlaCk OWned 'Stripes Don't Come Easy'
The best way I can think to end this editorial is with our fall campaign and partnership with my new best friend, Means Cameron, and the team at BlaCk OWned by saying: STRIPES DON'T COME EASY.
Who Dey Nation and Cincinnati know that stripes don't come easy. But we are resilient. As Joe Burrow said, "It's an Ohio thing." Or for anyone anywhere else (shoutout to @WhoDey_UK), "Who Dey is a State of Mind." And my only ask to you is that you'll join in my belief that the stripes will come.
Cheers to earning our stripes together. WHO DEY!