The thing of it is, Andre Smith and the website guy had been talking about Cedric Benson just last week. Before they moved Smith's locker out of the quarterbacks and receivers row and put him back with the offensive linemen where he belongs.
"Right there. We were standing right there," Smith is saying.
They were talking about how the Bengals ran to the AFC North title ten years ago, back when Smith was a rookie right tackle and the offensive line was gingerly being re-built and how Benson's sheer ferocity and physicality fueled a division sweep when paired with Mike Zimmer's No. 4 defense.
"Can't believe it," Smith is saying.
That's what they're all saying. Jim Anderson, his Bengals running backs coach. Rock Oliver, one of his strength coaches in Chip Morton's weight room always open to hear and see Ced's latest fad because he was ahead of his time trying the newest workouts. Andrew Whitworth, his left tackle that helped him become the last Bengals running back to have three straight 1,000-yard seasons. Andy Dalton, his fellow Texan and last Bengals quarterback to hand it to him.
The website guy, too. In 20 years on the website he's got only one picture of him interviewing a Bengal after a game. Benson. The day they clinched the '09 title, just five days after they buried Chris Henry, and everyone still pretty emotional. Benson, a Frank Sinatra guy, always wore his heart on his sleeve, even when bare-armed. The division seemed to mean more to him than 1,000 yards as he went around the locker room and thanked his teammates.
Ced's favorite Sinatra song was "I've Got the World on a String," and that day he did.
Can't believe it. Now Ced is gone, too. At 36. In a motorcycle wreck in his beloved Austin, Texas.
It was either '08 or '09 and Benson saw the website guy in the old cafeteria at The Paul. He approached and said something like, "I just want to thank you for having an open mind about me and giving me a chance."
That happens about once every lifetime in pro sports and it's still cherished.
"That's a tough one, Butchie boy," Rock Oliver is telling the website guy Sunday.
Oliver, strength coach and confidant of Rick Pitino and John Calipari and now an athletic administrator in the bluegrass, is a Kentucky icon talking about a Texas legend.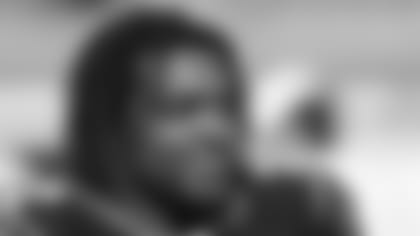 "A pro's pro. That's all. A pro's pro," Oliver is saying. "If you had 47 guys like him, you'd win championships. In all my years, I could say that about five guys. We had to rely on him a lot. He had to carry the load. And he embraced it. Every time he came in there (the weight room), I never thought he wasn't in there to get better."
That got the website guy thinking, which is what Oliver usually ends up doing. That's not what the Bengals were supposed to be getting when Benson signed on the last day of September, 2008. In fact, it was in the other end zone. If you read the Chicago and Texas papers (this was before Instagram, kids), the Bengals were getting a cross between Al Capone and Bonnie and Clyde with Richard J. Daley and LBJ taking on the kids at Lincoln Park for good measure. He'd wreck your team and then your town.
Couldn't have been farther from the truth. A free spirit in the regimented world of football always pays a higher price than in other sports, it seems. Ced would be the first to tell you he had to learn some things and he always hadn't been an angel. But he wasn't that tabloid stuff, either.
Assassination by stereotype? Maybe. Whatever you want to call it. As it turned out, Ced was far from a pariah. Instead, he was exactly what that team needed. That 2008 season was miserable and yet players and coaches couldn't say enough about No. 32. Pariah? There was passion and professionalism and, oh yeah, that physicality.
When he knocked the helmet off Steelers safety Troy Polamalu finishing off a run in a 2008 game they were getting their heads handed to them, it marked a turning point. Bengals safety Chris Crocker did the same thing to Steelers wide receiver Hines Ward in the same game. Another turning point. That came two weeks after Whitworth took on the entire Jacksonville defensive line, got ejected and left to a PBS standing ovation.
"I just remember what great resolve he had to prove who he was and what he was," Whitworth is saying from across the country, where he is now the Rams left tackle. "The environment in the locker room was changing. Guys started to have a belief in their teammates. Ced was one of those guys that helped make that happen."
Back in June of 2010, the website guy convinced Benson to let him interview him in his apartment just off Colerain Avenue, but the '06 Honda had to tail Benson's silver convertible BMW. Ced was really into his health (he once expounded for an hour on the benefits of goat's milk to a mesmerized group of scribes) and they stopped to get his to-go order from Krishna, an Indian restaurant in Clifton, where, the website guy wrote, "Benson calls ahead for his orders and greets the help with a bellowing "Krishna's." He was apparently taking the day off from seaweed, another one of his favorite dishes.
The most memorable thing about that ride was how the website guy couldn't keep pace with the BMW, which wasn't exactly a Vegas upset. The ensuing and harried call to Ced went something like, "Hey, Hopkins. I slowed up a little but I can't babysit you."
It was worth it, even though he was a little off on the name. Ced wasn't your average guy. If you gave him time and listened, he was smart and funny and could get a little cosmic on you. His mother raised him and he liked being around her and her friends so much that he told the website guy the year he was born, 1982, was the cut-off for all things good and old school. That's why Cedric Myron Benson listened to Francis Albert Sinatra.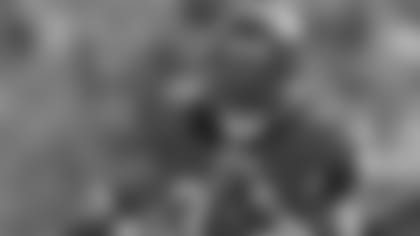 This is how he described the Bengals running scheme and how it fit him:
"A stretch play forces the defensive end, if you stretch it right, it forces the end to play really wide on the zone. If they two-gap here and the tackle is doing his job on the D-end, but the guard is just letting his guy two-gap and goes where he wants to go, whatever way he chooses to go, you're going to do the opposite thing. You're not just square downhill. You're letting everything kind of develop while you're just pacing your way up to the line.
"When everything meshes and goes together, it's like music, you know what I'm saying? It's like classical music being played. I think it fits me so well. I feel like I'm a smooth guy. I feel like I'm laid-back and easy going. Until you get the ball and find the hole, it's like slow motion. Really smooth. A little bit like music playing on the beach and then when that hole opens up it's like heavy metal. Yeah, Sinatra to Metallica. Spitting on the crowd. Biting the heads off chickens."
But how would the website guy, how would Jim Anderson, how would Marvin Lewis, how would Andrew Whitworth have known if they just believed what they heard.
"That's one of Miss Louisiana's favorite sayings," Whitworth is saying of his wife. "People want to hate you before they get to know you and love you. How stupid is that? What a shame it would have been if we didn't get to know Ced because of that? Look at how much we would have missed and how much he meant to us."
The website guy had a bad Sunday. He kept reading that 2010 story and kept stumbling over this:
"So Benson likes to fall asleep with the TV on turned to the Discovery HD channel. At 5 a.m. "Sunrise Earth" comes on for a couple of hours and when he wakes to birds chirping or the ocean whooshing, "I have my best days that start like that. Energy is everything."
Now the website guy knows what he wishes he would have said to Ced back in the cafeteria that day. The thing is, it's too late now. But he wishes he would have said, "Thank you for having an open mind and giving us all the energy you had."
Maybe the website guy will tell Ced one day. Maybe standing at the edge of the ocean and raising his voice above the seagulls.