And on the 15th day, he threw in public.
Bengals quarterback Joe Burrow became the story of Friday's preseason opener three-and-half hours before kickoff against the Packers when he took to the Paycor Stadium turf for his first known throwing session since he strained his calf in the second practice of training camp.
Burrow looked crisp and smooth bouncing on his legs as he followed through with some zip.  After high-kicking both legs through some stretches, Burrow also got in some running.
He emerged from the locker room wearing his game-day mask of intensity and met head trainer Matt Summers and rehab chief Nick Cosgray for a workout taking place 30 days before the Sept. 10 regular-season opener in Cleveland.
When Burrow got injured, head coach Zac Taylor put the timeline "at several weeks."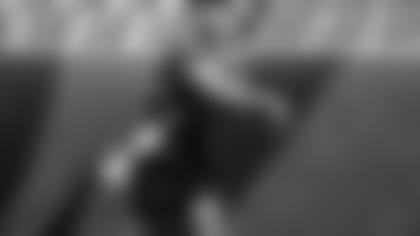 SLANTS AND SCREENS: With Burrow not expected to play in the preseason, Jake Browning and Trevor Siemian are expected to split the snaps with each taking a half Thursday and maybe even in the remaining two preseason games as they decide Burrow's backup …
Although Jonah Williams is making the switch from left to right tackle, look for Jackson Carman to get most of the reps there in the first half, if not all. They're trying to get Carman some work. He's got 466 NFL snaps, more than 2,000 fewer than Williams …
Safety Dax Hill figures to be the only starter in the lineup. Hill, last year's first-round pick, played just 131 snaps behind Jessie Bates III and Vonn Bell and many of them were as a nickel cornerback …
Rookie wide receiver Charlie Jones (shoulder) expressed confidence after Wednesday's joint practice he can play Friday. It remains to be seen if he'll do double duty as a punt returner and receiver with the Big Three of Tyler Boyd, Ja'Marr Chase, and Tee Higgins not playing …