It turns out that Andy Dalton's record-breaker that he threw in Sunday's 22-6 win over the Jets to pass Ken Anderson as the Bengals all-time touchdown passing leader could have been thrown by Anderson himself.
Although Bengals offensive coordinator Brian Callahan wouldn't reveal the name of the play on Monday, he did say the 17-yard arrow that wide receiver Tyler Boyd courageously secured in a goal-line sandwich has been a core route in the playbook of West Coast offenses for decades. And the Wizard of the West Coast, Bill Walsh, used Paul Brown's principles and Anderson's talent during his days as a Bengals assistant to take the passing game to a new level.
"I wouldn't doubt it," Callahan said. "It's play that's popped up around the league. It's run from various personnel groups. We dressed it up the way (the defense) dressed it up for us."
Of course, Callahan, 35, wasn't here for Anderson. But it popped up last year when Callahan was the Raiders quarterbacks coach under head coach Jon Gruden and that's one of the plays he packed on the move to Cincinnati.
(In fact, Callahan also took from the Raiders the route that sprung tight end C.J. Uzomah so open on the goal line Sunday that he dropped it.)
You don't have to go all the way back to Anderson. You can just go back to last year when Raiders quarterback Derek Carr hit a Gregg Williams-coached Cleveland defense for 437 passing yards and one of the touchdowns was on that same route Dalton set the record.
Now the Jets defensive coordinator, Williams and his exotic third-down looks allowed Dalton just 243 yards on Sunday but only sacked him once. Callahan was also there nearly 20 years ago during Gruden's first term as the Raiders head coach when his father Bill Callahan was his top assistant.
"I remember Jon and my dad doing it," said Brian Callahan, who clearly stored the route away because the Bengals ran that play at full speed twice in practice last week and it worked just as well as it did it last year in Oakland. Boyd and Dalton also repped it three times in the walk-throughs.
"That's something we've done the last few weeks and something we're trying to build. We've practiced really well," Callahan said. "We're getting a good look from the scout team and really good execution in practice. When you execute well in practice it gives you a ton of confidence in the game and the way Andy threw it and the way T.B. caught it was with the same confidence they showed in practice."
The way Callahan describes the route without being tried for treason is that Boyd ran what amounted to "a corner post," against the Jets' version of a Tampa Two defense that collapses into a two-deep zone. They ran the play out of what Callahan calls "a two by two condensed set," which had Boyd lined up to Dalton's left on the end, but tight and tight end C.J. Uzomah right next to him with wide receivers Auden Tate and Alex Erickson lined up the same way on the right. The play began when Dalton faked a handoff to running back Joe Mixon in order to slow the inside linebacker's drop in the middle of the field.
The protection was terrific, as you would hope it would be on first down in the red zone because that's not when Williams normally blitzes. The window suddenly turned into a mail slot with safety Marcus Maye and inside backer Neville Hewitt converging because Callahan observed "T.B. probably made his move a revolution early, so the safety didn't get as wide as he normally gets in that structure. And at the last minute (Hewitt), for some reason, flipped his hips back inside. That window became tight fast."
But Dalton drilled it and still shots show Boyd made what Callahan called "an unbelievable catch," as he somehow seized the ball between Hewitt and Maye at the goal line. The touchdown reflects Dalton's trust in the throw and Boyd, because it's not the first time. It's not only an example of why head coach Zac Taylor turned to Dalton's experience and not rookie Ryan Finley in December, but also the almost mystical rapport between Boyd and Dalton.
"Couldn't have drawn it up any better," Callahan said. "Andy's timing was perfect. Right as he comes out of the fake it's a five-step, one-hitch and the ball is out. He's throwing it before T.B. gets out of his break. There is an element of trust involved in that and I think why he let that ball go is it looked good in practice all week. They had a really good feel for the route, both of them. We got similar looks in practice although it wasn't as tight (a window) as that. It was a tight throw in a tight window and Andy kind of trusted T.B. to be in that spot and T.B. made a hellacious catch."
What goes around comes around.
"There are things in football that are kind of always going to be good," Callahan said. "That's one of those plays that's been good for a lot of teams in a lot of places over a long period of time. Sometimes they sneak back into the modern era."
NO. 1 UPDATES: The Bengals get back one recent first-round pick Sunday in Cleveland (1 p.m.-Cincinnati's Local 12) when wide receiver John Ross returns after missing the previous eight games with a broken bone at the base of his throat. But Taylor indicated Monday that this year's No. 1 pick, left tackle Jonah Williams, probably won't play after that July shoulder surgery. Williams is on the physically unable to perform list (PUP) and could practice the last three weeks. But they'll make that call next week.
The speedy Ross is a sight for sore eyes for a wide receiver corps that has struggled to make the big play with him and A.J. Green on the bench. Since Ross got hurt Sept. 30 in Pittsburgh, the Bengals have five passes longer than 29 yards. Ross has four, including the team's longest play of the season, a 66-yard touchdown catch against the 49ers. Taylor says Ross won't be on a pitch count, but he's looking to keep all the receivers fresh.
"We will have to ease him back in. He hasn't played in a while," Callahan said. "He is healthy. He's been practicing and practicing well. We've been pushing him back to the point where we felt like he's ready to play. He will be back this week. How much of a role he has? I don't know if we'll just start and throw him out there and play him 65 plays. He'll have a role and he'll have a spot on the offense moving forward for sure. He's got speed that people fear. We would like to get that back on the field."
At this point, Callahan starts daydreaming about the trio of receivers the Bengals have never had together this season. Green. Ross. Boyd.
"I've watched A.J. for a long time from afar. I know he brings an element to this offense that would really probably take it to another level," Callahan said. "And to pair him with John and John's speed, T.B.'s rise as a really productive receiver over the last couple of years. It's been kind of a unique place for him to be almost a No. 1 as far as targets go. We are trying to get the ball to him. When you get those three guys on the field, you feel really good about what's out there with Auden Tate and Alex Erickson and those guys supplementing. It would be fun to see what that whole crew looks like together playing offensive football."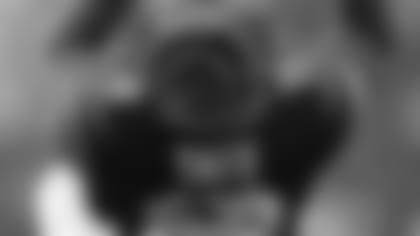 TATE FATE: When it comes to Tate, is there any ball he can't catch? Like Callahan says, the 6-5, 228-pound Tate is worth two circus catches per game and he did that against the Jets. You've got to start taking a look at his productivity. He's on pace for 52 catches for 745 yards. He's probably the classic No. 4 receiver, but a really good spot player. If you look at 52 for 745, look at Mohamed Sanu's 2014 of 56 catches for 790 yards when Marvin Jones missed the whole year and Green didn't have a catch in five games because of injury.
"Most people aren't really afraid of him beating them vertically down the field with pure speed, so they can kind of hang on top of him," Callahan said. "But what he does have is he has height. He has a great ability to go track and find the football. Once you know there's going to be a body on him somewhere, and he has good short-area quickness so he can separate a little bit at the top, but if you put the ball up in the air, there's not many people that are going to get it away from him."
JURY OUT ON JORDAN: A little bit more quietly than he went back to Dalton, Taylor gave rookie left guard Michael Jordan his first start since a benching after he started four of the first five games. With Billy Price battling a back issue, Taylor isn't giving Jordan the job in Cleveland but you can't argue with the pass protection he and tackle Cordy Glenn offered on the left side. Jordan showed why they traded up to get him. They felt he was the last starting caliber offensive lineman on the board and on Sunday he showed that physicality.
"He's athletic, he's big. And that was a good, solid pass-rushing front," Callahan said. "It probably wasn't an elite pass-rushing front, so I thought we matched up well and they played well. They gave up only one sack and there were very few pressures, it was a pretty clean pocket for most of the day."
ALL HART: Callahan was all in on the re-signing of right tackle Bobby Hart in the offseason and he still very much is. The web-site grades, the Game Pass graders and the armchair analysts might disagree. But here's what one of Hart's bosses says.
"I think Bobby's played relatively well this year. I know he was kind of much maligned in 2018 and he's done everything we've asked him to do and he's done it relatively well," Callahan said. "He's had his moments just like every player does. It's a hard life up there on the front. But I've been happy with Bobby and I think we all have. He's been good in pass protection. He's been solid in the run game. He has not been our biggest problem by any stretch. So he's kind of stepped up to the plate. I'd say he's probably had a solid season overall, if you were to grade every snap that he's played."
DEFENSIVE LOOK: Speaking of grades, a look at the profootballfocus.com charts for the Bengals defense Sunday tells you what you thought. Their edge players beat up the Jets offensive line. Carlos Dunlap had 11 pressures, Carl Lawson and Sam Hubbard each had five and Andrew Brown, who had the biggest pressure of the day when he forced a safety, had three pressures in 20 snaps.
And five guys pitched in on holding slot receiver Jamison Crowder to two catches for eight yards on nine targets. PFF had slot corner Darqueze Dennard covering him four times and allowing just one catch for nine yards. Cornerback B.W. Webb, safety Jessie Bates III and linebacker Nick Vigil blanked him on a total of four targets and cornerback William Jackson III made the best play on him when he blew up Crowder for a one-yard loss on a screen. Jets wide receiver Robby Anderson did nick Jackson for 81 of his 101 yards, but Jackson and company did a nice job containing the speed merchant when they held Anderson to a long play of 20 yards.