For Boomer Esiason, the day Sam Wyche's life ended the stories were endless.
From the day of Esiason's first NFL practice, Wyche told him he knew he was disappointed he wasn't a first-round pick. But Wyche, the Bengals' first-year head coach, thought he was not only a first-rounder but that Esiason could be a great quarterback and he was in the absolutely perfect place.
To the December Sunday Wyche ran across the Riverfront Stadium turf to steal a microphone and utter himself into lore "You don't live in Cleveland, you live in Cincinnati," is the NFL's "Give Me Liberty or Give Me Death."
From the Monday he stripped off his sweat suit to give to the player of the game David Fulcher and how he spoke to the team standing in only a jock and a tin-foil necklace made by his loyal assistant Sandy Schick bearing the letters of Fulcher's nickname "FulRock," the one on Fulcher's real chain.
To the day Wyche told Esiason in order to run his prized no huddle offense he had to learn not only every nook and cranny of it, but Esiason also had to learn how the coaches spoke to each other and how he would never, ever allow him to wear a wrist band. He had to know it and so he barraged Esiason with daily quizzes of formations, tendencies and personnel groups.
"He had a way of making you feel really good about yourself," Esiason said Thursday, not long after learning Wyche didn't make it out of one of his typically fast and furious fights, this one with melanoma. "He was one of a kind."
So Esiason, who three decades ago ran Wyche's cutting-edge offense so well he was named the NFL's MVP of 1988, returned the favor when he texted Wyche's daughter Kerry something like this:
"Your Dad made me into the NFL quarterback I became. He entrusted his own brainchild, the no huddle offense, to me and to nobody else. I'll always be eternally grateful for that."
"A sad day," Esiason said. "Heartbreaking," is what Esiason's fellow Super Bowl Bengal Stanford Jennings called it. Gone three days before turning 75, Wyche guaranteed surviving in stories as long as they play in the NFL.
"You have to remember this, too," said former Bengals safety Solomon Wilcots, one of their Super Bowl teammates. "He not only came up with the no huddle, but when he was coaching quarterbacks with the 49ers, he developed one of the greatest who ever lived in Joe Montana."
Bob Trumpy, the game's first modern tight end on those first Bengals teams that gave us the first glimpse of the 21st century game, broke into the league and life with Wyche in 1968.They were still laughing and pranking each other last Friday, when Bob and Pat Trumpy, dear friends of Sam and Jane Wyche for these 51 years, visited them at the Wyches' ranch in Jane's hometown of Pickens, S.C., where Wyche would pass on Thursday. Sam, near the end and losing so much weight, wanted to go out and get a steak and tried to put his shoes on over his slippers.
"You're not contagious, are you?" Trumpy had barked when he walked in and he got one of Sam's crooked smiles. It was the only way Trumpy could greet the guy he says had the "wickedest," sense of humor he ever felt.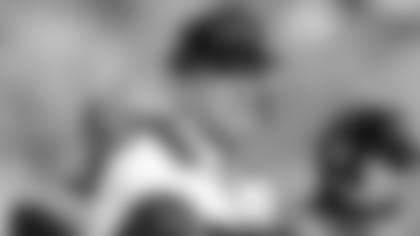 "You can say and there is consensus that Paul Brown revolutionized the game. You can say and there is consensus that Bill Walsh advanced the game with the West Coast offense," Trumpy said of the man that founded those Bengals and his trusted offensive assistant. "And you have to say there is consensus that Sam did the same thing.
"I mean, you can't watch a high school, college or NFL game and see them using the no huddle and not say, 'That's what Sam started all those years ago.'"
Anthony Munoz, the greatest Bengal of them all who played eight of his 13 Hall-of-Fame seasons for Wyche at left tackle and would have played a 14th for him in another city if his body held up, remembered the Wednesdays on Thursday.
"Sunday afternoons were fun," Munoz said. "I mean we could open it up. But we could also get down and dirty and average five yards a run. I'm biased, but I still haven't seen an offensive line and quarterback run the play-action pass the way we did."
But it was the Wednesdays of the late '80s that Munoz remembered on Thursday and how Wyche and his coaching staff of coordinator Bruce Coslet, line coach Jim McNally, running backs coach Jim Anderson and tight ends coach Tiger Johnson had put together some fail safe game plan.
"You knew that these guys knew what they were doing," Munoz said. "It gave you so much confidence. All you knew was you just had to go out and execute it."
Like Esiason, Wilcots was thinking about his first NFL minicamp. Straight out of Bill McCartney's button-down program at Colorado, where it didn't grow warm and fuzzy, Wilcots had no idea what to expect in the pros. After that weekend there was Wyche pulling aside Wilcots, an eighth-round pick.
"He told me, 'Look, I don't know what happened, but you can play. Just relax and it's going to work out for you,'" Wilcots said. "He's a guy that led from in front. He didn't lie to you or try to make you think he was doing this when he was doing that. He came right out and told you, 'I need you do to do this, I need you to do that.'"
Bengals president Mike Brown always remembered his father saying about Wyche, "He had ideas." Paul Brown could give no greater compliment. It was Mike Brown who signed Wyche as a back-up quarterback and as a Super Bowl head coach, and on Thursday he remembered a Tuesday. The Christmas Eve Tuesday of 1991. That meeting that went off the rails somewhere and Wyche either got fired or quit.
They settled weeks later and it never shook the 50-year friendship of Jane Wyche and Nancy Brown. They came in together with the Bengals. Jane and Nancy and Pat Trumpy and Kelly Stofa. Always and still friends.
"I regret it, really. He got over it. I got over it. We stayed friends for decades after," Brown said. "Sam was smart, funny, generous. He believed what he believed and he told you and the world in general."
On the last day, Esiason, and it always gets back to Esiason when it is about Wyche, was thinking about the first days. How he met Wyche before the draft at his high school on Long Island in 1984, both eager as the spring about new jobs and the wind whipping their faces and Esiason splitting the blustery ocean cold with the football as Wyche gently warmed him up with kind words.
After the draft, he had just turned 23 when he walked out of that first Spinney Field meeting with Wyche.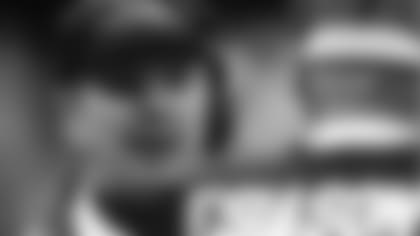 "What I didn't understand, what I didn't know is that Sam was in that room with Bruce Coslet. Jimmy McNally and Jimmy Anderson were in that room," Esiason said. "What I didn't know is that my man Tiger Johnson was in that room and Paul Brown was upstairs. You think back to how good that coaching staff was. You find out when you go to pastures that aren't as green as you think."
On Thursday, it was Wyche. Last week it was Don Imus. Both men he worked with and learned from in his fields. Esiason, the no huddle king, is now in his fourth decade as one of America's more recognizable no nonsense radio and television voices. It's days like Thursday when a 58-year-old man who just found out he's going to be a grandfather takes stock.
"When you lose someone like Sam," Esiason said. "He had such an incredible impact on you that you don't realize until your 58 years old just how great you had it. I think I speak for a lot of my teammates."
On Thursday Esiason remembered how the days with Sam were fun. That's what it was the Sunday Wyche grabbed the mike at Riverfront to stop them from throwing snowballs and he said the thing about Cleveland and Cincinnati.
"I never knew there was a microphone on the field. Did you?' Esiason asked. "He runs across the field and all of a sudden he's yelling at the fans and I say, 'What the hell is the microphone doing on the field?'"
Then there was the Monday night in Seattle Wyche banned women reporters from the locker room and Wyche pulling Esiason out of the shower and telling him he had to talk to the lady from USA Today outside the door.
"Hey Sam, this isn't the 1920s. We've had that fight," Esiason remembers telling him. "But it didn't matter. Then the next week in L.A. with every female reporter in the country there, he stands up in his press conference in a towel wrapped around his waist and no shirt."
There's no question about it. Esiason feels Wyche pulled a lot of his stunts in an effort to keep the heat off his players and on him.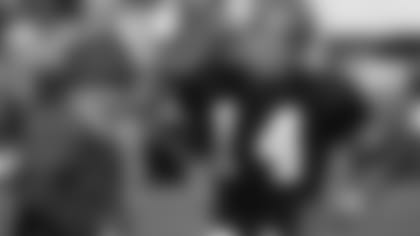 "A hundred percent. A hundred percent," Esiason said. "He was always distracting the media. It was always something else."
It always came down to that sense of humor Trumpy saw for 50 years and Esiason saw at the worst of times. When Wyche's promising broadcasting career was cut short two decades ago in a surgery gone wrong. Or when his heart failed and three years ago his transplant came at the last minute.
"He'd say something like, 'I hope this heart is bigger than my last one,' or something like that. Always cracking jokes no matter what," Esiason said.
Wyche never turned down Esiason when he needed something for his crusade to find a cure for cystic fibrosis. And that wasn't surprising. On Thursday, Esiason remembered Wyche reaching out to the homeless on those Sunday mornings of a game and how the people of Pickens revere what he put back into their community with his volunteer work on and off the high school football field.
"He made life very good for lot of people and tried to help everyone he could," Esiason said. "With his first and second heart."