1980
Forrest Gregg managed only a 6-10 record in his first season as head coach, but he was laying the groundwork for a trip to the Super Bowl the following year. The first building block in that plan was the drafting of Southern California OT Anthony Munoz with the No. 3 overall selection. Munoz, who 18 years later would be a first-ballot Hall-of-Fame inductee, having played his entire career with Cincinnati, was enthusiastically endorsed by Gregg as Cincinnati's top choice. Gregg's deciding moment came when he was accidently knocked to the ground by an errant Munoz forearm while working Munoz out in a supposedly "light-contact" drill on a scouting trip. Gregg himself was a Hall of Fame OT, inducted in 1977. After drafting Munoz, the Bengals endured a high-profile and acrimonious contract negotiation with Munoz agent Mike Trope. But Munoz was signed just before training camp, hyped as "the NFL's first million-dollar offensive tackle," and he started all season at LOT. Gregg instituted notably tougher discipline policies on Bengals players and became the first Cincinnati head coach to insist players wear sport coats and ties on road trips. But on the field, QB Ken Anderson was injury-plagued and wound up splitting time with Jack Thompson on an offense whose 244 total points ranked last in the AFC. Gregg notched two of his wins against defending league champion Pittsburgh, but his club lost twice to eventual AFC Central champ Cleveland, which had fired him as head coach after the 1977 campaign.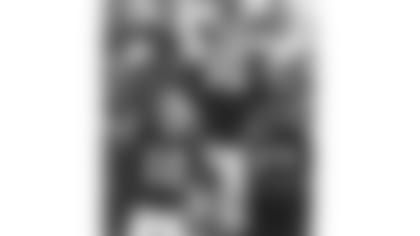 1981
The Bengals began the year with a dramatically redesigned uniform, highlighted by their now-signature striped helmets, and they ended the season in the Super Bowl, losing a heartbreaking 26-21 decision to San Francisco. The Bengals were favored in Super Bowl XVI at Pontiac, Mich., but they finished minus-three in turnover differential and fell short in trying to erase a 20-0 halftime deficit. Still, it was a foundational year for Bengals-mania in the Tri-State. Coach Forrest Gregg's second Bengals edition won the AFC Central Division title by four games, with a 12-4 record, and they won home playoff games over Buffalo and San Diego. Cincinnati's 27-7 "Freezer Bowl" AFC Championship win over the Chargers was played in conditions of minus-59 wind chill, still the lowest in NFL history through 2017. (The recorded temperature was minus-nine, second lowest in league history). Attendance at the Freezer Bowl was 46,302, more than creditable considering the weather, and attendance at the game is such a point of pride among longtime fans, it's said jokingly that more than 10 times that number of 46,302 now claim to have been in the stands. QB Ken Anderson earned NFL Most Valuable Player honors with a league-best and career-high passer rating of 98.4. With 29 TD passes and just 10 INTs, Anderson posted a 2.9-to-1 ratio, best in franchise history until 2015. TE Dan Ross and rookie WR Cris Collinsworth had big receiving years. Ross' 71 receptions was a club record to that point. FB Pete Johnson rumbled for a then club-record 1077 rushing yards, with 12 TDs. Future Hall of Fame OT Anthony Munoz played his second season and earned his first of what would be a Bengals-record 11 Pro Bowl berths. Defensively, the front line trio of DEs Ross Browner and Eddie Edwards and DT Wilson Whitley were in the fourth of their five seasons starting together. An outstanding veteran LB corps of Jim LeClair, Reggie Williams, Glenn Cameron and Bo Harris finished 1-4 in tackles. CB Ken Riley, by far the franchise's all-time INT leader, was in the 13th of his 15-season Bengals career. For QB Anderson, getting to his eventual season accolades was no easy journey. The year began with Anderson trade rumors (nothing materialized), and Anderson went through preseason in an open competition with Jack Thompson, the franchise's No. 1 draft pick from 1979. Anderson became sure of the season opening job only when Thompson became unavailable, due to an injury in the final preseason contest. Anderson fared poorly in the season opener vs. Seattle and was benched in favor of Turk Schonert. But although Schonert was a hero that day, leading a wild come-from-behind win, Anderson was re-installed by Gregg the following week and went on to his memorable season. Cincinnati swooned over rookie WR Collinsworth, who produced the franchise's first 1000- yard receiving season (1009) and displayed a magnetic personality that by year's end infected fans far beyond the Queen City. In December, Collinsworth became the first Bengals player featured on a Sports Illustrated cover. The offense had four Pro Bowlers (Anderson, Collinsworth, Johnson and Munoz), and the special teams had one (P Pat McInally), but the defense had none. Paul Brown was named NFL Executive of the Year by The Sporting News. Tickets for Super Bowl XVI were only $40 face value. It was also an historic year for technology in the Bengals organization. On Sept. 25, it was confirmed to media that the club had bought and installed its first office-wide computer system, with "several terminals available for the ticket office and other business needs." As noted above, the new uniforms for 1981 featured tiger-striped helmets, and they made quite a splash. The design was chosen by Paul Brown, who said he wanted the helmet to be "instantly recognizable even from a distance." The bold look sparked debate among fans, and the Cincinnati Enquirer quoted a source from NFL Properties as saying "the design was not our first choice" among several presented to the Bengals. "But," the Enquirer source continued, "these helmets will definitely get recognized." Indeed, they have become an institution, still distinctive among NFL headgear after 36 years.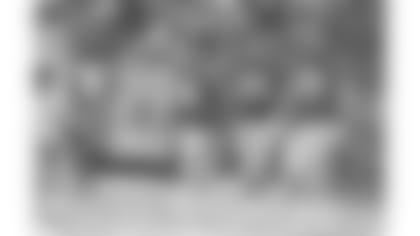 1982
The Bengals finished a strike-shortened season at 7-2, tied for the second best record in the AFC. QB Ken Anderson was at the height of his Cincinnati prowess, winning his fourth NFL passing title (95.3 rating). Anderson stands through 2017 as the only Bengal to win more than two major NFL season titles of any variety. Anderson's 70.55 completion percentage was an NFL season record at the time, and through '17 it still stands as third-best in league history. Anderson also set a standing Bengals season record for passing yards per game, at 277.2 Isaac Curtis and Cris Collinsworth were in their second year as a Cadillac duo at wide receiver, helping Anderson to his high marks. But a players' strike began after Week 2 and lasted 57 days, until Nov. 17. Games scheduled in Weeks 3-9 wound up being canceled, and Week 10 games were rescheduled for Jan. 2, a week after the regular season had been scheduled to end. They were the first NFL regular-season games not played in the calendar year of the season. The defending AFC champion Bengals split their first two games, and when play resumed after the strike, they established themselves as again one of the top clubs in the conference, winning four straight to stand at 5-1. Cincinnati was 6-1 in its seven post-strike games, the only loss being a memorable 50-34 Monday night shootout at San Diego. In that game, Anderson set a Bengals record for completions (40) that still stands through 2017, but the Chargers' 661 yards net offense stands as the most ever allowed by the Bengals, and Chargers WR Wes Chandler set a still-standing Cincinnati opponents' record with 260 receiving yards. Buoyed by the previous season's AFC championship and the strong regular-season finish, Bengals fans had high hopes of a second straight Super Bowl appearance as the playoffs began. But in one of the most stunning losses in Bengals history, Cincinnati opened an expanded playoff format by falling 44-17 to the underdog N.Y. Jets at Riverfront Stadium. The Jets' point total stands through 2017 as the most ever in the playoffs against the Bengals, and Freeman McNeil's 202 rushing yards also still stand as a Bengals opponent playoff record. Four Bengals went to the Pro Bowl — Anderson, WR Cris Collinsworth, OT Anthony Munoz and TE Dan Ross. The nine regular-season games played were the fewest in the NFL since 1934, the year before the league adopted standard number of games for all teams. Bengals players were among the first to vote as a team to end the strike, doing so Nov. 11 in a meeting at the club's Spinney Field practice facility.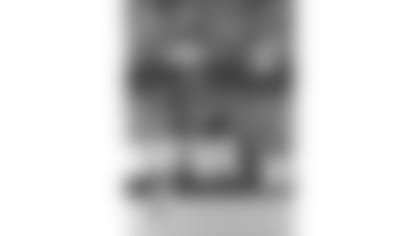 1983
It was a tumultuous year from start to finish as the Bengals posted a 7-9 record, dropping from the postseason picture after going 19-6 over the previous two regular seasons. In January, the new United States Football League announced that it would begin play in the spring of 1984, and the USFL roiled the '83 offseason by pursuing contracts with NFL players and coaches, including a number of Bengals. G Dave Lapham and TE Dan Ross signed "future contracts" with the new league for 1984, and they would indeed go there, but they played out their Bengals contracts for Cincinnati in '83. The biggest stunner to Cincinnati fans came June 27, when star WR Cris Collinsworth signed a future contract to begin in 1985 with the USFL Tampa Bay Bandits. But over an extended period of angst in Bengals Nation, extending into February 1985, Collinsworth and Bandits owner John Bassett never fully consummated their deal. Collinsworth wound up playing his full pro football career (through 1988) with the Bengals. In July, offensive coordinator Lindy Infante signed a future deal as head coach of the USFL Jacksonville Bulls, and rather than let him coach in Cincinnati under his '83 contract, the Bengals fired him for breach of contract. On June 2, once highly-touted QB Jack Thompson was traded to the Tampa Bay Bucs for a 1984 first-round draft choice. On July 26, Bengals DE Ross Browner and FB Pete Johnson were among the first four NFL players ever suspended by the NFL for illegal drug activity. They missed all of training camp and Games 1-4 of the regular season. The team lost six of its first seven games, and in Game 6, a Monday night Riverfront Stadium visit by Pittsburgh, Steelers DE Keith Gary inflicted a severe neck sprain on QB Ken Anderson, bringing him down with a visually sickening twist of the face mask. Though Gary would in the end be only fined by the NFL (not suspended), the play proved to be key in raising NFL awareness that QBs were often in vulnerable positions and needed more rules protection. "It's fortunate (the play) was on national television," said Paul Brown. "Maybe now it won't be repeated." Anderson missed the next three games. On Nov. 20 vs. Houston, an obscure rookie drafted in the 10th round made his first NFL start, as an injury replacement. The player was Tim Krumrie, who would take over as full-time starter the next season and become one of the best defensive linemen and most admired players in franchise history. The Bengals rallied to finish 6-3 over their last nine games, and coach Forrest Gregg was under contract through 1984. But on Dec. 24, Gregg resigned with the team's blessing to take the head coaching job in Green Bay, where he had played his way into the Hall of Fame as an offensive tackle. On Dec. 29, the Bengals replaced Gregg with Indiana University head coach Sam Wyche, a former Bengals QB who five years later would join Gregg as the only other Bengal coach to take the team to the Super Bowl. Despite their disappointing season, the Bengals led the NFL in total defense under Gregg and coordinator Hank Bullough, allowing only 270.4 yards per game. The performance stands through 2017 as the club's only No. 1 defensive ranking.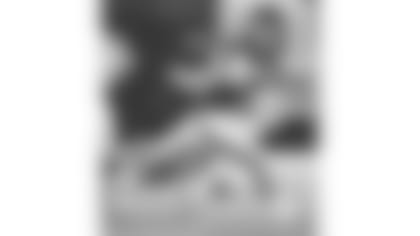 1984
Rookie head coach Sam Wyche took the Bengals on a wild ride that ended just short of a playoff berth. The team rose from an 0-5 start to finish 8-8, winning its last four. After routing Buffalo 52-21 in a 1 p.m. ET season finale, the Bengals needed the 11-4 L.A. Raiders to win at home over 8-7 Pittsburgh in a 4 p.m. game. That result would have produced a Bengals-Steelers tie for the AFC Central title, and the Bengals would have been declared champions via tiebreaker. But the Steelers dashed Cincinnati's hopes in a 13-7 win over the Raiders, as Wyche and a number of invited media members watched on television at the coach's home. Wyche juggled his quarterbacks all season, due to injuries and/or coaching decisions. Ken Anderson began and finished the year as No. 1, starting nine games, but rookie Boomer Esiason started four and veteran Turk Schonert started three. Esiason made the first of his eventual 123 Bengals starts on Oct. 7 vs. Houston, in a battle of 0-5 teams. Esiason didn't dazzle, passing for 159 yards with no TDs and two INTs, but the Bengals won 13-3, and Esiason would finish 3-1 in his four starts on the year. Prior to the season, it was a big year for Cincinnati in the trade department.
The Bengals entered April holding the No. 1 overall pick in the draft, via their 1983 trade of QB Jack Thompson to Tampa Bay. But with the top prospect, Brigham Young QB Steve Young, having signed with the USFL Los Angeles Express, the Bengals traded the pick on April 5 to New England, gaining the Nos. 16 and 28 spots in round one. The Bengals selected DE Pete Koch of Maryland at No. 16 and G Brian Blados of North Carolina at No. 28. The Patriots used the No. 1 pick on Nebraska WR Irving Fryar. On May 29, the Bengals made arguably the best straight player-for-player trade in franchise history, sending FB Pete Johnson to San Diego for RB James Brooks. Johnson would prove to be on the downside of his career, while Brooks would have a stellar Bengals tenure through 1991. The year 1984 was, and remains through 2017, the second time in club history for the Bengals to have three first-round draft picks (first year was 1977). With their own first-round '84 selection, the Bengals chose LB Ricky Hunley of Arizona, but Hunley became (and remains through 2017) the only Bengals first-rounder never to sign with Cincinnati. Hunley's stalemated contract negotiations set a Bengals record for length, and on Oct. 9, he was traded to Denver for three future selections, two of which brought Cincinnati productive WR Tim McGee (first round 1986) and Pro Bowl S David Fulcher (third round 1986).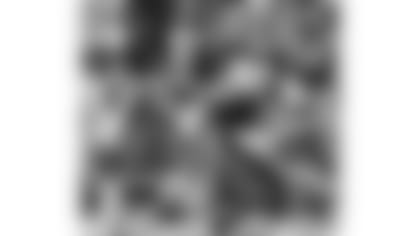 1985
The 7-9 Bengals scored 441 points in Sam Wyche's second season as head coach, a club record at the time. But their 437 points allowed also was a record to that point. Rookie WR Eddie Brown, who had surprisingly been available with the No. 13 pick in the '85 draft, missed the first 18 days of training camp due to contract talks, but he wound up as Associated Press NFL Rookie of the Year after catching 53 passes for 942 yards and eight TDs. Bengals icon Ken Anderson opened the season as the starting QB, but the 15th-year vet was supplanted in Game 3 by second-year pro Boomer Esiason, who went on to pass for 27 TDs and just 12 INTs while posting a 93.2 passer rating. The team rebounded from an 0-3 start to stand 7-7 after a rousing 50-24 win over Dallas, and a playoff berth was clearly within range in an AFC Central Division race in which no team was able to dominate. But in Game 15, the Bengals lost 27-24 at Washington after leading 24-7, and their only hope for the playoffs entering the final weekend was via tiebreaker in a possible three-way deadlock with Pittsburgh and Cleveland. The day before their season finale at New England, they were eliminated — and Cleveland became division champion — when Pittsburgh lost a Saturday game to the N.Y. Giants. Prior to and during the season, the team had a number of high-profile personnel issues. Star WR Cris Collinsworth, who had stunned Cincinnati fans in 1983 by signing a "future contract" with the United States Football League's Tampa Bay Bandits, was to join the Bandits for their 1985 spring season. But after a soap-opera series of "will he go or will he stay?" events, Collinsworth re-signed with Cincinnati on Feb. 27. WR Isaac Curtis, a premier Bengal for 12 years, was released in July and shortly thereafter announced his retirement from pro football. DE Ross Browner went to Houston of the USFL in the spring, but he re-signed with Cincinnati in late August. TE Dan Ross, another ex-Bengal who had gone to the USFL, was re-acquired by Cincinnati in late August but was traded to Seattle in October.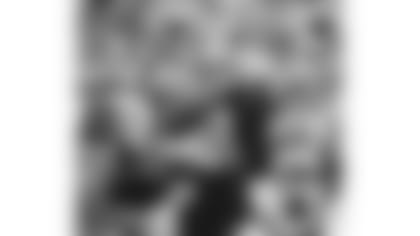 1986
The '86 team was the second Bengals club, and the last one through 2017, to win 10 or more games and not make the playoffs. They lost their chance for a division title when they were bombed 34-3 by eventual champ Cleveland in Game 15 at Riverfront Stadium, but they stayed alive for a Wild Card berth to the very end. After swamping the N.Y. Jets 52-21 on the season's final Sunday, they were set to qualify with a Miami win over visiting New England on Monday night. But as many Bengals players gathered to watch at a popular Cincinnati night spot, the Patriots won 34-27, taking the AFC East title by a game over the Jets and eliminating Cincinnati from postseason. The 10-6 Jets and 10-6 Chiefs took the Wild Card spots over the Bengals via tiebreaker, with better records against AFC foes. In his first full season as Bengals starting QB, Boomer Esiason passed for a then-club-record 3959 yards, and RB James Brooks posted a club record that still stands through 2017 for yards from scrimmage (1773, on 1087 rushing and 686 receiving). LB Reggie Williams won the prestigious NFL Man of the Year award, for his combined football and community efforts. In late July, the NFL completed successful defense of a multi-million-dollar antitrust suit filed by the United States Football League. The courts ruled technically in favor of the USFL, but awarded only a token $1 in damages. "(The suit) could have been catastrophic to the NFL," Bengals assistant GM Mike Brown told reporters. "We are glad to see it end in what we consider a complete victory." In '86, the NFL began the regular use of instant replay officiating and stepped up its drug-testing program, two measures that were supported by the Bengals. After a year of instant replay, however, the Bengals would join a minority of teams that unsuccessfully opposed its continuation.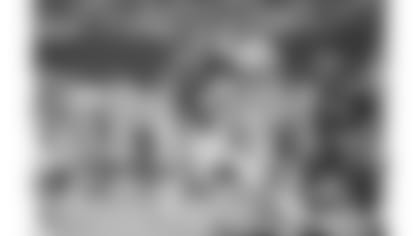 1987
The Bengals entered the season with big plans, after finishing 10-6 in 1986, but their aspirations were to be dashed. They started 1-1, but the loss was an exceedingly painful one, as Cincinnati lost to San Francisco despite having a lead and the ball with :06 to play. After that loss, the NFL players' union went on strike. Games scheduled for Week 3 were canceled, and the next three games were played primarily by replacement players. Cincinnati went 1-2 in the three "replacement games." The replacement-player strategy led to picketing by Bengals veterans outside the team's practice facility, but replacement ball was effective in breaking the strike. A total of 85 NFL veterans crossed picket lines to play in the first replacement games, and though the Bengals were a stronger union team than many, LB Reggie Williams was among the 85. The flow increased after the first replacement weekend, though the Bengals had only one additional defection from the strike ranks, DE Eddie Edwards. But veterans agreed league-wide to return for Game 6 and beyond, without a settlement to their labor issues. The "real Bengals," however, could not get it back together again, posting a 2-8 record after their return, for a 4-11 overall team finish. The season ended with widespread speculation that fourth-year head coach Sam Wyche would be replaced, but Bengals general manager Paul Brown announced Dec. 30 that the club would honor the final year of Wyche's five-year contract. Brown termed the 1987 season "an aberration" for which Wyche should not take the brunt of blame, and looking ahead to 1988, Brown told media, "We have a team with talent, and yours truly does not consider this to be a rebuilding year." Brown and Wyche, of course, were to be vindicated as the Bengals would go on on to win the 1988 AFC Championship. One bright spot from '87 was the first Pro Bowl berth for NT Tim Krumrie, the 10th-round '83 draft choice who had already earned status as a key player and fan favorite. Prior to the '87 campaign, Bengals Nation saw the end of an era, as QB Ken Anderson announced his retirement on June 2. The 1986 season had been Anderson's 16th as a Bengal, a term that stands through 2017 as the longest in franchise history. Anderson had participated in the team's spring minicamp, but he changed his mind about a 17th season following a late May exam that showed reduced strength in his right (throwing) shoulder. "The doc told me, 'You're starting to wear out a little bit,' " Anderson said, "and there is life after football. I want to make sure that I can continue to play golf and otherwise enjoy that life."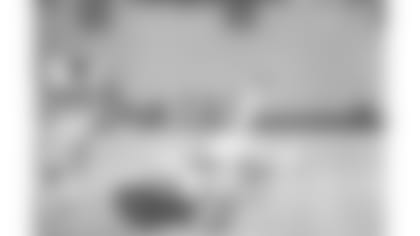 1988
Snubbed on the NFL's prime-time TV schedule after a 4-11 season, the Bengals staged one of the biggest turnarounds in NFL history, posting a 12-4 record. They clinched the AFC home field advantage for the playoffs, and they won games at Riverfront Stadium over Seattle and Buffalo before losing a dramatic Super Bowl XXIII by 20-16 to San Francisco at Joe Robbie Stadium in Miami. In the Super Bowl, the Bengals took a 16-13 lead on a 40-yard Jim Breech FG with 3:20 remaining, but the 49ers drove 92 yards in 11 plays to seize victory with 0:34 to play, on a 10-yard pass from Joe Montana to John Taylor. The Bengals suffered two dramatic player losses for the Super Bowl, as troubled FB Stanley Wilson missed the Sunday game due to a Saturday night drug relapse, and Pro Bowl NT Tim Krumrie suffered a broken leg early in the first quarter, with TV cameras catching the fracture in grim detail. NFL Commissioner Pete Rozelle called Super Bowl XXIII the most exciting to that point in history of the game, which had recently suffered from very lopsided results. (The five previous winners had an average victory margin of 27.6 points). Nine Bengals were selected for the Pro Bowl, a club record that still stands through 2017. FB Ickey Woods did not make the Pro Bowl, but in his only full season of a career later derailed by injuries, he rushed for 1066 yards and a club-record 15 rushing TDs. His "Ickey Shuffle" dance became an iconic TD celebration nationally and would bring him widespread notice for many years, despite the brevity of his playing career. Sam Wyche, whose continued status as head coach was questioned by many entering the season, was named NFL Coach of the Year by the Pro Football Writers Association. But the more prestigious coaching award, from Associated Press, went to Mike Ditka of Chicago, whose team lost 28-3 in the NFC Championship game. Cincinnati's two playoff wins were fraught with high-level controversy over Wyche's hurry-up "no huddle" offense. In the Divisional game, Seattle players transparently feigned injuries to buy time for situational defensive substitutions, and that flap, raised to a higher level by comments from Buffalo coach Marv Levy, led the NFL to ban the no-huddle for the AFC Championship game against the Bills. But the Bengals dispatched Buffalo 21-10 without their full bag of tricks, and the NFL later admitted its ban was a mistake. The Bengals were allowed to use the no-huddle in the Super Bowl. In developments prior to the season, the Ben-Gals cheerleading squad was reinstated after a year's absence — "We heard from the fans that they wanted them back," said assistant general manager Mike Brown — and LB Reggie Williams on June 16 became the first (and still only) Bengal to serve on Cincinnati City Council, appointed by the Charter Party to a seat from which Charterite Arn Bortz had retired. In January of '88, Williams had received the "Sportsman of the Year" award from Sports Illustrated, and he was presented the award by President Reagan in a ceremony at the White House.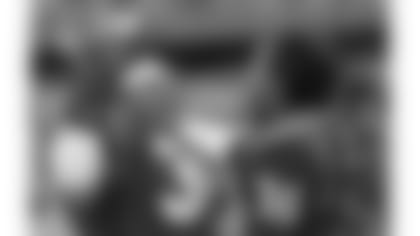 1989
The defending AFC champions showed the ability to be among the NFL's most powerful teams, winning games by scores of 41-10, 56-23, 42-7 and 61-7. But injuries and inconsistencies defined the season, and Cincinnati finished 8-8 and out of the playoffs despite outscoring foes by 404-285. The plus-119 point differential stands through 2017 as the biggest plus in NFL history by a team without a winning record. The Bengals had a chance to claim a Wild Card berth in the final game of the league's regular season, a Monday night (Christmas night) match in Minnesota. But the Vikings, needing a win to clinch the NFL Central title, prevailed by 29-21. The Bengals started 4-1 but lost four of their next five. Colorful and controversial head coach Sam Wyche helped keep fans' emotions high as he sparred throughout the season with division rivals Cleveland and Houston. Wyche took repeated issue with rowdy crowd behavior in Cleveland Stadium's "Dawg Pound," and when Bengals fans threw snowballs on the field during a Dec. 10 home game vs. Seattle, Wyche grabbed a public address microphone and scolded the crowd, saying "You don't live in Cleveland, you live in Cincinnati." The next week, in the highest-drama moment of Wyche's long feud with Houston coach Jerry Glanville, Wyche eschewed running out the clock in the final minute despite holding a 58-7 lead over the Oilers. He called for a FG and got a 61-7 conquest, then blasted Glanville as a "phony" in his post-game news conference. Prior to the season, iconic Bengals WR Cris Collinsworth was released in final cuts. On Sept. 17 vs. Pittsburgh, 1988 rookie sensation Ickey Woods suffered a knee injury that would play a big part in short circuiting his career. Woods would play only two more partial seasons (1990 and '91). On May 11, the long-troubled saga of Bengals FB Stanley Wilson ended when Wilson was permanently barred from the NFL by Commissioner Pete Rozelle. NFL fans had been shocked in March when Rozelle announced his impending retirement. Rozelle, noted often as the most successful sports commissioner in United States history, had been boosted into the job in 1960 as an unknown compromise candidate supported by the Bengals' Paul Brown. Rozelle was replaced by Paul Tagliabue on Oct. 26. The '89 draft stands through 2017 as the only one in which Cincinnati did not exercise a first-round choice. Slated originally to have the next-to-last selection in round one, the Bengals traded down with Atlanta and made RB Eric Ball their first selection, with the seventh pick of Round 2. LB Reggie Williams retired with the end of the season, his 14th as a Bengal. In November, Williams was elected to Cincinnati City Council, after having already served five months as an appointed replacement to fill a Charter Party vacancy.