The Who Dey Nation has become a driving force in this season's Bengals Picks and Ultimate Bengals games.
Joe Burrow and company have been scoring for fun in Ultimate Bengals – a free-to-play fantasy football game where pack openings meets fantasy.
Meanwhile, the Cincinnati faithful have been throwing down their predictions in the free-to-play Bengals Picks game – in hope of landing some big prizes.
There are still weekly contests to get involved with this season, with Who Dey-themed prizes on offer for both the Conference Championship and the Super Bowl!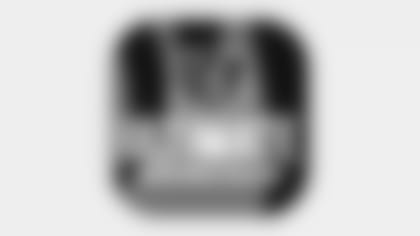 Ultimate Bengals
Players select their weekly lineups from personal rosters using cards acquired from in-game digital packs. As players and teams score on the field, Ultimate Bengals players climb the fanbase leaderboard.
LEADING THE CHASE
The Cincinnati offense has been an unstoppable unit in Ultimate Bengals this year, with at least one card making it into the top 10 highest scorers in their respective positions.
Joe Burrow (QB #7, 141 Points), Joe Mixon (RB #4, 134 Points), Ja'Marr Chase (WR #3, 156 Points), C.J. Uzomah (TE #6, 91 points) and the Bengals Team Card (#7, 133 Points) have all been prominent in the scoring this year.
Both Mixon and the Bengals Team Card made it into the UltimateFan Team Of The Week last time out after the memorable victory over the Titans, so it could be worth utilizing them against the Chiefs this week!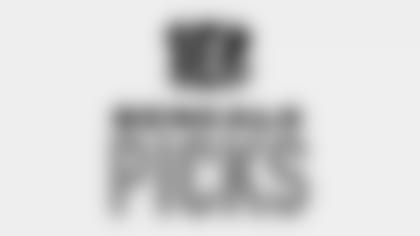 Bengals Picks, presented by OHIO Lottery
Play Bengals Picks every week for a chance to win prizes. Predict individual and team outcomes and compete against other Bengals fans for a chance to take home the prize, and the bragging rights!
PICK SIX (OR TEN)
The Bengals Picks game has been a major success among the Who Dey fanbase, with over 8,000 players putting their NFL knowledge to the test so far this season.
Users are tasked with answering 10 questions for the upcoming Bengals game, predicting individual and team outcomes in attempt to top the leaderboard and take home the prize!
The next pick'em contest is now live – with a new set of questions available on the upcoming AFC Championship game against the Chiefs.
WHO DEY THINK GONNA WIN THEM PRIZES?
Bengals fans have been raking in the prizes in the new free-to-play formats, with plenty of tickets and merchandise being snapped up in the weekly contests.
Players have bagged some top-notch prizes, including signed Tee Higgins & Sam Hubbard jerseys, signed Joe Mixon & Sam Hubbard helmets, game tickets, hospitality suite tickets and gift cards.
There are still plenty of prizes up for grabs this season!
Download Ultimate Bengals, open your starter pack and lock in your lineup.
Visit Bengals Picks and make your selections ahead of the Chiefs game.