A rather remarkable day in this New Dey under head coach Zac Taylor in which absolutely nothing happened Monday on the practice fields at Paul Brown Stadium during Day Three of training camp.
First, Taylor apologized for delivering what he called false news and when was the last time you heard that no matter the century? He had said after Sunday's practice that he'd have more news on A.J. Green's left ankle on Monday, but he didn't because they're checking with doctors to find out if he needs surgery for his torn ligaments or if he can rehab them back without undergoing the knife.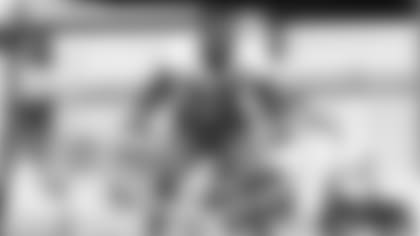 "It'll be tomorrow, OK. Hopefully I won't be telling you it's the next day," Taylor said. "We just want some clarification from another doctor and then we'll be good to go. Apologize for giving y'all false news yesterday, but I expect to have better news tomorrow."
The best news would be no surgery but, Taylor is right, any news would be nice. All he could talk about on Green Monday was comparing the scooter ferrying him around the locker room to the one that linebackers coach Tem Lukabu uses while recovering from knee surgery for a torn patella tendon.
"Him and Tem Lukabu have the same cart distributor, I'm assuming," Taylor said.
Taylor spoke at the end of practice, to use the term loosely. In preparing for full-pad, full-go workouts on Tuesday and Wednesday, Taylor unveiled on Monday a "Maintenance Day." They did go through red zone exhaustively, had some team drills and very little 7-on-7 work, all at "jog-through," speed, is the way safety Shawn Williams described it.
Now, former Bengals head coach Marvin Lewis gets a bad rap when it comes to his grinder reputation. Back in the day he did pound it out in training camp, but in the last few years he evolved and last season, according to a league presentation that was discussed internally at PBS, the Bengals were one of the five healthiest teams going into the regular season.
But no one quite remembers on Day Three holding what was basically a day-before-the-game jog.
"Have never had it anywhere," said cornerback Dre Kirkpatrick. "It's great. It gives guys the chance to re-fuel their bodies and the other side of that is you're going to get the best out of guys. Guys are going to want to work for you, guys are going to want to prepare. Guys are going to want to give it all. They know we get a day to preserve our bodies. That means everybody can go out and practice."
Taylor, coming from Rams head coach Sean McVay's school of sports science, agrees that you just wouldn't see a Day Three like this in an NFL training camp ten, even five years ago.
"The data that we have and looking over the history of the teams we've been associated with," Taylor said, "(is) we feel this is the best plan to keep our guys healthy so that we can see them compete in a pre-season game and ultimately be on the field Week One against Seattle healthy."
It all is leading up to the first two days of full pads. The scrimmaging is live except they won't allow defenders to take ball carriers to the ground. Then they'll have Thursday off before going through it all again starting Friday.
"We want to wrap them up, thump them and we want the guys to be physical up front," said Taylor of his message. "You've got a day to get your bodies back because the next two days we're going to ask a lot out of you."
Kirkpatrick says the practice was pretty much tailored to the mental part of it.
"It was a slow pace with a lot of mental stuff going on," Kirkpatrick said. "That made us process the info and focus it. We were very focused today. It's a chance for everybody to get their body right."
Which makes it tough to hand out the Bengals.com Player of the Day and Play of the Day accolades. But we did anyway.
Back-up quarterback Jeff Driskel, the guy safety Shawn Williams heard say jokingly late in practice that he was working on 100 percent completions in the glorified walk-through.
Williams' line fired back to Driskel that it was punter Kevin Huber's same camp completion percentage on his throws off fake field goals
Bengals radio analyst Dave Lapham, believed to be the only man in team history to play at least one snap at all five offensive line positions in the same game, on offensive lineman Trey Hopkins' versatility:
"He could play all five. I could see that. Look, this guy is smart. He's a savant-type. Some players are smart, but they can't translate it to football. He can. He's smart of the field and definitely on it."
With apologies to first-year assistant offensive line coach Ben Martin, who also used the term "savant," to describe Hopkins. But Lapham pulls rank via seniority.
SLANTS AND SCREENS: As advertised, offensive line coach Jim Turner is going with a rotation at left guard. The first two days it was veteran John Jerry with 101 starts in the league. On Monday it was Christian Westerman and his two starts …
Trying to get a timeline on wide receiver John Ross's hamstring has been just as hard as trying to get a handle on Green's ankle. But Taylor cleared that up, too, Monday when he called him "day-to-day."
"He's got his hamstring. When we feel like he's cleared to get on the field, we'll do that," Taylor said. "But in the meantime, we don't want to put him out there too soon and risk losing him for a couple of weeks. Right now, we just take it day-to-day with John." …
A day after incumbent Randy Bullock appeared to drill all his field-goal tries, free-agent Tristan Vizcaino missed three out of five, all wide right.