The pads come on Tuesday and Wednesday for the first time in the Zac Taylor Era and so the joust to start at left guard officially begins.
Offensive line coach Jim Turner's rotation is already spinning. During the first two days of training camp, massive veteran John Jerry and his 101 NFL starts manned left guard. Then on Monday came young bull Christian Westerman and his two NFL starts. Turner also vows work for Trey Hopkins, who started games at all three interior spots last season, as well as 21-year-old Michael Jordan, a promising fourth-rounder from Ohio State and youngest player on the team. And Turner says once Alex Redmond (shoulder) and his 15 starts at right guard last year are healthy, he'll get a shot too.
If it sounds like they have a representative from all corners of the pro football landscape for the competition, they do. But if the future of this line lies in in the leadership of center Billy Price (who'll be back any day) and the talent of rookie left tackle Jonah Williams (out for the year but on the field watching), then the most important lineman right now is Hopkins. Name the guy that could pull "a Lap," and play every line position in a game, it is Hopkins.
Now that Andre Smith is in here and can back them up at both tackles, Hopkins is the one guy they can't lose. Let Bengals radio analyst Dave Lapham, the most versatile offensive lineman in team history, tell you why.
"You need a guy that can play more than two spots," Lapham says. "Really, you need a guy that can play all of them. And Trey is that guy. He allows you to dress only seven (linemen) on game day. That's a big impact for everybody. Look what it does for (special teams coordinator) Darrin Simmons and it lets you dress somebody else on offense. Huge."
Hopkins, a fourth-year man, is an unassuming sort who wouldn't dare to begin to say he's their most valuable lineman. But his line mates and coaches have high regard for him. How smart is this guy? Lapham and assistant offensive line coach Ben Martin both called him "a savant," in separate conversations Monday an hour apart.
"He could play all five. I could see that," Lapham says. "Look, this guy is smart. He's a savant-type. Some players are smart, but they can't translate it to football. He can. He's smart of the field and definitely on it."
"The guy's built perfectly for a swingman," Martin says. "His arms are longer than you think. The guy's smart. He's a savant. And not just football. If some random trivia thing comes up, he's all over it."
"The guy's got strong character, great work ethic," Price says. "You ask him for anything and he'll give it to you, plus some. It's something you don't see often in this day and age. He's a man's man. He's got an uncanny ability to make sure everybody is in the right position at the right time. He's the general of the line right now."
And that's coming from the once and future general. Asked if he could play all five, Hopkins gives that unassuming shrug.
"I promise, I'll give you my best shot," he says. "That's what kept me here, being able to move around."
Three years ago, Hopkins thinks, he played the whole camp at either tackle. Two years ago, he came out of camp as the starter at right guard. Last year he backed up everywhere and did everything well enough that the first thing Turner did after Taylor named him line coach was recommend they tender Hopkins a $3 million deal for 2019. He's also versatile outside Paul Brown Stadium. During the offseason he was a substitute math and science teacher for a month at Southwest Ohio Preparatory School, a K-eighth grade charter school in Cincinnati's Mount Airy neighborhood. 
 "Here's what I like about him. He doesn't talk. He just knows. He knows what to do. He knows where to be," Turner says. "He doesn't talk. He listens. He can listen and then turn it into action on the field … Before they can do anything they have to know where they're going. If a guy has lot of check marks under the missed assignment category, he's in trouble. And he never has those. He knows what he's doing. He listens and he's smart and it shows."
The feeling is mutual. Hopkins likes Turner's pragmatic approach, which fits the scheme to his players rather than the other way around.
"If it works, just take it. How do you get the job done? Each player has different talent and different shortcomings," says Hopkins, who can break down the line as well as anyone. "There are certain things guys can do on the line that I can't do.
"(Right tackle) Bobby (Hart) is very quick off the ball. Getting to a point for him might be different than me getting to a spot. (Westerman) and Alex are strong bulls. Billy has natural leverage. Always having great leverage. Very strong, quick-footed guy. Everybody has different talents and I think what Jim does a good job at is letting you know you know how to use things. You've got to know yourself to a great extent to be a good offensive lineman."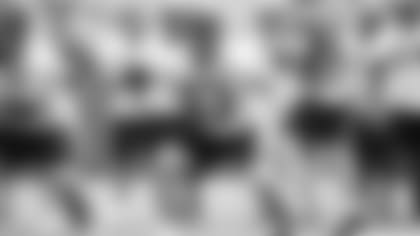 The joust? It looks like Westerman is going to be in there Tuesday as he tries to prove to a third different line coach that he can be in the right spots to unleash his terrific power. Turner has an open mind.
"Westerman just has to let go. He's got to let go. Just play. Just play. Just learn your job and play. I know he's all character," Turner says. "He'll compete for this job."
And Jerry, at age 32, is an old bull not going far. He went from No. 1 to No. 2 Monday, but he'll be around. Remember Turner talking about missed assignments? Jerry didn't miss many making 32 starts at right guard for Turner and the 2012-13 Dolphins.
"I know John. I know what he's going to bring to the table," Turner said. "I know how hard he's going to work. He just has to produce. He's older, his body is older. He's not going to move as well as he did five, six seven years ago. He's got to compensate in other ways. He'll do that."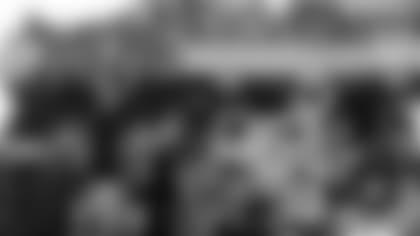 Purchase Bengals Tickets
It's a NEW DEY. Claim your place in The Jungle!
Their Renaissance man will be there. Somewhere. His parents recently visited from Texas and brought up his clarinet so it could join his guitar.
"I think they're trying to move me out," says Hopkins with a laugh, although he's settled on the east side of Cincinnati most of the year. "I only play it as a stress-reliever, really."
Which is funny because these days he's the guy relieving some stress up front.