When Norman Julius Esiason and Chad Ocho Cinco Johnson accepted their spots in the Bengals Ring of Honor Thursday, the franchise quote quotient had to be at an all-time high as the two biggest personalities in club history briefed the media.
The highlights from a reporter's notebook.
Esiason, chief engineer of Bengals head coach Sam Wyche's experimental no-huddle offense that became a 21*st* century NFL staple, knows a pioneer when he sees one and he sees one in his classmate.
"(Johnson's) performance on the field speaks for itself. He was one of the most difficult players to cover, and I think he had the right coach in Marvin Lewis ... Much like I felt that way about Bruce (Coslet) and Sam (Wyche). I'm sure he feels that way about maybe Hue Jackson and Marvin. It was apparent to me that, when he was playing for about five or six years there, he was like right there at the top with Terrell Owens and with Joe Horn and all those guys.
"And then they kind of took it to another level and they did all the celebrations and everything, which were, I think, fun for the fans. I think the fans really enjoyed it. And it's because of that group of wide receivers that we now see, the NFL allowing these players to do their celebration. So much like the no-huddle offense was a trendsetter back in the '80s. I think Chad Johnson was a trendsetter when he played and he basically opened the door for all of these players now to do all of their celebrations on the field after they score a touchdown."
Johnson, who Zoomed with the Cincinnati media from Long Ash Cigars in Tampa, Fla., is known to light up. But as he looked around ("I'm the only one here") he said this was very much a victory cigar because the Ring "means everything to me," and has a special ranking in his career:
"At the very top, very top. Cincinnati, the organization, the fans, they embrace me. Me, my true, authentic, organic self. They didn't want me to change. They didn't try to conform me to be someone that I wasn't. They allowed me to be myself. That to me is what means the most. It's why I was inducted into the Ring of Honor. I was able to be myself and entertain the fans throughout the years. This is really, really dope. A really good feeling."
Johnson revealed there was one celebration he never got to do:
"It might have been 2005. The last game we played in Kansas City, in Arrowhead … Remember the easy button from the Staples commercial where you push the button and it says, 'That was easy?' I remember I put the easy button in the north and south end zones under the goalposts. And I wasn't able to score that game … If I was able to score, I was going to grab the easy button and run to Carson (Palmer) and just have him press it. The only one I wasn't able to do."
Esiason, 62, and Johnson, 45, have a few years between them. But they have how dearly they hold their Bengals coaches in common.
** Besides Wyche, Esiason paid homage to Bruce Coslet, his first offensive coordinator and his head coach with the Bengals and the Jets. With Coslet as either an assistant or head coach, Esiason had the four best passer ratings of his career, including the NFL MVP 97.4 in 1988 with the Bengals. His career high of 106.9 came in his last five starts of his career in 1997 with Coslet as Bengals head coach and Bengals all-time passing leader Ken Anderson, the man he replaced in 1985, as offensive coordinator:**
"Bruce Coslet was always the hammer. People didn't see that. He was the offensive coordinator when I got there. He was always the one who told me to keep my elbow up, watch the footwork. And Sam would work on my footwork and all that other stuff, but he still had to be the head coach to everybody else. Bruce was the tough guy for me, and it's one of the reasons why when I did ask the Bengals to trade me after the '92 season, I wanted to reunite with Bruce in New York because I knew his offense and he knew me as a player.
"And then later on in my career, when I came back to Cincinnati and he was the head coach, Kenny Anderson was the offensive coordinator and was the quarterback coach. And I cannot go without saying if it weren't for Kenny and Turk (Schonert) when I first got into Cincinnati, I don't necessarily know that I would have known how to become a professional football player. I watched how they studied, I watched how they practiced, and I spent a lot of time watching Kenny drink Coors Light. So a lot of that stuff wore off on me. And I have to tell you, it was some of the greatest moments of my life being around those guys, especially when I came back."
Johnson even named current Bengals head coach Zac Taylor, although his last Bengals snap came nine years before Taylor got the job:
"Listen, I'm going to start with (head coach) Dick LeBeau and (wide receiver coaches Steve) Mooshagian. Alex Wood, Mike Sheppard. (Head coach) Marvin Lewis, obviously. (Offensive coordinator) Bob Bratkowski. Most definitely. And (wide receivers coach) Hue Jackson. Hue Jackson has been huge in my development, not just as a player, but as a man being a father figure for me. Him and Marvin even still to this day, are in my life in such a way where it's almost like guidance. To make sure I do things right. So they've been tremendous to me.
"Obviously, Zac Taylor, with me not being part of that team, but Zac has always had open arms in always being welcoming when I've come. Even though I'm not playing, it still feels like I'm part of the Bengals organization. Mr. (Mike) Brown, Troy, Katie, Elizabeth (Blackburn). They've always embraced me as I do them from afar. It's been dope. It's why I praise the organization every chance I get."
Esiason was reminded that he gave future Bengals quarterback Joe Burrow a Bengals helmet on the NFL Today set the day after he won the Heisman Trophy. He reminded everyone he also did it for Carson Palmer 17 years before:
"If there's one thing I do know, Mike Brown knows quarterbacks, he really does. And when you think about the stable of quarterbacks that the Bengals had, the stability at quarterback that the Bengals have had for most of their existence, that tells you that Mike knows exactly what a quarterback needs to look like, how that quarterback needs to act, and how he can get the best out of that player. Joe Burrow is a can't-miss prospect. We knew coming out of LSU he was going to be a superstar. I have to say that he has exceeded every expectation that I had for him coming into the league."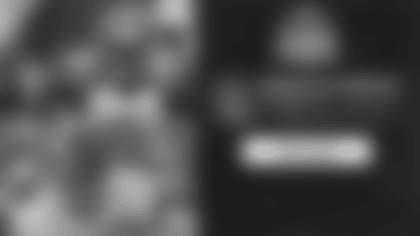 Bengals Booth Podcast: Applause
It's the "Applause" edition of the Bengals Booth Podcast as broadcaster Dan Hoard talks to the two legends selected by season ticket holders this year to join the Bengals Ring of Honor – Boomer Esiason and Chad Johnson.
Esiason also candidly observed the Burrow Bengals throw it better than his Bengals, but there are common strands:
"It's similar. I think that they throw the ball a lot better than we did. I mean, early in the season we threw the ball really, really well in '88 and we were throwing the ball down the field with Timmy McGee and Rodney Holman and Cris Collinsworth and Eddie Brown. Ira Hillary. We had a great stable of running backs with James Brooks and Ickey Woods and Stanford Jennings. We really had great players and most of all, we had the biggest offensive line in football.
"I'll never forget the second game in the '88 season at Philadelphia. That was a real test because they had the best defensive line in football. And our offensive line gave me all the time I needed. And we had so many big plays in that game. And then our running game took over late in the year. So I don't see that as the case with the Bengals here. This is a pass-first team. This is (an) aggressive head coach with Zac Taylor. They trust their quarterback to make the decisions at the line of scrimmage. Such synchronicity with his wide receivers. Whether it's Ja'Marr or Tee or any of the other players that he is playing with now, It shows you that Joe Mixon wanted to be a part of a winner by taking less money to stay there. And I think that speaks volumes to who this offense is, who the coach is and, ultimately, they know that they have a winning quarterback."
The two ringmasters also weighed in on the Burrow-Patrick Mahomes battle with Johnson also embracing the work of Joe Cool:
"The debate always gets settled on the field and at some point it will even out where Joe will have a Super Bowl or two and that's just what's going to happen.
"His second year, coming in off the injury and getting us to the chip. You know how difficult that is to do in such a short amount of time with no true experience at the highest level to be able to do something like that? And then do it with no type of stress. To be able to play the quarterback position in such a calm manner at such an early stage of your career, it's like he's been here before, almost in a sense. He's special. There's not very many quarterbacks like that in the NFL. There's a handful of them that will have you in contention year in and year out. And he's one of those. "
Esiason knows you have to knock out the champ:
"I know people say that he's the second-best quarterback in the league. I think he's pressing Patrick Mahomes for that title. But until you knock the best off and you win a Super Bowl, I guess you necessarily can't claim that. But that's not who Joe is. Joe is, I would say a humble player, but also a very fierce competitive player, which is why his teammates, I think, really do respect him."
Asked who the best receiver in the league is, Johnson had a spot for the Bengals' Ja'Marr Chase:
"1-A Davante Adams, 1-B, Ja'Marr Chase and Justin Jefferson. It is very hard to determine when you say the best. And obviously I put Davante Adams first because there's consistency over the years. Even leaving Green Bay and going to a new organization and still maintaining that production. But up next, when Davante is done, It's Ja'Marr Chase and Justin Jefferson. Not even close."
Johnson was traded to the Patriots after the 2010 season, but his career in New England lasted just one season. But it was long enough for this inspection:
"It was good. Obviously, it was different from the Bengals at the time, two different regimes, two different teams the way they're run. There's a thing called the Patriot Way. It doesn't have to be explained to you from the outside looking in. You hear it all the time, but you don't understand what it is unless you're in the atmosphere. I've never been to the Army ... but if I was making an example of what it would be like, being a part of that organization is about as close to what it's like to be in the military as far as discipline, doing everything right the first time ... the way everything was run there and then obviously having that special piece in Tom Brady made everything that much easier with the genius mind that is Bill Belichick."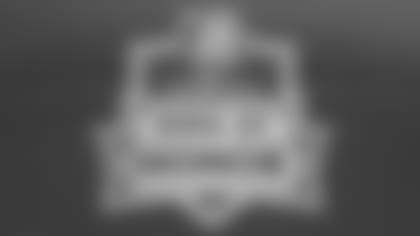 Ring of Honor
The official source of Bengals Ring of Honor nominees, inductees, and more.
Johnson expounded on the relationship he has with those young Bengals receivers, keeping in mind Chase was born the year before Johnson was drafted:
"The relationship has been great. I'm sure they're sick of me texting. I'm sure they're sick of me face-timing at all times of night. I bother them for no reason. It's like all of you have kids and whenever you get your kids' phones and your kids just call you for no reason. That's the problem I have with them. I hit them randomly just for no reason and just being able to watch them, man, and me not being too far removed from the game, and it's a joy to just watch them play. They interact, I talk with them, challenge them, feeling like I can cover them still to this day. It's just really dope."
When Paul Brown died, Esiason wrote "PB," on his helmet. The former NFLPA rep is thrilled where his heirs have taken the Bengals. He was introduced Thursday by senior manager for digital strategy Caroline Blackburn, executing the Ring of Honor concept begun two years ago by her sister, director of strategy and engagement Elizabeth Blackburn:
"The great grand-daughters of the great Paul Brown are right in the mix and their mom has taught them well. They're going to be great stewards of this franchise moving forward for many, many, many years to come, much like Katie (Blackburn) has done and the power she wields within the NFL, being one of the first women to wield that much power is really amazing. That's cutting edge.
They've morphed into the century now of the NFL … when Joe gets his new contract, it's going to be earth- shattering for a lot of people to see. And this is a small market team. This is a family that doesn't have any other outside businesses other than the team. It was amazing when Paycor finally became the title sponsor of the stadium, and I don't know if they had to do that financially, because , ultimately, they're going to have to pay a lot of these great players, but the league has grown so much over the last 20 years.
And whether you like the commissioner or you don't like the commissioner, he has done well by a lot of these owners in terms of stadiums, in terms of revenue, moving the draft around, the Super Bowl popularity, the television popularity, the radio popularity, fantasy football. Now, of course, gambling's involved. So it is it has grown significantly and the Bengals have grown with them."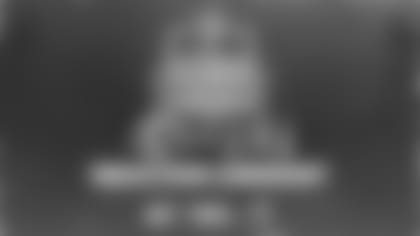 Ring of Honor Induction Ceremony
The 2023 Class will be inducted at halftime of the Rams-Bengals Week 3 game at Paycor Stadium. Get tickets now!