FOR IMMEDIATE RELEASE; WED., SEPT. 16, 2015
FROM CINCINNATI BENGALS PUBLIC RELATIONS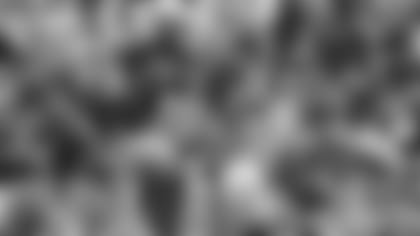 BENGALS' NEW TICKET "FLEX-PACK" MAKES
HIGH-PROFILE GAMES MORE EASILY AVAILABLE
*           The Bengals today begin offering a new two-game Ticket Pack, which includes another chance outside of season tickets for fans to obtain seats for the Oct. 11 Seattle and Dec. 13 Pittsburgh games.*
The team's "Flex Pack" allows fans to create their own two-game packages, and purchasers will gain priority over the general public for the possible availability of 2015 season home playoff game tickets.
Fans may choose one game from among Seattle, Pittsburgh or Nov. 5 (Thursday night) vs. Cleveland, and they may match their choice with a second game from among Sept. 20 vs. San Diego (this week's home opener), Oct. 4 vs. Kansas City, Nov. 16 (Monday night) vs. Houston, Nov. 29 vs. St. Louis and Jan. 3 vs. Baltimore.
*Seats are available on all three levels of Paul Brown Stadium, *
Full season tickets are also still available, and single-game tickets are now available for all games except Seattle and Pittsburgh.
Seattle, the defending NFC champion and 2013 Super Bowl champion, is scheduled to face the Bengals in a 1 p.m. game on Sunday, Oct. 11. Pittsburgh, which edged the Bengals by a half-game for the AFC North Division title last season, is slated for a 1 p.m. visit on Sun., Dec. 13.
Fans can purchase all available tickets and packages by calling the Bengals Ticket Hotline at 866-621-TDTD (8383), or online through Bengals.com. The Ticket Hotline is staffed from 9 a.m. until 7 p.m. Mondays through Thursdays and from 9 a.m. until 5 p.m. on Fridays. Purchases can be made at any time through Bengals.com.