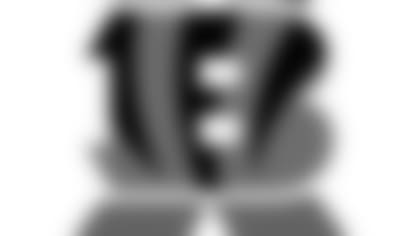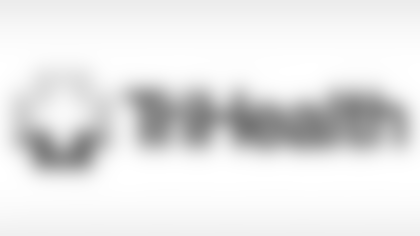 As the NFL works to raise breast cancer awareness through its "A Crucial Catch" platform, the Bengals and their healthcare partners, TriHealth and Mercy Health, are collaborating locally.
This Sunday's game against the Miami Dolphins will be "Breast Cancer Awareness Day" at Paul Brown Stadium. Fans will see players wearing pink on the field, women from Zeta Tau Alpha handing out pink ribbons at all gates, Marvin Lewis awarding his Pink Football award and a number of other Breast Cancer Awareness activities.
This game provides a great platform to take initiative outside of Paul Brown Stadium, and that is exactly what TriHealth, Mercy Health and the Bengals will be doing. In conjunction with NFL Charities, The Bengals have pledged a $5000 grant to each partner's foundation that will enable them to provide mammograms to women in the Cincinnati community who may not otherwise have access to such services.
"The NFL's platform provides a great opportunity to work with local partners to positively impact our community," said Katie Blackburn, Bengals executive vice president. "The programs which two of our healthcare partners have created will generate an increased awareness with our fans throughout the city."
Through this grant, TriHealth will establish a fund that enables mobile mammography events in neighborhoods served by TriHealth Parish Nurses. TriHealth Parish Nurses are registered nurses who work in multiple underserved neighborhoods, providing health screenings and education, assisting in management of chronic illnesses, and linking clients to community support services.
"We are grateful to the National Football League and the Cincinnati Bengals for their generous gift to our Parish Nurse program," said Anjie Britton, TriHealth's Executive Director, Marketing Services. "The commitment made by the NFL and the Bengals to help women in our community overcome a crisis in their lives is appreciated by those who help them and, most importantly, by those who benefit from our services."
Mercy Health will use the grant to provide free digital screening mammograms to low-income and medically underserved women in the Greater Cincinnati area. Ability to pay continues to be a barrier to women seeking screening, diagnosis and treatment, and this funding will allow Mercy Health to remove this barrier for many women in need.
"Mercy Health's wish for the community is to be well, and digital mammography screenings are one tool that can make that wish come true," said Kristen H. Wevers, Vice President, Mercy Health Foundation. "We are grateful for this generous grant and the opportunity to partner with the Bengals in the communities we serve. This grant supports our mission and ensures that more women in Greater Cincinnati have access to potentially life-saving mammograms, regardless of their ability to pay."