Bengals fans will have a new food lineup to choose from at games this season. Other enhancements include a new retail store, stadium graphics and walk-through metal detectors at all entrances.
            Aramark, the Bengals food service provider, will introduce several new food options at Bengals games, including specialty burgers, hot dogs and tator tots, Who Dey melts grilled cheeses, honey mustard beer cheese dip and brunch all day.
Concession prices for existing items will remain the same as last season.
Spicy Bavarian Burger: Fresh, one third pound burger, topped with sliced ham, American cheese and Sriracha mustard, on a pretzel bun
French Onion Burger: Fresh, one third pound burger, topped with caramelized onions & mushrooms and Swiss cheese
Triple B Dog: Eisenberg all beef hot dog, topped with baked beans, bacon crumbles and BBQ chips
Sonoran Foot Long Hot Dog: Eisenberg all beef foot long hot dog, topped with pinto beans, bacon crumbles, diced onions, diced tomatoes, diced jalapenos, mustard, mayo, salsa verde and ques fresco
Who Dey Melts Grilled Cheeses
Italian Melt: Texas Toast with provolone cheese, salami, pepperoni, capicola and marinara
Turkey Club Melt: Texas Toast with oven roasted turkey, American cheese, bacon and tomato
Loaded Potato Tot: Tater tots loaded with nacho cheese, bacon crumbles, sour cream and green onions
Taco Tot: Tater tots loaded with queso blanco, chorizo crumbles, pico de gallo and jalapenos
Honey Mustard Beer Cheese Dip: Hot craft beer cheese dip with a hint of Dijon honey mustard
Brunchin' Pork Tenderloin Waffle: Enjoy brunch all game long with the #AllDayBrunchin sandwich; Crispy pork tenderloin with smoky bacon, maple and yogurt sauce and baby kale, on a Belgium waffle
A new game day retail store will open on the southwest Plaza Level, near aisle 102, between gates E and A. Unofficially dubbed "Shop 102," this location will feature Men's, Women's and Youth apparel, headwear and accessories.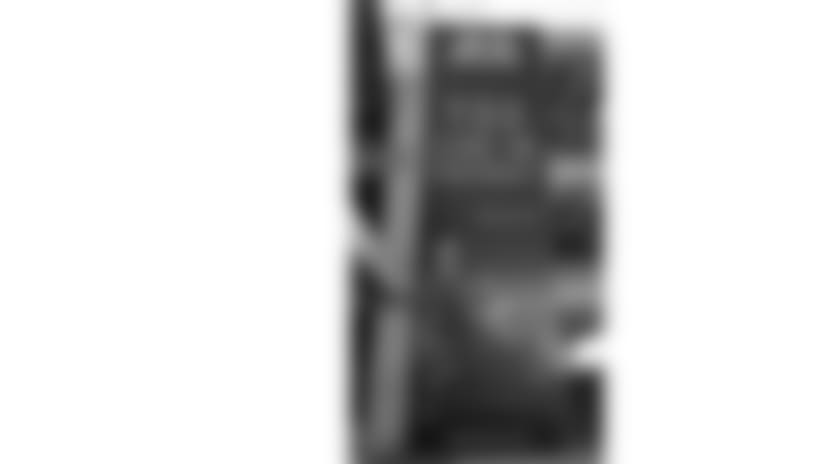 New stadium graphics have been installed to celebrate the Bengals 50th season. The 50th season logo appears on the stadium wall near the entrance to Gate A and on the windows of the East Club Lounge, as well as on the field and scoreboards. Former head coach Sam Wyche's famous quote telling fans "you live in Cincinnati" is featured near Gate B. Fans can do the Ickey Shuffle in front of a graphic near Gate E.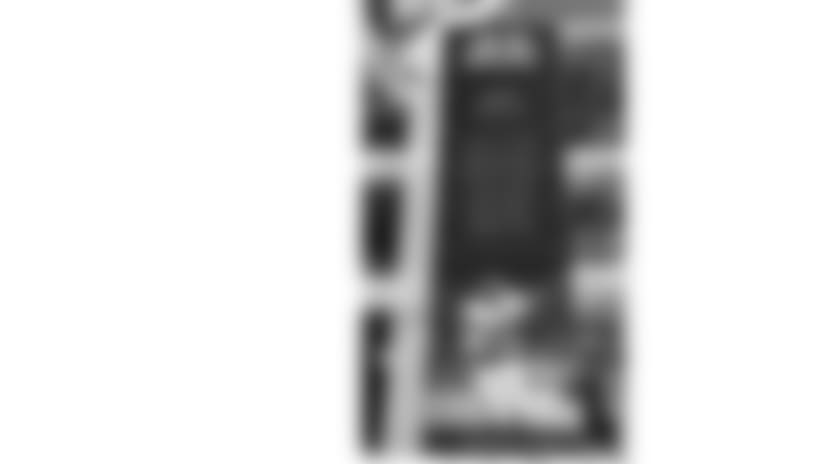 WALK-THROUGH METAL DETECTORS
Walk-through metal detectors have been installed at every entrance to Paul Brown Stadium. These detectors, called magnetometers, are currently the most effective way to enhance safety, while also efficiently welcoming fans into the stadium.
Fans will be asked to remove all large metal objects from their pockets, including cell phones, cameras and keys, before walking through the magnetometers.
The Bengals started using magnetometers at select gates last season as part of an NFL best practice that was phased in over a two-year period.