Listen to the "Knew You Were Waiting" edition of the Bengals Booth Podcast as broadcaster Dan Hoard looks ahead to Thursday night for the start of the 2020 NFL Draft.
Plus interviews with former Bengals Bruce Gradkowski and Boomer Esiason and Hoard's study of quarterbacks drafted No. 1 overall in the Super Bowl era.
Some of the podcast highlights include the following:
1:15 – Podcast begins with LSU quarterback Joe Burrow's rankings according to the draft guide created by Pro Football Focus.
2:30 - Interview with Esiason discussing Cincinnati's quarterback success over the years.
4:57 – Bengals center Billy Price talked about his relationship with Burrow from their time together at Ohio State.
6:04 – Gradkowski talks about Burrow's intangibles from the quarterback position.
10:31 – What Gradkowski looks at first when evaluating quarterbacks in the NFL Draft.
17:15 – Gradkowski discussed his experience with the Bengals and all the positives he experienced in his two seasons with the team.
20:31 – Hoard breaks down all 22 of the quarterbacks who were taken No. 1 overall in the Super Bowl era from Terry Bradshaw to Kyler Murray.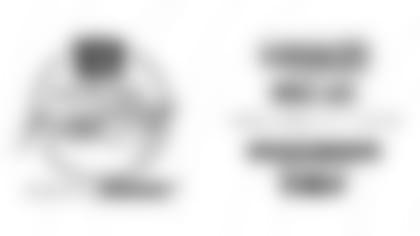 Bengals Pre-Draft Party
The party kicks off Thursday, April 23 at 7:30 p.m. ET and streams live on Bengals.com and all Bengals social media platforms. Fans can also tune-in to Local 12 in Cincinnati, WKEF in Dayton and Fox 56 in Lexington for the 30 minute party leading up to the NFL Draft at 8 p.m.