CINCINNATI (October 27, 2017) – The Andy & Jordan Dalton Foundation played host to more than 500 fans at its first ever Night in the Jungle event at Paul Brown Stadium on Thursday, October 26. The Foundation raised $30,000 through ticket sales, silent and live auctions, and general donations.
"JJ and I wanted to add a family-friendly event to our Fundraiser to allow more people to join our mission," shared Andy Dalton. "It seems like each year we've been blessed in that we can add something new and try different events and programs with our Foundation. We're thrilled to add this to our lineup and meet more fans as they enjoy a casual night on the field with their families."
Attendees enjoyed a unique on-field experience at Paul Brown Stadium with live music, family-fun zone, tailgate-themed dinner and plenty of photo opportunities. The Daltons took time to talk with guests and take photos.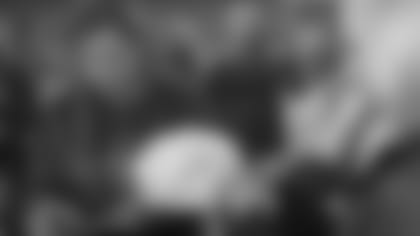 Proceeds from the event will benefit the Foundation's community outreach programs, including the Pass It On Fund, which aims to provide medical equipment and financial relief to families with seriously ill or physically challenged children.
About the Andy & Jordan Dalton Foundation
Founded in 2011, the Andy & Jordan Dalton Foundation seeks to provide opportunities, support and resources, along with life-changing experiences, to seriously ill and physically challenged children and their families. For more information, please visit andydalton.org or visit us on Facebook.