Even 30 years later they are heeding the call that led them to the Super Bowl.
It might have been center Bruce Kozerski pleading to his quarterback over his shoulder to pick out a run from the three plays Boomer Esiason had called at the line. Or over at left guard it could have been Bruce Reimers bellowing to his Hall-of-Fame neighbor as left tackle Anthony Munoz nodded while pawing at the Riverfront Stadium Astroturf. Surely, it was one of the offensive linemen saying it because running backs James Brooks and Ickey Woods were churning real estate like Drees. Truth be told it could have been their bantam of a coach who was the architect of it all saying it, probably in the fourth quarter as the Bengals line strangled another clock to death.
"Five-foot-nothing," says sixth man Brian Blados as they remember pint-sized Jim McNally standing tall hissing through the heat of the turf, "One more time. Run it again."
"One more time," McNally says 30 years later, taking a break from the tape he breaks down for the 2018 Bengals as consultant. "Run it again."
The 1988 Bengals do it one more time Wednesday night when they gather for dinner and storytelling. Then they run it again Thursday night when they take the field during the Paul Brown Stadium opener (8:20 p.m.-Cincinnati's Channel 12) to hear the cheers saluting the 30th anniversary of their Super Bowl stand. No doubt they'll tell tales taller than Munoz and inflate legends bigger than Reimers' beloved cornfields while cheating the pounds and dodging the years like any good reunion.
But one truth they'll gladly acknowledge is one their once and future captain espoused early and often that season. "The heart of this team is the offensive line," said Norman Julius Esiason. He'll probably say it on the video board Thursday night, too. As always, Esiason has a show to do.
"Boomer is being generous," Blados says. "He was the one getting the ball every play and reading the defense."
Brian Blados? Even though he's living just north of Cincinnati, there has been that rare sighting since that day 20 years ago they all went to Canton to see Munoz inducted into the Pro Football Hall of Fame. "He never gets south and I never get north," says Kozerski from Northern Kentucky.
The strong, silent Reimers is the only one of the first six that didn't settle in Cincinnati, choosing to go back home to Humboldt, Iowa, where three years ago his neighbors convinced him to run for county supervisor and now in two months he's running for re-election. "It's more about making sure there is proper drainage for farmers and things like that instead of politics," Reimers says.
You've caught him today hauling corn in one of his trucks he traded in for being a pig farmer with 6,000 head.
"He must be the biggest S.O.B. there," says Max Montoya, the Pro Bowl right guard. "He must be the biggest supervisor in the county."
"I'm four hours from Minnesota, four hours from Kansas City, four hours from Green Bay and six hours from Chicago," Reimers says. "And I don't give a crap about any of them. I have a lot of mixed emotions about the game today. I don't want to get into a big debate about it. I don't agree with a lot of it. But I'm anxiously awaiting to see everyone … I haven't been back since I played. That's almost 30 years … Like Christmas morning."
No question, says McNally, who became an industry giant with that line while coaching 15 seasons and two Super Bowls with the Bengals. They were the best line he ever had. Indeed, if they had stayed together longer than 1988 and 1989, it may have been one of the best lines of all-time. Some say it was anyway.
"I've seen a lot of linemen," Munoz says. "It's like quarterbacks if you win a Super Bowl. I think if we would have won it would be remembered as one of the great lines.
Munoz: "Jimmy called him, "The Eraser,'" Kozerski says. "He'd say, 'OK, we've got 'The Eraser.' What do we do with the other four guys?"
Of those four guys, no one was drafted above the seventh round, cementing McNally's guru hood. The seventh is where Montoya came from in 1979 out of UCLA to become the greatest guard in Bengals history with three Pro Bowls. Reimers and Kozerski came back-to-back out of Iowa State and Holy Cross in the 1984 eighth and ninth rounds, respectively. The next year, Joe Walter, the third Pro Bowler on that line that never got officially recognized, arrived as the second seventh-rounder in 1985 out of Texas Tech. By '88, they were seasoned and schooled in a new way of line play.
Munoz, of course, is the most visible not only as a Hall-of-Famer but also as the NFL's character coach traveling the country running camps for kids. When he's speaking about diversity and leadership, that '88 line has become a solid go to.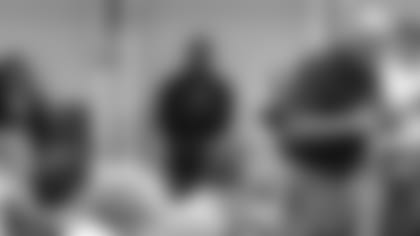 A Hall-of-Famer's one-line scouting reports on that line:
Reimers: "Big, old tough guy from Iowa ... Strong. Never got fazed."
Kozerski: "Versatile. Smart … The brain child through the middle."
Montoya: "Tough, ruthless. But he wasn't ruthless off the field … One of the best guards I ever watched with guys like Randall McDaniel and Joe DeLamielleure."
Walter: "Hard worker. Busted his tail. They drafted Blados in the first round to replace Mike Wilson (at right tackle), but Joe didn't let it happen … Joe was as athletic as any tackle in the league until he got hurt."
Part of their legacy is in the numbers. In '88 and '89 they led the NFL in rushing while allowing Esiason to win the league's '88 passing title. Eight times in '88 they pounded it for more than 200 yards on the ground. The bigger the game, the more they ran. They bulled the big, bad Browns' No. 6 defense for 213 yards. They gashed the famed Jets' Sack Exchange for 206. They shredded the last remnants of the Steel Curtain for 221. The Bills brought their proud No. 3 defense into Riverfront in late November with Defensive Player of the Year candidate Bruce Smith looking to steal home-field advantage and left battered in the wake of 232 yards.
When Munoz renewed the future Hall-of-Fame rivalry with Smith six weeks later in the AFC championship game at Riverfront that had been secured on the ground, they did it one more time and ran it for 175 yards to pave the way to the Super Bowl. Smith was injured and gone before it was over.
"That was the plan. To run it right at (Smith)," Munoz says. "He was so athletic you didn't want him chasing down plays … What better way to take away his pass rush than run it 30, 40 times? … I didn't have a tight end next to me very much but we just lined it up and ran (that day)."
Kozerski can still see through those gaping holes McNally in those Saturday morning walk-throughs telling them about how he coached against that week's foe and how the guy had attacked him
"We always had a Plan B," Kozerski says. "And 50, 60, 70 percent of the time that's what they gave us and we were ready for it."
Part of their legacy lives every Sunday in the schemes of today's offensive playbooks of the NFL. You'll see it Thursday night when Bengals running back Joe Mixon follows the tracks set by the heels of left tackle Cordy Glenn in what is now commonly called the outside zone. What is now a staple was an innovation then:
A stretch play with the running back turning his shoulders and running on the back of the tight end rather than a slow developing play. McNally says the line from the back to the tight end is as straight as a ruler.
"We ran the outside zone more than anyone else back in the day," says McNally of '87 and '88. "We were one of the first teams to run it well and we ran the combination of inside zone and outside zone as well as anyone."
The way McNally sees it, that made defenses spurn a reading scheme and opt for more penetration in gaps. That opened up huge holes, particularly in a 3-4, the flavor of the '80s.
It was painstaking work. Bengals radio analyst, Dave Lapham, a charter McNally member when the coach arrived from college in 1980, remembers doing the same stance drill the day before the first Super Bowl in 1982 and when he covered the '88 team he remembered their footwork was so in tune it was like watching a chorus line. The June Taylor Dancers meet Paul Brown.
"The biggest thing about Jimmy is that he didn't learn it watching the video. He learned it from being in the middle of us," Reimers says. "Everybody's different. He was willing to tweak everything. That's how he got the most out of each person."
There would be times the details could be excruciating. Maybe before one of those pre-practice walk-throughs when they got their last bit of shade and breeze in the tunnel leading out of the Wilmington College locker room into the training camp furnace and maybe one of them might say, "My God, Jimmy, how many more times can we do this?"
McNally would squint back with a wide smile and say, "Until its second nature. Until you know what you're doing you're almost walking in your sleep." And the thing is they knew he was never getting much sleep.
"A lot of times he wouldn't go home. Did you even sleep?" Reimers remembers asking him on many mornings. "He'd say, 'Not much.' That was Jimmy … He loved the game."
And that was the other part of the legacy. Guys like Reimers and Kozerski and Munoz went back to the kids with the same tenacity. Munoz goes around the country while Reimers went up the street to his old high school in Humboldt and helped coach for 23 years, including that '06 Iowa title that tasted as sweet as a Super Bowl for the town of 5,000. Kozerski, a native Pennsylvanian, settled in Northern Kentucky and while teaching five science classes head coached tiny Holy Cross to a state championship.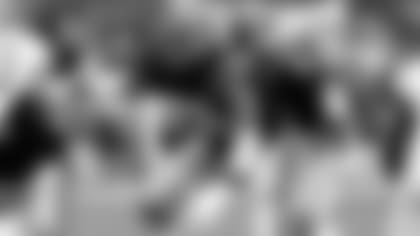 Walter, picking up the footwork McNally taught him, passed it on to the first-round pick that replaced him. Willie Anderson, who never misses a chance to praise Walter for taking him under his wing, now has an offensive line academy and the first thing he teaches the kids makes them follow in the footsteps of McNally and Walker.
Blados, the man that replaced Walter in the Super Bowl when he tore his ACL, took some of those ideas of playing to people's strengths into his jobs during the last 20 years he has spent in the food service industry. Montoya, already a success off the field with a Mexican restaurant in Covington, Ky., even while going to Pro Bowls, walked through the details and transferred them to business with not only McNally but Bengals owner Paul Brown.
"I was listening to Paul in those training camp meetings," says Montoya, current owner of six Penn Station franchises. "He'd tell us to use the NFL as a steppingstone for your life."
Kozerski is one of those guys Blados can't wait to see. "Smartest, dumbest guy on the team," says Blados, who still wonders about his common sense but not about his brains. When Kozerski takes the field Thursday night, that day he will have already taught a class in Thomas More College calculus, three honors level classes and AP physics. And he would have ran a practice, where he might have had to reach in his toolbox for field maintenance.
"(McNally) used to say, 'I'm going to teach you guys seven different ways because you're all from different parts of the country," Kozerski says. "I teach my kids the same way. Give me a kid who may not have all the talent or the size, but if he's got heart and takes to my coaching, I'll take my chances."
Isn't that what McNally did with that late-round line? Reimers never forgot it.
"It probably changed our outlook on life," Reimers says. "By God, if you work hard, there's a chance you can do a lot. Any kid I've tried to do something with, I always made sure I told them that. Get out of bed in the morning. Early bird catches the worm. I've got a plastic knee, but every morning I ride my bike to keep active."
Reimers still sees those kids up at the high school basketball games or wrestling matches. They were the sons of his friends and now they're starting to have kids of their own and they'll see him and give him a "Hey Coach," hug.
"I coached up at the high school for 23 years to fill my football void," Reimers says. "There's no better feeling than helping a kid develop who didn't think he could … We didn't win the Super Bowl, but winning that state title, that was the greatest feeling. We beat the team that beat us. I'm thinking, 'This is pretty cool.' Town of 5,000 people. The Midwest where football still rules."
Like one moment that occurred during what Reimers calls "a cold Iowa night."With a grandfather nine times over, they were settling in to watch a Super Bowl when daughter Amie said to him, "One day I'd like to watch your Super Bowl."
"That kind of took the air out of me," Reimers says. "Wow, I forgot about that. To be honest, I never watched it. I've seen highlights. The Drive. The comments. But I never sat down and studied it and watched it. The bad news is we still lost."
But there is good news, too. Reimers still remembers what head coach Sam Wyche said in the minutes after it was over: "I'm pretty sure the sun will come up tomorrow."
And the sun is here. Reimers wants to catch up with McNally. Blados wants to ask Reimers if he really did play in the Super Bowl with a broken bone. ("I mean, I knew he was tough, but …") Montoya will no doubt remind them he owned waterfront property in the Spinney Field shack of a locker room compared to the PBS palace. "My locker was right across from the drinking fountain," Montoya says.
McNally will hunt down tight end Rodney Holman, "an honorary offensive lineman," Munoz says.
"You can't talk about the offensive line without talking about Tiger Johnson," McNally says of the late tight ends coach. "And you can't talk about the line without talking about (running backs) James Brooks and Ickey Woods."
Which brings them to the running backs coach, the highly -regarded Jim Anderson, who timed up with McNally to produce three different 1,000-yard rushers and nearly had two in '88 until Brooks finished 69 yards shy.
"Never saw them make a bad read," Kozerski says.
Reimers wouldn't mind chasing down Brooks during the celebration. They both arrived in '84, Brooks via one of the most lopsided trades in NFL history.
"San Diego thought he was about done," says Reimers of the four-time Pro Bowl Bengals back. "But he proved it. He got here and he's looking around saying, 'This is fun.'"
Reimers has the plastic knee. Montoya is scheduled to get a new hip. Blados, the cherub-faced blond, says he has gray hair. He didn't kid the team's most famous blond when he called Esiason recently. He's apparently still blond.
"Yeah, but he paid for it, though," says Blados with all good nature. "I got on the phone and introduced myself. 'My name is Brian Blados and I used to be your teammate.'"
After they got a good laugh out of that one, Blados told him he needed a favor for a friend of his running a cystic fibrosis event. Because Esiason always comes through when a teammate calls, it was done like that.
"Isn't that cool?" Blados asks.
Jim McNally had the last word then and now.
"They were good. Very good. Very good," he says. "They could play today."
One more time. Run it again