The 2021 NFL Draft is almost here.
Most of the media members and draft experts have the Bengals targeting three prospects – Oregon offensive tackle Penei Sewell, LSU wide receiver Ja'Marr Chase and Florida tight end Kyle Pitts.
The 2021 NFL Draft begins Thursday with the first round (8 p.m. ET), followed by Rounds 2-3 on Friday, April 30 (7 p.m. ET) and finishing with Rounds 4-7 on Saturday, May 1 (noon ET). Tune in to NFL Network, ABC, ESPN and ESPN Deportes for live coverage on each day.
Take one last look at who the national media believes the Bengals will take with the No. 5 overall pick in the draft.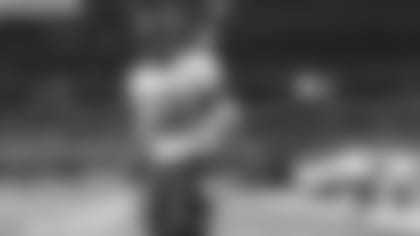 OT Penei Sewell - Oregon
Analysis - There's a chance Joe Burrow pounds the table to get his top receiver from LSU, Ja'Marr Chase, but since I put out my last mock draft, I keep hearing the same line from those in the know: Protecting Burrow in the trenches is the priority. Insert Sewell.
Analysis - Just pick Sewell, and let the 2020 No. 1 pick safely distribute the ball to his receivers.
Analysis - There are some enticing options here for the Bengals, but they select Sewell to keep QB Joe Burrow safe as their new Anthony Muñoz.
Charley Casserly - NFL.com
Analysis - This pick is all about protecting Joe Burrow.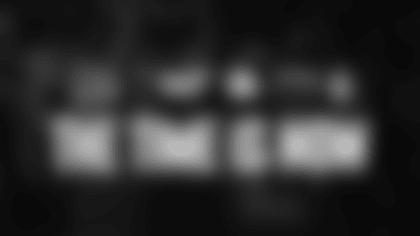 Be A Part Of Something Special
Join the team with your own Season Ticket Membership. WHO DEY!
Maurice Jones-Drew - NFL.com
Analysis - Don't overthink this pick, Bengals. You need to protect your franchise quarterback and you do that by taking the best left tackle in the draft.
Analysis - I just don't think the Bengals can pass up a franchise left tackle like Sewell, even with Joe Burrow's buddy Ja'Marr Chase still on the board.
Analysis - They have to protect Joe Burrow going forward, so this will make them strong at the two tackle spots.
Patrik Walker - CBS Sports
Analysis - Send them Sewell, an all-world specimen who can protect as either a left tackle or guard.
Chris Trapasso - CBS Sports
Analysis - The Bengals get their franchise tackle to bookend Jonah Williams as the ultimate protection for Joe Burrow.
Tyler Sullivan - CBS Sports
Analysis - This isn't as exciting of a pick as bringing in Joe Burrow's former LSU teammate in receiver Ja'Marr Chase, but this is the smart play. 
Analysis - With the depth of this receiver class, they can still grab a top-end pass-catcher early in Round 2, just like they did last year.
Steve Palazzolo - Pro Football Focus
Analysis - As for Sewell, he's an outstanding run-blocker, especially in zone concepts, where he ranks in the 98th percentile compared to recent NFL prospects. In pass protection, Sewell allowed just 15 pressures on 706 pass-blocking attempts, and the plan is to pair him with Jonah Williams at tackle while one-year signing Riley Reiff will have to play guard in 2021.
Analysis - The Bengals signed Riley Reiff, but that won't preclude them from selecting Sewell.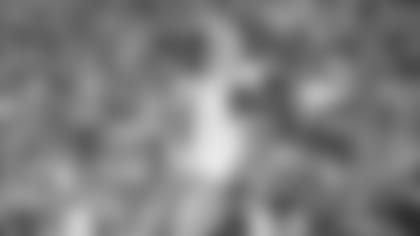 WR Ja'Marr Chase – LSU
Analysis - The Bengals SHOULD take Penei Sewell but we feel like they'll target Ja'Marr Chase here and get OL help later in the draft.
Analysis - In the scouting community, the quality of wideout, after the top three, has a steep dropoff. The dropoff at tackle is less, and you can find respectable starters, at tackle and guard, from 30 to 75.
Eric Eager and George Chahrouri - Pro Football Focus
Analysis - The great WR-OL debate lands here at Chase for a couple of reasons. Firstly, the NFL will always be a one-LT league, whereas it is trending toward a three-or-four-WR league, and Chase is the best wideout in the class. 
Andrew Erickson - Pro Football Focus
Analysis - The idea of reuniting Burrow with his former LSU teammate Ja'Marr Chase is too exciting to pass up. When the two last played together in 2019, Chase led the nation in receiving yards (1,780), touchdowns (20) and receptions on targets 20-plus yards downfield (24). 
Sam Monson - Pro Football Focus
Analysis - Burrow to Chase resulted in 1,780 yards and 20 touchdowns that season, with some phenomenal passes. The Bengals aren't going to have success until they protect Burrow better, but they can address that issue in the second round.
Analysis - Paired back up with his college quarterback in Joe Burrow, Chase would have a good chance to hit the ground running as a rookie.
Paul Dehner Jr. - The Athletic
Analysis - If the evaluation on Penei Sewell is he's a nice player at a position the Bengals truly need but Chase is a great player at a position the Bengals don't need as much, do we go back to the best player available scenario for the team's first pick? I believe the Bengals do just that and figure out the offensive line reinforcements in the middle rounds.
Vinnie Iyer - The Sporting News
Analysis - Chase is a versatile big playmaker who profiles like a true No. 1 and existing options Tee Higgins (big possession) and Tyler Boyd (ace slot) would be great complements to him to raise the passing game for Burrow in Year 2.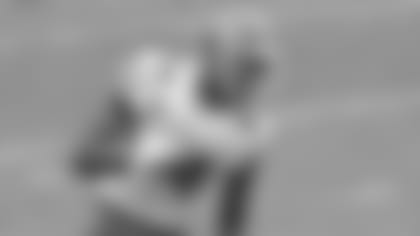 TE Kyle Pitts – Florida
Luke Easterling - USA Today
Analysis - I stay true to my board and take the best non-quarterback prospect in the draft, rare talent who transcends his position designation.
Daniel Jeremiah - NFL.com
Analysis - The Bengals still have holes on the offensive line, but this is a deep draft in the trenches, which allows them to take the best player available with the fifth pick before adding O-line help in Round 2.