The Bengals' starters and many regulars are done until the Sept. 8 opener in Seattle after Thursday night's 25-23 loss to the Giants at Paul Brown Stadium. Here's what we saw:
_New head coach Zac Taylor's pass offense looks to be exactly what the pundits ordered. It looks versatile and well put together enough to average the third most passing yards in the NFL preseason heading into the weekend despite interchangeable rotations of wide receivers, tight ends, offensive linemen, and, not to mention, a meager 2.7 yards per rush.
And that's without their two fastest receivers (A.J. Green and John Ross), no catches from one of their most reliable receivers (tight end Tyler Eifert) and one carry by Joe Mixon, their 1,000-yard rusher.
_What came first, the chicken or the egg? A set offensive line or a run game that gets going behind a set line? The Bengals waited until 16 days before the opener to roll out their latest combo late in the first half and early in the second with center Billy Price joining the fray and getting in his first licks at right guard while John Jerry went from left guard with the third group to left tackle with the fourth group, paired with Michael Jordan, a rookie that returned to left guard after starting the game and playing the first two series with the first group.
Here is Taylor's take on why the running game has lacked in the preseason:
"We have a lot more variety in the run game than what we've shown in the preseason so far. It's not a recipe for great success in the rushing game, and we want to keep feeding those backs and letting them work. But there's a lot of things we're not quite ready to put on tape yet that give those guys the best chance."
_For the first time this preseason, Bengals defensive coordinator Lou Anarumo ordered something other than vanilla. It wasn't exactly pistachio, but he did unveil some seven-man blitzes and different nickel formations up front. On one snap, two of his better pass rushers, perennial Pro Bowl tackle Geno Atkins and relentless rush end Carl Lawson, lined up with Atkins on the edge and Lawson inside. But, really, with Lawson playing 11 snaps and Atkins playing just five all preseason, what are you showing?
_If there's a shortage of linebackers, it looks like they're going to stick with the nickel and play two at a time. Three backers played eight snaps or fewer Thursday night and another, Hardy Nickerson, played none from scrimmage.
_The last two or three players on the Opening Day roster probably aren't here yet, pending how some people play in next Thursday's pre-season finale (7 p.m.-Cincinnati's Local 12) against the Colts at The Paul. Come Cut Down Day, they could be looking for anything but D-linemen, running backs, tight ends and quarterbacks.
_Taylor had no choice but to go for two points at the end of the game and flirt with the most dastardly of all pro football evils. An overtime pre-season game. How could a new coach trying to establish a culture do anything but go for the win? He couldn't. Taylor, as he seems to have had since he got the job, had the right touch.
"We're not going to concede defeat. I don't care if it's a pre-season game or not," Taylor said. "We're down eight points, so we're not going to go down there and kick a field goal, or extra point and concede the game. We're trying to instill a winning attitude with these guys and (help) them feel what it's like to win."
Here's one view of the roster heading into the finale. (Years of NFL experience in parenthesis):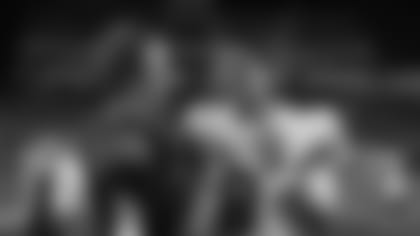 Andy Dalton (9), Jeff Driskel (4), Ryan Finley (R), Jake Dolegala (R).
The Red Rifle looks well oiled. A nice first three games of work in the new scheme. Dalton got rid of it fast enough to have no sacks while completing 68 percent of his passes at nearly eight yards per clip. Two TDs on seven drives. They need more than that, of course, but a nice resume with barely any contributions from his major weapons.
Of any quarterback with at least 60 passes, Finley leads the league completing 73.4 percent. The kid's been terrific under duress and sweats wind chill in the pocket. On Thursday he was three of five for 42 yards on third down, took a hellacious hit on his first snap and still completed his longest ball of the year on a 33-yarder to rookie Damion Willis and later suddenly emerged from a scrum in the pocket to find daylight on the right to flip a running nine-yarder to wide receiver Josh Malone.
You've got to love Dolegala, don't you? Undrafted out of something called Central Connecticut State, he has been taking most of his camp snaps from Bengals equipment gurus Sam Staley and Tyler Runk. Then he makes his debut Thursday, drops more dimes than a '60s jukebox on TD fades to Willis and Malone and a 34-yard floater to rookie wide receiver Ventell Bryant. But check out the third-and-nine conversion to Bryant on the would-be tying TD drive. He gets absolutely lit up and still delivered.
At 6-7, 242 pounds, he can take some shots. It's long been a coveted Bengals trait since Paul and Mike Brown have always liked their QBs big. After the 1991 draft's first round, Paul's last as the Bengals GM, he held court with the scribes and wondered out loud with a mischievous smile what would have happened if 6-8 San Diego State quarterback Dan McGwire had been available at No. 18. He wasn't because he went to Seattle at No. 16, but PB was smiling.
Driskel's hamstring problem may keep him out of the finale and you wonder what that means for his Bengals' career.
L-RT Andre Smith (11), G-T John Jerry (9), LT Cordy Glenn (8), RT Bobby Hart (5), RG John Miller (5), G-C Trey Hopkins (4), G Christian Westerman (4), G Alex Redmond (4), C Billy Price (2), T Justin Evans (1), C Brad Lundblade (1), LT Jonah Williams (R), G-C Michael Jordan (R), O'Shea Dugas (R), G Keaton Sutherland (R).
The second offensive line on Sunday (right to left Hart, Miller, Price, Hopkins, Smith) clicked for the TD, but Jordan looked like he held up OK on the first two series at left guard. The lone time Dalton has taken a shot this year came when the Bengals' first group failed to pick up the right edge on an extra rusher in what Dalton classified as "miscommunication." But overall, that group around Dalton consistently kept him clean.
Price battled to stake a claim for Seattle. That tipped ball at the line by the humongous Dexter Lawrence was plain bad luck. Price battled him even and when Miller alertly finished him off he unluckily blocked Lawrence into the path of the ball. Smith held the fort at left tackle in his second NFL start there in 11 seasons. When Dugas replaced him, the undrafted rookie, so solid so far, struggled mightily and gave up multiple sacks.
They seem pretty happy with the versatility of Hopkins and Jerry, so they would appear to join Hart, Glenn and Smith at tackle and Price, Miller and Jordan in the interior for eight linemen as they try to find nine. They have to make a decision on Westerman, whom hasn't played the last two games after leaving the team for personal reasons. Plus, they have to make a call if they need another back-up left tackle and if they do, is it Dugas or the waiver wire?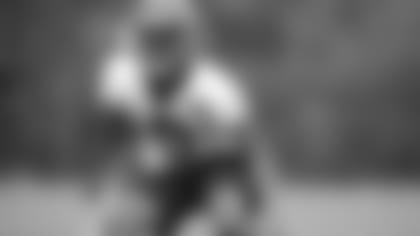 A.J. Green (9), Tyler Boyd (4), Cody Core (4), Alex Erickson (4), John Ross III (3), Josh Malone (3), Auden Tate (2), Hunter Sharp (1), Ventell Bryant (R), Stanley Morgan (R), Damion Willis (R)
You'd have to say Willis has gone from not being able to get the University of Cincinnati's last scholarship to making the Cincinnati Bengals Opening Day roster. You only had to look at his 33-yard circus catch over Giants cornerback Janoris Jenkins to see the undrafted rookie cementing an underdog story with a one-on-one win over one of those $62 million cornerbacks.
"This moment has not been too big for him. It's been exciting watching that guy compete," Taylor said. "We gave him an opportunity tonight, and he more that held his own against the starting defense. We've been encouraged by what we've seen so far."
They hope Ross (hamstring) can get back to practice Sunday, but since he and Green (ankle) have done nothing this camp and no one knows when Green is getting back, they have to keep seven. After Green, Ross, Boyd, Erickson and Willis, what have you got? Have to keep Core, right? He's had a nice preseason catching the ball. He's had a third-down conversion in every game and even though he was one of the guys that got caught inside on the Giants' punt return TD, he's a key player in the kicking game.
So does that mean it comes down to Tate or Malone? Tate's played better vs. the starters (his leaping 10-yard catch started Dalton's TD drive), but Malone is faster. And he was clutch Thursday with a nice catch on the last TD fade and he was held on the two-point conversion with no flag. Tate left with a knee injury that didn't appear serious.
Giovani Bernard (7), Joe Mixon (3), Quinton Flowers (1), Trayveon Williams (R), Jordan Ellis (R), Rodney Anderson (R)
Best coaching move of the night: keeping Mixon on the bench. No reason to play him when you plan on making him your workhorse. Hopefully, that's a harbinger of a 275-carry season. Meanwhile, Bernard looks ready to be unleashed in a new offense out of the backfield as some kind of a secret weapon after a quiet preseason.
Williams (foot) won't play the first couple of weeks. Anderson will as they'll keep four backs and dress three in the opener.
How good was Anderson Thursday? The guy had three monster runs after catch that still have the Giants spinning. But his two best runs of the night were handoffs for losses when he showed great power and escape after getting hit in the backfield. Hope they can get the tough, pin-balling Ellis to the practice squad after he gets about 15 carries vs. the Colts.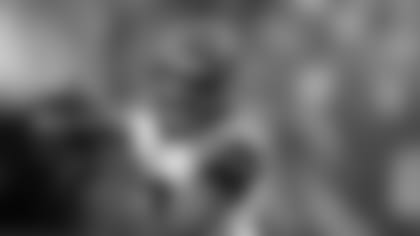 Tyler Eifert (7), C.J. Uzomah (5), Mason Schreck (3), Cethan Carter (3), Jordan Franks (2), Moritz Bohringer (1), Drew Sample (R)
Uzomah, who bounced back nicely Thursday, had a big smile after it was over. "The boys," he said of his tandem with his good friend Eifert. "The boys," can give defenses fits when they're on the field together, as proven by Uzomah's 28-yard screen while Eifert took off. It's a nice look, given Taylor's base offense has one tight end. Then you get Uzomah running an Eifert-like route for a 26-yard TD as the only tight end on the field. Interesting.
Sample had his ups and downs in two games, but the coaches love what they've got. It seems like they're going to keep four here and that may mean it's between Carter and Schreck. Schreck, coming off an ACL, had his best of three camps with the Bengals and if he's not here, he'll be somewhere. It's tough not to keep Carter. He does all the dirty stuff in the run game, he's all in on all four phases in special teams and when he has to, he can make a catch.
LE Carlos Dunlap (10), T Geno Atkins (10), E-T Kerry Wynn (6), NT Andrew Billings (4), NT Christian Ringo (4), E Jordan Willis (3), E Carl Lawson (3), DT Ryan Glasgow (3), NT Josh Tupou (3), RE Sam Hubbard (2), E Andrew Brown (1), T Renell Wren (R), E Immanuel Turner (R), T Dare Odeyingbo (R).
Best position group of training camp and they did nothing to lose the title Thursday. And that was before Atkins and Lawson played a snap. They're Seattle ready, those two. Check out a third-and-six where they forced Giants rookie Daniel Jones to get rid of it early, which is why they were a yard short.
The first line has been better on the pass than the run. But Glasgow has been terrific on both. Lawson's return overshadowed the three solid games he's had off his own ACL and on Thursday he had a couple of stops in short-yardage.
They're only giving up 3.4 yards per rush so behind Geno at tackle it looks like it is Glasgow, Billings and you figure they've got to keep Wren. He's raw, but huge and he did get in on three tackles Thursday. Does that make Tupou vulnerable? He's big reason they're 3.4 per vs. the rush. He's been very good and seems to be coming into his own.
Since it's been their best position, the conventional wisdom is they keep ten here. At ends, where they suddenly look dangerous and deep, they've got five: Lawson, Dunlap, Hubbard, Wynn (how good of a pickup has he been with another sack Thursday, this one against his old mates), and Willis. Do they have six with Brown?
Or do they go five tackles and five ends?
Don't know how they keep Brown off the roster. He spent Thursday pushing the pocket with his ungodly quick first move. He took 24 snaps and it looks like he's back to tackle after playing end all camp because of injury. But he can give them some juice both inside and out. There were moments the Giants needed two guys to deal with him.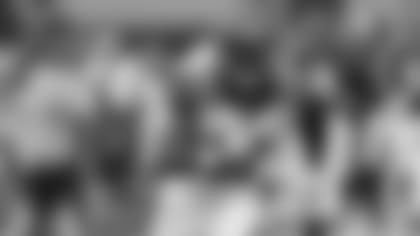 MLB Preston Brown (6), SAM Nick Vigil (4), WILL Jordan Evans (3), MLB Hardy Nickerson (3), WLB Malik Jefferson (2), WLB Germaine Pratt (R), SAM Deshaun Davis (R), SAM Curtis Akins (R), MLB Noah Dawkins (R), MLB Sterling Sheffield (R).
The young guys haven't had the preseason they wanted and with not a lot of backer depth it looks they're using the nickel more and more as their base. In the first group that's Brown and Vigil. Vigil played 31 snaps and Brown 24 in the first half they kept the first defense out there.
The lighter Brown, by the way, looks like a different guy. He's moving much better than last year and on Thursday he not only had a tackle for a loss, but forced a holding call on old friend Kevin Zeitler, the Giants right guard.
Pratt keeps coming. He had half a sack Thursday and he's what they thought, he just needs reps. But after that, well, they're taking a long look at sixth-rounder Deshaun Davis in the hopes he'll come on fast. He tied Vigil with the most backer snaps with 31. Jefferson, seeking a break-out season, had just 14 plays, the rookies even less and Nickerson had none. They may have to call in the waiver wire here.
CB Dre Kirkpatrick (8), S Shawn Williams (7), CB Darqueze Dennard (6), CB B.W. Webb (6), CB Tony Lippett (5), William Jackson III (4), S Clayton Fejedelem (4), CB KeiVarae Russell (4), CB Tony McRae (3), S Brandon Wilson (3), S Trayvon Henderson (2), CB Darius Phillips (2), S Jessie Bates III (2), CB Davontae Harris (2), S Demetrious Cox (2), CB Anthony Chesley (R), CB Jordan Brown (R), S Tyree Kinnel (R).
For the most part the corners had good coverage, except for a couple of lapses. Jackson couldn't find the ball on a 27-yard bomb to the 1 and Harris got beat on a double move on a 33-yard bomb to the 1 on plays that set up touchdowns. But Jackson and Webb played very well in the red zone. Webb, who had a pass defensed on the goal line against his old pals, has been a godsend with no sign of Dennard (knee) returning to the slot any time soon. He's also great in the locker room.
McRae gets beat and then gets back up and gives you a real competitive rep. He had another team-leading six tackles Thursday. Phillips didn't play last night, but he, Webb and McRae keep them covered in the slot. So with Jackson and Kirkpatrick that's five and you'd like to have six. Russell has virtually been lost all camp, although he may be back at some point.
The guy who had a big night Thursday and is sniffing that last spot is Chesley, undrafted out of Coastal Carolina. He's got the size they covet at 6-0, 190 pounds, likes to press and he's the fifth ranked corner on the club in coverage in the preseason (Phillips, Webb, Jackson McRae), according to profootballfocus.com. He also had two tackles in the kicking game Thursday and had nice pursuit on one where he tracked down a kickoff to the outside. He had 18 snaps compared to the ten of seventh-rounder Jordan Brown.
No one seems to be making a run at safety behind Williams, Bates, Fejedelem and Wilson. They were hoping Henderson might be able to help them as a nickel backer. But after giving up a big TD pass in Washington last week, he allowed an 18-yard catch on his only coverage Thursday, according to PFF. But Henderson has got tons of talent and may be able to be developed as he recovers from an ACL. Dayton's Kinnel looks to be making a run at the practice squad.
P Kevin Huber (11), LS Clark Harris (11), K Randy Bullock (8), K Tristan Vizcaino (R), LS Dan Godsill (R).
Vizcaino's reward for his 57-yard field goal in Washington last week was to sit and watch Bullock drill a 50-yarder, but he'll probably do all the kicking vs. the Colts as they save Bullock for the opener.
Huber didn't get off a very good punt, a 39-yarder, for the one that got returned for a TD. But he didn't get a lot of help, either, and they'll need to bring up that 33-yard net punt stat once they get a set lineup.