Marvin Lewis on the sidelines Sunday in his 238th regular-season game as Bengals coach.
MINNEAPOLIS - Marvin Lewis refuted it.
But there's no denying that Sunday's pre-game report bannering the head coach's departure from the Bengals after 15 seasons blindsided management, players and coaches as they literally got off the bus at U.S. Bank Stadium.
ESPN's report broke about 10:15 a.m. Paul Brown Stadium time, enough time that some coaches were catching players on their phones leading up to the kickoff One coach was pulled aside by a player asking him what his future with the Bengals is.
The coach didn't know what to say because like everybody else he didn't know anything except that the Bengals got blown out for the second straight week by 34-7 score to the Vikings that marked their worst back-to-back losses in nine years on top of last week's 33-7 number to the Bears.
There's also no denying that Lewis' team is reeling. While the defense keeps getting hurt because it's on the field so much, the other side of the ball continues to struggle in one of the great offensive disasters in the history of the franchise.
 "Bad ball. Bad ball all the way around," said tackle Eric Winston, one of the many backups pulled off the bench in another wild injury wide.
He also could have been talking about the way the Bengals huddled back in Cincinnati Sunday night when they got off the bus at PBS. No one still knew anything beyond Lewis' post-game denial and that was upsetting some.
There were still no answers hours later on a day summed up by running back Giovani Bernard getting the ball on four straight carries and going nowhere on fourth-and-one from their own 38 with 3:40 left in the first quarter.
Whatever the reason, wide receiver Brandon LaFell, complete with Patriots' Super Bowl ring, could only conclude guys didn't come to play.
"We haven't been professional. We haven't performed as we should" LaFell said. "It is extremely hard. Me and A.J. (Green) were talking about it on the sidelines. You have to find a way to stay motivated."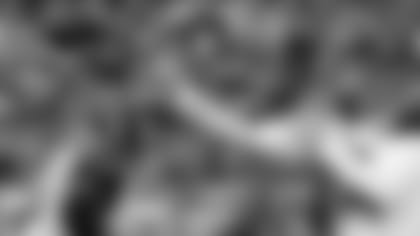 Andy Dalton had a rough go against Mike Zimmer Sunday.
Quarterback Andy Dalton, immersed in his own struggles with the worst back-to-back efforts of his career, probably said it best about the report's impact on the game.
"Hard to say," said Dalton, who said Lewis briefly alluded to the report after the game this way: "Regardless of what is said, what was put out there we just have to be able to finish the season the right way."
Or maybe left guard Clint Boling, who said there was no way to avoid hearing about it and dealing with it. "But on the flip side, you'd like to think that would be something we'd be able to handle."
Left end Carlos Dunlap said believes Lewis when he says he's still the coach of this team. He also seemed to have bigger fish to fry.
"We played this bad last week. What's the difference?" Dunlap asked. "He's still the coach of this team. We're not playing up to standard. We're not playing up to his standard, the players' standard, the owners' standard. Nobody's standard."
When the defense walked off the field after the biggest losses in back-to-back games since the 2008 Ryan Fitzpatrick 34-3 and 35-3 games and most points in back-to-back games since 2014, they had no starters in their back seven after losing the three they dragged into the game linebacker: Vincent Rey (jaw) and safeties George Iloka (shoulder) and Shawn Williams (hamstring). The offense stepped off in a daze after 161 yards, the third fewest in the Green-Dalton Era and the sixth fewest in the Lewis Era that was either over or not over.
2008? Defensive coordinator Mike Zimmer's first season in Cincinnati. The same Mike Zimmer whose Vikings so dissected the Bengals Sunday to win the NFC North. This Zimmer defense put a Zim Special on Dalton with a 27.3 passer rating (second worst of his career) on just 113 yards and 11 of 22 passing and his first pick-six of the season. That will happen when you allow just 46 yards rushing and the longest run for Bernard is four.
Now the offense is getting banged up. Winston had to take over for left tackle Cedric Ogbuehi (shoulder) in the second quarter and late in the game right tackle Andre Smith (knee) went down as Trey Hopkins kicked out from right guard to right tackle and Alex Redmond went to right guard.
"Frustrating. Very frustrating," said LaFell, whose 45-yard catch with three minutes left in the third quarter was their only play over 16 yards, their only third-down conversion out of 13, and their first trip into Viking territory.
"We prepared well. We knew we were facing pretty much our same defense because Zim came from the Bengals. We knew what we were going to get. We just couldn't we just couldn't convert. Three and out. Three and out. We just couldn't convert. We played terrible as a whole offense."
Zimmer's plan surprised no one. From what LaFell saw the Vikes played maybe three snaps of man-to-man. "They zoned us out," LaFell said. That allowed cornerback Xavier Rhodes to follow Green with help in holding him to two catches for 30 yards.
Dalton mused on linebacker Eric Kendricks' pick-six, the 31-yarder that made it 14-0. Dalton tried to hit wide receiver Alex Erickson coming across the middle, but Kendricks suddenly backed up, reached up, and stood up.
"He was with somebody else and came off him. Good play," Dalton said.
Green, like he has for the last three weeks after his 61-yard TD taken away by a hold, could only shake his head.
"Yeah. That's how teams have been playing me," said Green of the extra attention. "They're rolling over there. It's tough. It's just tough. We're not getting much downfield."
But Sunday kept coming back to the report. LaFell was left to be asked about life after Lewis.
"I heard about it (before the game), but I use the principle of I control what I can control," LaFell said. "It would be tough for a lot of guys. He's been here 10 plus years. It would hurt, but we've got professionals around here that they'll know when a new coach comes in here they'll have to pick up your jock straps and go out and prove it to the next coach that you can play."
Green went the same. "Control what we can control ... We're professionals here ...  That's why we get the big bucks."
Maybe the two guys that didn't hear about it before the game were rookie middle linebacker Hardy Nickerson making his first NFL start and veteran right end Michael Johnson. "I was focusing on the game," Nickerson said.
But Johnson still felt like his team did with more questions than answers.
"Tough times don't last. Tough people do," Johnson said. "That's a Zim line."
Cincinnati Bengals take on the Minnesota Vikings in week 15 of the regular season.