Two weeks before the NFL Draft and the Luehrman twins have stopped wondering if it can get any crazier.
Everything has been suspended at Ohio University and while Ryan and Adam are finishing up their post-graduate studies online, their football careers are suddenly video conference meetings with spring ball reduced to something like a drop-down link.
Not only that, in two weeks their best buddy since third grade, the quarterback that threw them all those passes destined to live forever in the soul of Athens County, could go No. 1 in the draft.
"It really doesn't hit me until I see him on TV throwing," Ryan says. "Just throwing with him, we've done that since we were kids. It's like second nature. But to see him on TV, be talked about on ESPN, all these podcasts and radio stations, it puts it into perspective but how big of a deal it is."
Not only that, everything they hear and see and absorb is he's going to the team they've followed for as long as, well, for as long as they've known Joe Burrow.
"My dad's from Milford so I get my fandom from him and visiting Cincinnati a lot when I was very young," Adam says.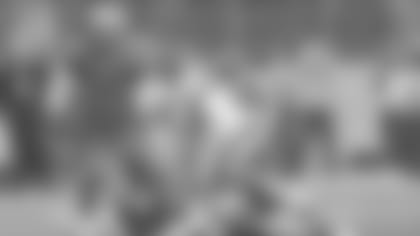 Ryan started out with Rudi Johnson. Then Chad Johnson began to dance and he liked the beat. By the time A.J. Green came along he was playing wide receiver at Athens High School catching balls from Burrow and he just loved the way Green took over games, so effortlessly on the field, so humble off it. "A monster," he says. So he wore the No. 32 jersey for Rudi, then No. 85 for The Ocho and later Green's No. 18.
"My dad didn't like Chad. He thought he showboated," Ryan says. "But I loved him. He's my favorite."
Same with Adam. They're both Chad guys. While his brother wore Rudi's No. 32, Adam's runner was Corey Dillon. Yet since he was playing receiver with his brother at Athens, how could he also not love Green sliding and diving for all those catches? A.J. is his guy, too.
Adam also had a Rudi Johnson jersey as well as a Carson Palmer No. 9 and maybe they'll have a little fun with that. Everyone is just assuming Burrow is going to bring his LSU's No. 9 the 150 miles down State Route 32 whenever Paul Brown Stadium re-opens.
The boys are back in town since Burrow returned from his California workouts, choosing to be safe back home. It's as natural as an automatic quarterback in touch football that he'd regroup with his 6-4 bookends that are on the shelf of Athens' greatest sports stories. If they do get together, they run their old routes under new conditions. They're staying true to the social distancing guidelines and it's not all that different when they were throwing the ball around as grade-schoolers at the OU tailgates.
"We were always throwing the ball around," says Adam, who now has his marketing degree and plans to pursue an MBA. "We'd be outside Peden Stadium before every game. Even during the spring game we'd be playing while the game was going on."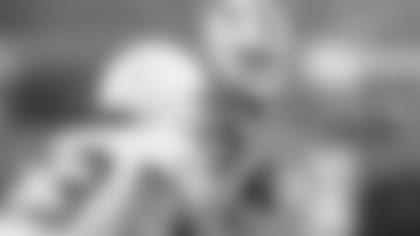 Whenever they would get together and throw, and this goes back to when Burrow was at Ohio State and coming home summers to throw for two weeks at a time, it was always the same thing. They would run routes that jog the glory years, like the back-shoulder throw to Adam in the red zone.
"Junior year. We were playing Tri-Valley at Logan. Down 14 at the half in the regional semifinals," Adam says. "As the clock expired he threw back shoulder to me on the outside. It was perfect."
The Bulldogs ended up winning in OT, 55-52, and when they ran the red-zone stuff in their own private throwing sessions, they'd remind each other of that one. Ryan remembers, too: "I was bracketed and Adam was one-on-one and Joe threw it right there and Adam reached up to grab it."
Adam: "That was incredible. Surreal. We played it on a Thursday night and it felt like a Friday night. None of us or anywhere around us had been that situation, but we played well."
It's always been the same. Even as Ryan works on certificates for social media and project management to go with the marketing and communications degree he just earned. He turns on the TV and his friend is as big as life. Then whenever they throw it's like the week before they lost to Toledo Catholic Central in the 2014 Division III state championship, the night at the Shoe Burrow threw two touchdowns each to the twins on the way to a title game record six touchdowns.
"He's very critical about himself," Ryan says. "Everything is 100 percent and that's how we've done it since day one."
Day one would be somewhere around third grade.
"He brings a lot of competition. A lot of fire," Ryan says. "He's not bringing it up in your face talking. He's just doing it by example. Just like at LSU, Coach (Ed) Orgeron put all that responsibility on his shoulders and he took it."
The twins have graduated to OU as tight ends and they may get some play in the next draft. But when they would get together after high school, they would try to be both wide receivers and tight ends to give Burrow a look. They know their Bengals tight ends.
"Adam is more (C.J.) Uzomah. I'm more Drew Sample," Ryan says. "I think Uzomah is bigger. Sample is probably a little quicker. I remember watching Tyler Eifert and I liked how he ran his routes, but he's in Jacksonville now."
It's been two weeks and they've picked up where they left off as they hang out. Back in the day, after Burrow made throws to them like that double move to the post off a fake corner for a touchdown in The Shoe, he'd ask the twins what routes they wanted to run from the OU playbook.
It's not lost on Ryan Luehrman, Bengals fan, that not only does he have a No. 18 jersey somewhere, so will Burrow if he gets the call. He also knows Burrow would get the No. 28 Adam's Dillon had and now belongs to Joe Mixon.
"There's a lot of potential there," Ryan says. "I was thinking about it when we've been throwing. 'Hey in the next few months I could be replaced by A.J. Green.' That's potentially a pretty good transition."