The Cincinnati Bengals and the Freestore Foodbank
Announce Results of the 2015 Canned Food Drive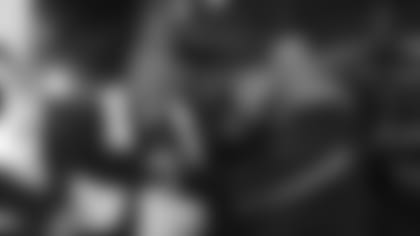 CINCINNATI– The Cincinnati Bengals and the Freestore Foodbank are pleased to announce the results of the 29th Annual Canned Food Drive held on Monday, November 16 prior to the Houston Texans game at Paul Brown Stadium.
Bengals fans donated 7,215 pounds of food and $21,600 in cash.
This effort will allow the Freestore Foodbank to provide more than 70,813 meals to help feed children and families in our community during the upcoming holidays.
The Bengals appreciate the help of U-Haul of Southwest Ohio for providing the U-Box Containers around the stadium used to collect the canned goods.
The Bengals sincerely thank all fans for their generosity in supporting this annual event.
For more information contact Sarah Cook at the Freestore Foodbank, 513-482-4502.