Maybe it's fitting that Zac Taylor began his first training camp as head coach Friday by greeting the Bengals while the Cincinnati Music Festival tuned up with occasional thumps emanating from Paul Brown Stadium.
Taylor is letting the men listen to the music as he scores this overhaul. He first listened himself to their concerns about what music was being played in PBS before games and let them have their songs. They've also got a new portable sound system they can take across the street to practice and on the road to games as the Bengals unbutton their shirts at the dawn of the 2020s.
As new cornerback B.W. Webb blared his old school boom box with Michael Jackson, it met the latest in rap pouring out of the locker room system for a tidy metaphor as Taylor mixes a new offense with old hands A.J. Green, Andy Dalton and Joe Mixon, just to name a few.
"We're playing music. We've got Zac going with music on the road," Green said. "Coach (Marvin) Lewis, not that it was a bad thing, but he was like old school. He was like grind, grind, grind, grind. He had great teams here. But I think Zac just brings a different approach. He's younger, so it's more music, putting the ping pong table back in here, guys having fun."
If the Bengals are looser, Taylor is promising a tightly-run training camp that begins with Saturday's 2 p.m. practice at Dayton's Welcome Stadium running through Aug. 13. Quick practices, as well as an extra day a week they don't spend on the field to go along with the regular days off.
"It's really energized," said safety Jessie Bates of the locker room Taylor conquered in the spring. "I forget how it was last year, but it just feels different when we get in the locker room. Guys are excited to keep talking about the season. It's exciting."
There was also a new guy that agreed with him. Well, not exactly a new guy. Tackle Andre Smith, who first arrived here in 2009 as a first-round pick, just began his fourth hitch with the team on Thursday. Smith, now the most tenured guy on offense in his 11th season, was here for the last month of last season and he's already into it.
"It feels totally different," Smith said. "Guys seem to have more energy, really buying into the new system and I see all hands on deck."
A lot of the excitement stems from the offense Taylor has converted in what looks to be a facelift from the Rams' Super Bowl playbook of last season.
"The film speaks for itself. You see the Rams running wild all day," said Mixon, the defending AFC rushing champion leering at last season's 4.9 yards per carry and 17 touchdowns from Rams running back Todd Gurley. "We've got that same offense. I would think we have better players than them with these offensive weapons. I would think we can do the same stuff, if not more, than they can."
According to Dalton, looking at his third playbook in the last four seasons, Mixon and the backs are going to be at the center of this thing. It's purely a West Coast offense with bits of Jay Gruden and Hue Jackson, his first two NFL offensive coordinators under whom he had his best seasons. So did Green. But as a whole, it is crafted by Taylor, the Rams quarterbacks coach last season.
"Everybody is going to say when they talk about their offense it all starts with the run game," Dalton said. "(But) this offense does definitely start with the run game. Probably more than some of the other offenses we've been in."
Dalton thinks it can be least as good as the offense that rolled up 30 points per game in the first month of last season before the injuries hit. Mixon says the scheme is a dream, but not for those that have to stop it.
"It's night and day from what everyone has seen these past years from the old Bengals," Mixon said. "Coach Taylor, he's got it where it's going to be a nightmare for the defense. I look forward to it. Everybody has to take it upon themselves to be the best of them in this offense you can count on the people and leaders out there to deliver."
If it sounds like they're buying into what Taylor is selling, they are. And it starts with Green, the stately franchise player quietly vowing a return to his Hall-of-Fame form after missing half of last season with a big toe injury.
"There are a lot of moving pieces. Zac brings a different energy to the team (and) a different offense, so I'm very excited," Green said. "Being a head coach, he's and offensive-minded guy. You saw what the Rams did last year. He's bringing that with him here, so I'm very excited to be a receiver."
Green got cleared late in the spring and only ran routes on air in the mandatory minicamp, so this camp marks his first work in the offense against defenders.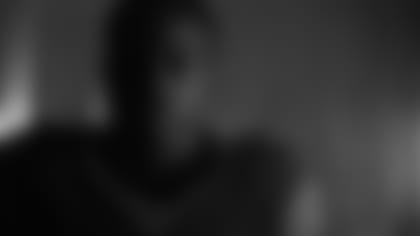 "I really didn't have to study that much," Green said of his previous eight seasons in a similar playbook. "But this is a lot, it's complex. I got a lot of studying to do, a lot of catching up to do. I didn't do OTAs. I did a lot of walk-throughs. But being live, it's going to be different."
Green turns 31 on Wednesday and if you listened to the NFL off-season chatter, you might have thought he had retired. There was Odell this and AB that and, oh yeah, Julio Jones is up for a contract. So is Green, but he just shrugs. He calls Cincinnati his home and believes he'll be back here on a long-term deal.
"I don't watch that," Green says of Jones' drama in Atlanta. "I'll let my agent and they work the situation out. I love being here. But you never know. I feel like everything will work itself out."
As heads into his ninth season, he's not exactly a grouchy get-off-my lawn old guy. But he's set in his ways about a few things.
First, the hype other receivers catch.
"That doesn't bother me anymore, man. I feel like when you see me and I'm on the field, everybody knew who I am," he said. "I don't feel like I have to prove anything to anybody. Once I'm on the field, it's a different story."
And, secondly, that he can play until 36.
"Hey, I might play even longer than that," Green said. "You never know. But I feel great. I feel like I take great care of my body and I can play until I don't feel like playing anymore … You see what Larry's doing, you see what Julio's doing, you see what AB's doing. It's like it's a new age. New, different guys in the league. We're going to be able to play for a long time. We don't have to do two-a-days and stuff like that, so that preserves your body a little bit."
A guy like his running mate, Tyler Boyd, fresh off a $43 million deal, is keeping him young with youthful thoughts. He thinks they have the potential to be the NFL's top 1-2 punch.
"You saw the year that we were having when we both were healthy," Green said. "The way he can create mismatches at any position on the field, it's great to have him on the other side doing his thing. That opens up a lot for me and Joe (Mixon). The sky is the limit for this team. But definitely, we can be the best duo. If I just say healthy and we keep doing what we are doing picking it up from last year."
Green doesn't mind if the band plays on without singing the praises of him or his team. They both like being off the stage before the lights come on.
"Before I got hurt my play has never dipped any," Green said. "I just happened to have some freak injuries. I always believe in my ability. I know I'm not slowing down soon. When I'm on the field, you can see if you watch the game on Sundays."
He could have been talking about his offense that is all in.
"They always do," Mixon said of the experts ignoring the Bengals. "When I was in college and high school they always did that with the Bengals. When people line up against me, they're going to know who I am. I'm not worried about that. I'm not worried about any ranking. Real football players, real football fans, whatever the case may be, they know what I can do."