The 2021 Bengals took the league by storm and the league rewarded a number of players with awards, titles and Pro Bowl invitations.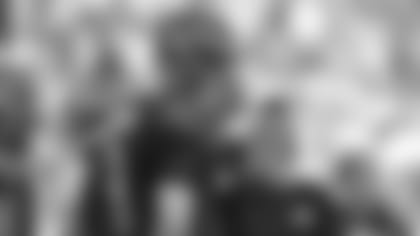 JOE BRRR
In his sophomore season quarterback Joe Burrow came back from injury and quickly reminded the league why he was the No. 1 overall pick in the 2020 NFL Draft. Burrow completed 70.4% of his passes for 4,611 yard, 34 touchdowns and 14 picks. 
Even though he was in contention for postseason awards in his first year prior to his injury, this year was the one in which took home hardware.
Burrow was named AFC Offensive Player of the Week twice in Week 4 and 16. He was also the FedEx Air Player of the Week four times – Week 4, 7, 16 and 17.
Despite being a Pro Bowl snub, Burrow was able to get an All-Pro nod. Pro Football Focus put Burrow on their Second-Team behind Buccaneers quarterback Tom Brady. Had Burrow played in Week 18 he might have been ahead of Brady.
Some forgot that Burrow was coming off an injury based solely on how well he was playing, but in reflection, he was anointed Comeback Player of the Year by NFL on FOX and the Pro Football Writers of America. According to NFL on FOX, former NFL quarterback Mark Sanchez said this about Burrow:
"He's got that Joe Namath quality to him," Sanchez said.
Burrow will be in contention for more awards at the NFL Honors on Feb. 10.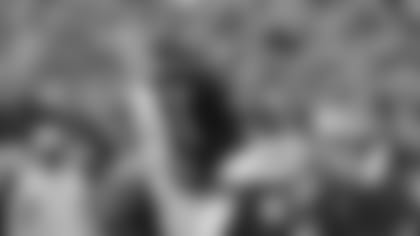 NUMERO UNO
Rookie wide receiver Ja'Marr Chase exploded onto the scene in Week 1 and has yet to slow down in the playoffs. Before his cleats touched the turf, Chase said he wanted to break records on draft night. 
Did he? Yes, a lot of them.
En route to off-season accolades, Chase set the rookie single-season and game receiving yard records – 1,455 and 266. His 1,455 yards is also the franchise single-season record breaking Chad Johnson's 1,440 set back in 2007. Because of this, Chase was named to a lot of lists.
Chase made the PFWA and PFF All-Rookie teams and the AP and PFF Second-Team All-Pro lists. Generally, when you make an All-Pro team, you're also selected to the Pro Bowl; Chase was no exception.
Chase accompanies Burrow with a number of weekly awards. The rookie wideout adorned the Pepsi Rookie of the Week belt in Week 1,5-7 and 17. Chase was also announced as AFC Offensive Player of the Week in Week 7 and 17.
For his September performance, Chase was named the NFL Offensive Rookie of the Month.
Naturally, Chase has been one of the best rookies this year alongside Dallas linebacker Micah Parsons. Both have been tied at the hip winning a couple of Rookie of the Year honors (PFWA, NFL on FOX, PFF, ProFootballTalk). The two should vie for the same awards at the NFL Honors.
Chase on the NFL on FOX award: "I said I was gonna put on a show for you guys."
But, Chase and Parsons are nominated for the Pepsi Rookie of the Year and only one can win it; Chase leads the vote currently and you can vote for him here.
ALL MIXED UP
Like Burrow, running back Joe Mixon returned to form this season after dealing with a nagging foot injury last season. This season Mixon recorded 1,205 yards on 292 carries with 13 of them going for touchdowns. The star back was also a threat in the receiving game catching 42 passes for 314 yards and three scores.
Long overlooked because of poor team success, Mixon finally got the recognition he deserved.
Mixon was named FedEx Ground Player of the Week three times (Week 1,11 and 12). He was also named the AFC Offensive Player of the Week in Week 12. The Bengals running back is a candidate for the FedEx Ground Player of the Year and you can vote for him here.
Mixon joins Burrow and Chase on PFF's Second-Team All-Pro list and will also join Chase in playing in the Pro Bowl; his first selection.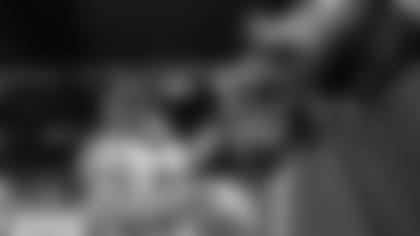 BLOCK, RELEASE, CATCH, SPIKE
Tight end C.J. Uzomah may not get the attention like Chase and Mixon because of the Bengals offensive structure but, he got recognized in another fashion. 
Uzomah's bright personality and connection with the media earned him the PFWA's Media Cooperation award. 
Formerly known as the Good Guy Award, the award, "is given to a NFL player for his qualities and professional style in helping pro football writers do their jobs." 
Uzomah still put up the best stats of his career: 49 receptions, 493 yards and five touchdowns.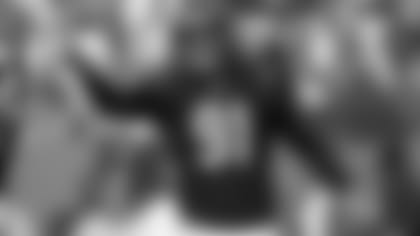 SACK MASTER
Defensive end Trey Hendrickson traded in Who Dat for Who Dey and it paid off in a big way. 
The former Saint signed with the Bengals in the offseason and went on to record 14 sacks on the season – second-most in franchise history. At one point, Hendrickson had at least a half-sack in 11 consecutive games; tied second-longest in NFL history.
Hendrickson also had 34 tackles and three forced fumbles which earned him his first Pro Bowl berth alongside Chase and Mixon.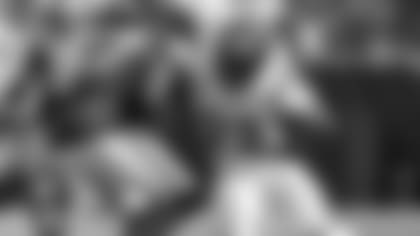 ISLAND LIVING
Cornerback Chidobe Awuzie also came by way of free agency and has made an immediate impact as well. The former Cowboy was named to PFF's Second-Team All-Pro list with the rest of his offensive teammates. In 14 games played, Awuzie has recorded tackles, 14 passes defended and two interceptions.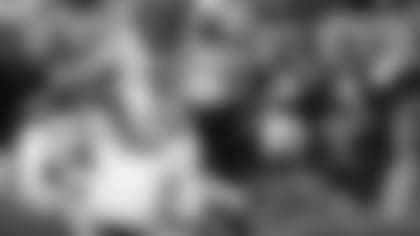 MONEY MAC
Much was said about the Bengals drafting a kicker, since then, Evan McPherson has flipped the narrative. The rook hit 28 of his 33 attempts with nine of them coming from 50+; a new franchise record. 
McPherson was named AFC Special Teams Player of the week twice (Week 1 and 11) and the AFC Special Teams Player of the month in Dec.