For the first time ever, fans are invited to Stripe The Jungle when the Bengals play the Bills on Sunday Night Football. The game kicks off on Nov. 5 at 8:20 p.m. on NBC.
Fans are encouraged to check out the Stripe The Jungle map to see which color those in their section will be wearing to the game to help bring to life the "Bengal stripe" pattern. The Bengals Pro Shop has black and orange jerseys, jackets, sweatshirts, hats and more for fans looking to gear up for the game.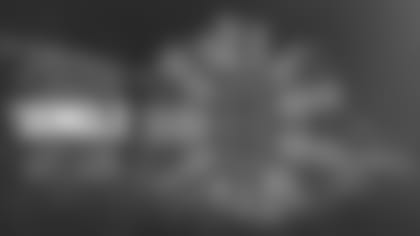 Stripe The Jungle
Learn how you can help Stripe The Jungle during Sunday Night Football against the Bills.
WEEK 9 · Sun 11/05 · 8:20 PM EST