History says the Bengals are going to bring back some all-stars after they coach the South in the Jan. 25 Senior Bowl (2:30 p.m.-NFL Network) via the April 23-25 NFL Draft.
Even if Joe Burrow doesn't show in Mobile, Ala., where if the national buzz is to be believed, Bengals equipment gurus Adam Knollman, Sam Staley and Tyler Runk might as well be packing a bag with Burrow's LSU No. 9 and shipping it to One Paul Brown Stadium after the game.
Most of the Senior Bowl's approximate 115 players figure to be draftable as the top seniors and graduated juniors in the nation. Last season the Bengals drafted six players out of Mobile, including four in the second, third and fourth rounds that started at least two games as rookies in Washington tight end Drew Sample, North Carolina State middle linebacker Germaine Pratt, North Carolina State quarterback Ryan Finley and Arizona State defensive tackle Renell Wren.
Linebacker Deshaun Davis and cornerback Jordan Brown, taken in the sixth and seventh rounds, respectively, didn't make the team out of training camp.
The last time the Bengals coached in the game in 2011, they didn't take anyone from their North team but took two South players, TCU quarterback Andy Dalton and Georgia left guard Clint Boling, in the second and fourth rounds, respectively, before they went on to start Opening Day as rookies and a combined 240 other games for them.
So with an eye to the future, here are a few of the South's players to watch. Off of how they drafted last year and some of the moves and extensions they made during the season, it's hard to see them going for tight ends, running backs and safeties early.
QUARTERBACKS: Justin Herbert, 6-6, 237, Oregon; Jalen Hurts 6-2, 218, Oklahoma.
Burrow is being bannered as the Bengals' guy at No. 1 and if he commits to the Senior Bowl they'll get to coach him. Herbert and Hurts are already in.
Herbert didn't do what Burrow did in college, but he won't have to wait long after Burrow gets drafted. He's a top five kind of guy. He had a long, productive career with a .647 winning percentage in 43 starts that included 95 TDs against only 22 interceptions. This past season won the NCAA's academic Heisman. Hurts has been projected everywhere from round two to day three because there are questions about his ability to play in the pocket, but he's got the legs and arms to create and had terrific production in Norman while leading the Sooners to the Final Four.
LINEBACKERS: Davion Taylor, 6-2-225; Colorado; Akeem Davis-Gaither, 6-2, 215, Appalachian State.
Probably not a high-pick answer among this crop, but these two are run fast and hit guys the Bengals can use even though they're undersized.
Taylor, a junior college transfer, had 23 third-down stops this season along with 13 quarterback pressures, nine pass breakups, two quarterback chase downs and three fumble recoveries and he returned one for a touchdown. Davis-Gaither earned Sun Belt Conference Defensive Player of the Year while making 104 tackles (14.5 for loss), five sacks, eight pass breakups, six quarterback hits, and an interception. He's the classic small school player that can raise his stock in Mobile playing and practicing against better competition than he faced all season.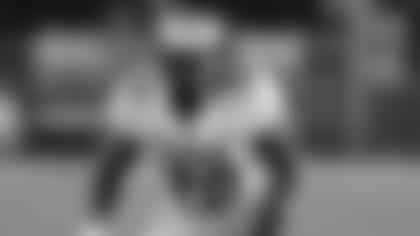 CORNERBACKS: A.J. Green, 6-1, 190, Oklahoma State; Reggie Robinson III, 6-1, 197 Tulsa.
Wouldn't it be fun just to see Green cover A.J. Green in practice? This group of corners has a little bit of everything for everybody, from small, slippery inside guys to long, leaners on the outside. We went with the latter because with Dre Kirkpatrick coming off a knee injury at age 30, William Jackson III in a contract year and Darqueze Dennard a free agent, it's time to stock up on the outside. It's a huge week for these guys with Robinson trying to move out of rounds three to five and Green out of rounds five to seven in projections from Walter Football.
DEFENSIVE LINE: Javon Kinlaw, 6-6, 310, South Carolina; Terrell Lewis, 6-5, 252, Alabama; Raekwon Davis, 6-7 312, Alabama.
Kinlaw won't be around for the Bengals to pick at No. 33, but he'll be fun to watch in the middle of the line as maybe the South's best defender. Lewis, who had 31 tackles, six sacks and two deflections after he missed all of 2018 with a torn ACL, has tremendous ability as the South's best edge rusher as he fights durability issues. Davis doesn't have the sack numbers to match the talent (two sacks in the last two seasons), but the guy is huge with an 85-inch wingspan, can move, play the run and has some versatility. He's a tackle that might be able to move to end in the version of the 3-4 the Bengals use. Walter Football has Davis going in the first two rounds and Lewis going in the first three.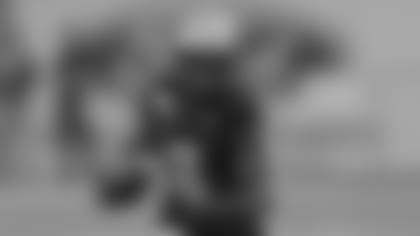 OFFENSIVE LINE: C Lloyd Cushenberry III, 6-4, 315, LSU; LT Prince Tega Wanogho, 6-7, 301, Auburn; G Ben Bartch, 6-6, 306, St. John's.
The Bengals are going to be moving a lot of these guys around. For instance, huge Mississippi State tackle Tyre Phillips, projected by Walter in rounds three to five, probably gets a look inside at some point. Clemson guard John Simpson, another three-to-five, might see if tackle can be his second position. Kentucky power guard Logan Stenberg (Walter projects to rounds two to four) could get a few snaps at center.
Bartch is another example of a small-school guy looking to show he can play with the big schools. In recent years small-school offensive linemen have used the Senior Bowl to rocket up the draft boards, like Hobart center Ali Marpet five years ago when the Bucs grabbed him in the second round. Walter projects Bartch four to six, so if he's as good as his tape, he'll no doubt move up. And he'll probably get a peek at center.
If Burrow plays, he'll be comfortable with his center after Cushenberry leaves Baton Rouge as a junior and the Tigers wondering how they can replace such a valuable guy in the wake of his 28 straight starts.
But the highest drafted guy may be Wanogho. Walter has him anywhere from rounds one to three and that mirrors his up and down career. But his upside is as huge as his NFL left tackle athleticism.
(Another South tackle that could go high is Texas Tech's Terence Steele and his 36-inch long arms.)
WIDE RECEIVERS: Brandon Aiyuk 5-11, 203, Arizona State.
Here's a guy that could be there for them at No. 33 if they like what they see in Mobile. According to Walter he runs a 4.5-second 40-yard dash and put up solid numbers for Marvin Lewis' Sun Devils with 1,192 yards and eight touchdowns on 65 catches.