Not only have the Bengals revamped their secondary during the last week, but all six of the reported signings in this defensive overhaul have come from playoff teams.
The latest surfaced Wednesday off internet reports they agreed with Saints safety Vonn Bell on three years for $18 million as he became the third starting defensive back to join them since free agency opened last week and the sixth new defender. At roughly a total cost of $115 million, the Bengals have attacked decimal points with dollar signs for a defense that gave up a league-leading 6.1 yards per play.
"I guess they said enough is enough and drew a line in the sand and they went and got some guys that can play the game and love the game," said Bell from his off-season home in Miami, waiting for the Bengals to make it official. "It creates a standard, it creates a culture. Guys that have been there in the atmosphere and they just want to bring the atmosphere to Cincinnati and that's what we plan to do."
The Bell move appears to open up the Bengals to more three-safety looks, a scheme they showed on a few occasions last season under new defensive coordinator Lou Anarumo with strong safety Shawn Williams playing the role of the little linebacker.
The 5-11, 205-pound Bell is another strong safety-type who is coming off an NFL-best five fumble recoveries (tying the Bengals total) and another one in the Saints' playoff loss. It all came during a season when he logged his first NFL interception and first NFL touchdown off a fumble return to go with a career-high 89 tackles.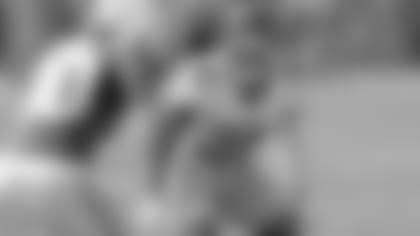 Bell just turned 25 in the last month of the season and free safety Jessie Bates III just turned 23 three weeks ago, so they've got two safeties that aren't even 50 years old yet combined but have teamed for 93 games, seven interceptions and eight fumble recoveries. How they deploy with Shawn Williams, their indomitable captain who kept the defense together last season playing 97 percent of the snaps despite a slew of injuries, remains to be seen. Williams, their spiritual leader, can do so many things in the locker room and on the field as a fourth backer and a third safety as well as a special teams captain.
"I just told them to send me the playbook right away. I want to learn the defense as soon as possible," Bell said.
He and Bengals fans can join the club. There are a lot of 'Hello My Name' Is stickers floating around on defense after the most expensive off-season haul in Bengals' history.
Earlier Wednesday reports had the Bengals adding reserve Titans cornerback Leshaun Sims, a good-sized 6-foot, 203-pounder with 11 starts and two interceptions in his 53 games during four seasons in Nashville. Last season he played 30 percent of the snaps as a third corner, none in the postseason when he played 30 special-teams plays.
A fifth-rounder out of Southern Utah, Sims becomes the fifth new cornerback with pro experience to join the Bengals this offseason. They signed starting outside corner Trae Waynes and starting slot corner Mackensie Alexander from the Vikings last week to go along with inking former Packers backup corner Tony Brown and CFL interception leader Winston Rose earlier.
With Waynes hauling in a reported three-year, $42 million deal, that could mean the Bengals are looking to move incumbent starter Dre Kirkpatrick and his $11 million salary cap hit for this season.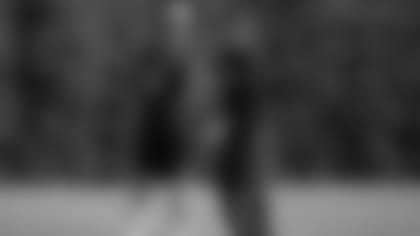 In that scenario, Waynes lines up opposite William Jackson III with Alexander in the slot backed up by Darius Phillips as Sims, Brown, Rose and Tory McTyer grind for roster spots on the new-look corner. Only Jackson and Phillips were in training camp last season.
In Waynes and Alexander they get two solid corners trained in the Mike Zimmer mold and since the Vikings head coach led the Bengals defense for six seasons, those two guys are going to be in a fairly familiar scheme back there. The sense is the Bengals feel like they've upgraded the corner position in every category. Yes, tackling and tracking the ball lead the way. Waynes, Alexander and Sims are willing tacklers and Rose's ball skills made him a CFL all-star.
And here comes Bell, a winner everywhere he's been. He led his Georgia team to the high school state championship game. He had six tackles and a sack when Ohio State beat Oregon for the national title. He's been to the playoffs with the Saints consistently, the last two seasons as a starter.
And there are those five fumble recoveries. All the Bengals combined for five last season and just 17 in the last four seasons.
"Turnovers. We spent a lot of time on that in New Orleans," Bell said. "Punch it, strip it, knock it out. We did the turnover circuity Wednesdays and Thursdays. Trying to score on defense."
Bell was a star in Columbus before the Saints took him in the 2016 second round and, in fact, his recruiting visit to Ohio State came at Paul Brown Stadium when the Buckeyes played their spring game in the home of the Bengals. He was teammates with Sam Hubbard and Billy Price and becomes the 33rd Buckeye to play for the Bengals.
Here's what he says he gives the Bengals:
"Give them energy. Give them life. Give them another coach on the field. Give them a leader. A guy that's been around. A guy that's played a lot of ball at a young age and he knows how to win and getting a God-fearing man, too. You get all that in one. I can't wait to get around my teammates."
Remember what Anarumo said last month at the NFL scouting combine? He was looking to upgrade all three levels and they've done more than that.
Along with decimating the secondary, they made Houston's D.J. Reader the highest-paid nose tackle in the NFL after he helped the Texans win the AFC South as well as adding a starting middle linebacker in Josh Bynes, the guy that settled down the Ravens defense when they secured a bye and won the AFC North going 5-1 in the division.
The Bell report has sounded a culture change on defense.
"You're going to get a dog that leads the alpha males," Bell said. "And it's just time to go."