Paul Brown's team is reportedly on the hunt for another quarterback and with Joe Burrow of Athens leading the conversation when the draft opens Thursday night, you figure it's about time the Bengals are finally casing one from Ohio.
After all, it only took about 100 years.
Brown has to be the father of all Ohio quarterbacks. Starting when he threw five touchdown passes out of the single wing and rushed for another as a senior for the orange-and-black clad 1925 Massillon High School Tigers. The Massillon Evening Independent described him as a "cool, heady (player)," and "not the least bit inclined to get flustered and the type of (performer) who never shoot their passes until they see a man out in the open."
Now roaring in full circle nearly a century later is possibly another calm, canny Ohioan. Burrow, the reigning Heisman Trophy winner, shares with Brown the distinction of transferring from Ohio State before winning the quarterback job at his next stop and later getting the last word with a national championship.
"I think," says Bengals president Mike Brown, Paul's son, "they thought my dad was too small."
They both went south, Burrow to Louisiana State and Brown to Oxford, Ohio's Miami University. Both wandered through Cincinnati on the way with Burrow very nearly committing to the University of Cincinnati and Brown's 1929 Miami club beating the Bearcats, 14-6, in Cincy, in the last game of the year to finish 6-2.
"He'd just go through the game and he'd never raise his voice but he could cut you to the bone," says Ken Anderson, the quarterback of P.B.'s best and last Bengals team 50 years later in 1975, recalling those Monday team meetings.
"He never really got after the quarterback in front of the team."
Anderson paints an almost Rockwellian portrait of Brown in those meetings. Khakis. Black coaching shoes. White T-shirt. Black hat. Yellow legal pad. Glasses. Demanding. But he saved it for the quarterbacks only when they met with him and assistant Bill Walsh.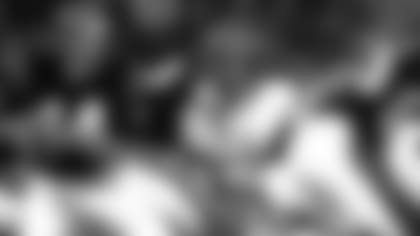 "'Anderson,'" says Anderson, who can recite it all from memory. "'This game's a little too big for you. Maybe it's time to find your life's work."'
Brown knew what his life's work would be, it seemed, even as he threw those touchdowns for Tigers head coach Dave Stewart in the fall of '25. Stewart became Brown's mentor, a man Brown idolized and later followed into the Massillon job in a move that jump-started the career of the greatest coaching innovator in NFL history. 
After leading Massillon to a national scholastic dynasty that has spawned 24 state titles by winning 90 percent of his games as the town earned the nickname "City of Champions," Brown coached Ohio State's first national championship before he founded Ohio's NFL teams in Cleveland and Cincinnati.
But it all began with Stewart in the small city 50 miles south of Cleveland in the roaring '20s, when Massillon thrived with steel and trains. Paul Brown once said his teams reflected the clockwork precision of his father, a railroad dispatcher.
 Mike Brown remembers his father telling him how a popular coaching belief of the '20s was the quarterback should spend as much time as possible with the coach off the field so he knew which of his plays to call on the field.
That's an act the players routinely performed in the first half of the century until Brown himself began calling the plays a generation later in Cleveland when he sent "messenger guards," into the huddle with his call.
Decades later when Art Modell fired Brown as head coach of the team they named after him, one of the complaints was the game had passed him by because he sent the Browns' plays in from the sidelines. Mike Brown smiles because, well, did you see Andy Reid's play sheet when he coached the Chiefs to the Super Bowl title a few months ago? 
But back then, the Massillon newspaper would recount plays that began with "Brown barking out signals," and Brown and Stewart became so close that the father delighted in telling the son about him.
One time Stewart took Brown to visit his father, a minister. When they got there, Pastor Stewart wasn't there but a couple looking to get married was. So the younger Stewart didn't bat an eye and did the honors as Paul Brown stood in as best man.
They helped Massillon elope with football lore by "uncorking as brilliant and deadly an aerial attack as any high school team has shown in years, the orange and black pigskin chasers of Washington high school last Saturday afternoon buried the Zanesville high team under a 48 to 0 score," according to The Independent after one 1925 game.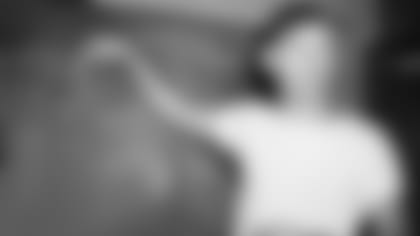 "Brown flipped a pass to McConnell for nine and Halpin made a first down. Halpin made five on the next buck and then Brown tossed another pass to McConnell, this one being good for 11 and planting the ball on the three-yard line … (Later) Zanesville punted to Brown who was downed on his 30-yard line. Brown immediately flipped a pass to Fulton for nine … Brown called his forward passing machine into action and tossed to Williams for nine. Two bucks carried the ball to the four-yard line as the game ended."
The way the son remembers it, Brown was small, but wiry, fast and smoothly coordinated. Maybe he went about 5-9 and even to the end of his life at age 82, P.B., Mike remembers, never tipped the scales at numbers other than 157 or 158 pounds.
He was an up-the-middle guy all the way. QB in football. Guard in basketball. Centerfielder and he was good enough to also play baseball at Miami. Mike thinks he also may have run some track at Miami and he was also a pole vaulter during his athletic days.
"Quick. Quick," Mike says, recalling a day when P.B. was about 40. "I remember one time in Cleveland when I was either in grade school or junior high and we were out in the yard shooting baskets and he made more than we did. A two-hand set shot, but he was quick, quick."
And P.B. had an arm. Mike's first dint of sports memory is when his father coached at Great Lakes Naval Station during World War II, after Massillon and Ohio State and before Cleveland. He remembers how happy he was when his father played catch with him, but he couldn't handle Paul's sharp-breaking curve.
Once at Great Lakes, the Browns (Paul, wife Katie, sons Robin, Mike and baby Pete) went on a picnic with the family of Weeb Ewbank, Brown's predecessor as Miami's quarterback. Paul and Weeb were tight before they moved into the pro coaching ranks, where Ewbank became the only man to win a championship in both the NFL and AFL.
But on this day they were two ex-ballplayers looking for an edge. Ewbank also played baseball in Oxford and led Miami to two different conference championships during his career.
"I don't know who was hitting the ball, but my father and Weeb were shagging," Mike Brown says. "They didn't say anything, but I could just tell it was getting competitive. Quietly, they were trying to be better than the other guy. To me, a little kid, it was impressive. They were both fast and they could both catch and throw."
P.B. showed off his arm plenty in '25.
"Paul & Paul, Inc., forward passing a specialty. That, ladies and gentlemen, is the latest combination doing business, in a football way, for Washington high school," The Independent raved after Massillon's 18-0 victory over Toledo's Woodward Tech.
"All of Massillon's touchdowns were recorded through the use of the aerial attack and Brown and (Paul) Storrie negotiated all three of them. Brown's duty in this new gridiron combination is to take the ball on a pass from center, dodge around a bit behind the line of scrimmage until his partner, Storrie, can get out into the open and then flip the pigskin into space over the heads of the struggling warriors. The rest of it is up to Storrie."
The rest of the story is that Brown went on to team with Otto Graham in Cleveland to become the Bill Belichick-Tom Brady combination of the 1940s and 1950s. While Graham went to the Pro Football Hall of Fame quarterbacking just 13 losing games in his 10 seasons of pro ball, in that stretch from 1946-55 Brown led Cleveland to four All-American Conference championships, three NFL championships and never missed a title game in either league.
"I was at a golf tournament once with Otto Graham," says Kenny Anderson, a bit startled when Graham asked if ever changed a play that the guard brought in. "I told him, 'Gee, Otto, I've only been in the league a few years.'"
Graham offered, "Let me give you a tip. If you ever do, make sure it works."
The old Massillon signal-caller could be tough on his quarterbacks, but even at the end of his career he had all their respect. From a rookie like Anderson, a small-school draft gem, to a veteran like Virgil Carter, plucked out of Buffalo 25 days before the 1970 season with one of P.B.'s more remarkable trades. In exchange for a sixth-round pick, the Bengals got a quarterback that helped lead them to the quickest division title in the history of pro sports expansion teams. It was all mutual. Fourteen years later Brown hired the indispensible backup quarterback on that '70 team, Sam Wyche, as his head coach.
Why they needed Carter is another Ohio quarterback's story. A sad story. The Bengals were finally faced with the reality they needed to find a replacement for Chillicothe's Greg Cook, their golden child who led the 1969 AFL passing rankings as a rookie despite a shoulder injury that would eventually end his career.
"I've seen the film of his career. There weren't many games, but they were so spectacular," Carter says. "He had a big-league arm and you see a lot of those guys come around since. He was probably one of the very first that really could throw the ball anywhere on the field."
Carter was known more for his agility than his arm and his guile more than his gun. He quickly became impressed with how Brown allowed Bill Walsh, his quarterbacks and wide receivers coach, to tailor the offense to Carter's abilities.
"The only choice we had in Cincinnati was to build our offense around what Virgil could do. And believe me, the short pass was all he could," Walsh told a newspaper in 1985. "He was a great competitor and a great team leader, so we just played into his strength."
What nobody knew then is that those short passes built the foundation of the West Coast offense, a passing game based on timing, angles and east-west leverage rather than the old school vertical game.
"The thing I respected about Paul is that he was very good about his assistant coaches having their autonomy," Carter says. "He would never step on Bill Walsh's dealings or Bill Walsh's comments. I'm sure when they went into the meeting room he had a lot to tell Bill and they had a lot to talk about. He just never got in Bill's way, which made that development of the West Coast offense, really the Ohio offense, succeed. He let Bill do exactly what Bill wanted to do."
Carter, with help from backup Sam Wyche, led the Baby Bengals on a surreal run, ending the season with seven straight victories to win the old AFC Central. Brown so highly regarded Carter that he allowed him to change the side of the called sweeps at the line of scrimmage, as well as check to audibles.
"The thing with Paul is he liked me more not for what I could do on the field other than not make mistakes," Carter says. "People were amazed at some point in that season he would actually let me go to the line and call an audible …. I didn't call it one time. If you did change the play and it didn't work, you just didn't want to deal with the consequences."
A month after winning their first division title, they drafted their first franchise quarterback from out of what Howard Cosell would incessantly remind us, "Tiny Augustana College." Brown's two sons, Mike, then the assistant general manager, and Pete, the director of player personnel, vehemently urged their father to take Ken Anderson in the second round. The kids loved that same kind of Carter intelligence and Pete noted on one of his scouting reports Anderson's high GPA in his math major. Everybody breathed easier when he was there in the third round.
"The worst moment was my rookie year," says Anderson, shoved into the middle of the third game of the season in Green Bay when Carter got hurt.
Anderson had the Packers beat with 30 seconds left on a fourth-and-one rollout on the goal line, but he didn't follow guard Pat Matson into the end zone and not only didn't he get the touchdown, he didn't get the first down to end the game and had to duck when Matson threw his helmet at him.
Then in Oakland Anderson got up after an early hip shot from the massive Ben Davidson ("Virgil was hurt and our tackle, Ernie Wright, picked me up by the back of the pants and said, 'You're all we got Rook. Get your ass back in there') and generated ten points late despite limping off after another hip shot only to see George Blanda lead the Raiders on a last-ditch touchdown drive.
When Anderson got shot up in Houston the next week after not practicing at all, "The longest pass I completed was 50 yards and Kenny Houston returned (his interception) for a touchdown," in a 10-6 loss.
When Brown called them up in the locker room after it was over, he looked at Anderson with acid and said, "Anderson, this is the fourth game in a row you've lost for us."
Anderson admitted he was "devastated," on that plane ride home. But one of the reporters in the traveling party (the media hitched rides on the team charter in those days) reported back to Anderson after talking to Brown.
"He said, 'You can't imagine all the good things P.B. is saying about you in the front of the plane,'" Anderson said. "That was my indoctrination."
A quarterback's love was tough love in Paul Brown's Bengaldom. Eventually Anderson came to know how much Brown loved him. The day he retired, Brown, already a Hall-of-Famer for 20 years, said Anderson also belonged in Canton. Before Anderson got into coaching he was a sports reporter for Cincinnati's Channel 12 and for one Monday night game he cut an interview with Brown in the Riverfront Stadium stands. They called the segment, "P.B. Remembers," and it was just Brown, Anderson and the cameraman.
"With Paul, if you were the player and he was the coach or even the GM, it was just you and him," Anderson says. "But the thing I always liked is when I retired, he let you in a little bit. We went through his whole career. From Massillon to Ohio State to Great Lakes to the Browns and Bengals. I wish I had those raw tapes right now. They would be priceless. At that point in time, you got to get inside a little bit. A little closer to him."
When you went inside, it wasn't all that far from Massillon, 1925, and the paper blaring, "The (long) pass from McConnell to Brown who sprinted to the one-yard line was directly responsible for the touchdown, the play bringing a gain of 35 yards. The Massillon attack became stronger when Brown was shoved into the fray, his ability at throwing passes aiding materially."
"He was an amazing man to play for. He's a big reason the way pro football operates today. Belichick will tell you that," says Anderson, not only one of his quarterbacks, but one of his pallbearers that 1991 day in Massillon.