Germaine Pratt, the Bengals' old-school rookie middle linebacker who listens to Marvin Gaye and Al Green while accomplishing the goals on a long-lost list that dates back to the seventh grade at Ferndale Middle School, has an old soul.
So says his mother and Shemeka Bland really should know. The single mother raised Pratt and his two brothers in their home in the gritty part of High Point, N.C. while holding, at times, three jobs with help from his great grandmother and great great grandmother.
And that's what she calls him.
 He doesn't like "Germaine," and she only uses the middle name her sister gave him, "QuaDarius," when she's mad. As in, "Germaine QuaDarius Pratt." So "Pratt," it is. At 6-3, 240 pounds, the sledge-hammer name fits.
"An older spirit is always better," Bland says. "They talked about the olden times. You know how it is when you talk to your grandmother. They talk about how it was in the old days. Pratt has a lot of wisdom and knowledge."
Which is exactly what the Bengals are looking for in the middle of a defense under a massive off-season overhaul that claimed their best linebacker in Vontaze Burfict and their most experienced in Vincent Rey. The sooner, the better, and the one thing the Bengals could glimpse in the spring practices is that Pratt does get there as quick as any big backer they've had in a while. He arrived at the rookie minicamp healthy and left the mandatory minicamp healthy and in between a stint with a hamstring issue Pratt's whip-like speed once timed in a 4.57-second 40-yard dash showed up.
But they feel like Pratt's true strength (defensive coordinator Lou Anarumo likes to talk about the "violence," with which he plays) is going to be on even more display when he's allowed to play in shoulder pads in training camp. How quickly their third-round pick absorbs the defense ultimately decides how quickly he's going to play. But hopes are high he can combine elements of the club's best backers in the last 15 years with some kind of cross between Burfict's physicality and Brian Simmons' movement. Maybe not on the same tier, but a solid combo is just what they need.
"The goal is to get better every day. Pick out something and improve on it every day," Pratt says.
He's a goal guy. He's been writing them down since Ferndale and if he doesn't stick his current list on his morning mirror, he'll put it in his playbook. It's hard to top that one from the seventh grade.
"He wrote a list of things he wanted to do and he accomplished all of them," Shemeka says. "He wanted to graduate from high school, go to a D-1 college, he wanted to graduate from a D-1 college and he wanted to go to the pros."
One of the reasons he checked all the boxes, Shemeka Bland says, is he was one of the caregivers to Emma McFadden, 99 when she passed as Pratt was getting out of high school. And the legacy of Emma's daughter and Pratt's great grandmother, Mildred Dawkins, is on one of his tattoos, a reminder how she grew him up in the church and kept it all together before her death two years ago at 79.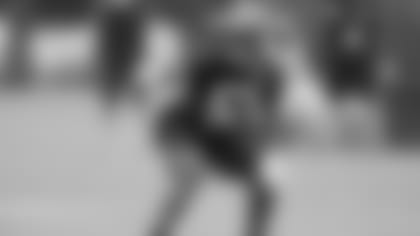 "She was his great grandmother, but she was more like a grandmother," Bland says of those weekly visits to Emmanuel Baptist Church on Leonard Avenue. "My grandmother was amazing. She took everybody to church. Sunday morning you better get up or that broom is coming through."
When she was 15, Bland's father was killed and when she rebelled through the turmoil, she moved in with Dawkins: "My grandmother being a holy woman, she grabbed me … We've got a big family. A lot of bed rooms. Everybody stays."
Pratt once told a Carolina TV station that he grew up "in poverty, in the hood." But they had everything they don't put in a census. Everybody stays.
Once Emma couldn't live on her own, Pratt remembers when she moved in and how the family took turns feeding her or walking with her or just talking with her. It's such a tight family that Shemeka and her cousin consider themselves sisters and their children are brothers instead of cousins. When Emma had stories, Pratt listened. Like how she grew up on a farm not far away with her white father and Cherokee mother, and how she picked cotton before she moved away and got married.
"He had a chance to experience a lot of life with Granny," Shemeka says. "When she was down he got the chance to feed her and listen to her."
Pratt figures he's living his greats' lessons every day he's looking at his lists.
"Get a job that you love to go to work and build on it. Keep building," Pratt says. "And follow your dreams."
While talking to Emma and behaving Mildred, he learned from watching how his own mother helped make his dream possible by the sheer dint of hard work. For 20 years she's been a certified nursing assistant working in the home health field and has worked as a supervisor. Ten years ago she started waitressing at Waffle House by picking up tables on third shift. She's got better hours now, but there are nights she'll also clean office buildings.
"Three boys. I had to be a little rough," Shemeka Bland says. "I'm the littlest thing you ever want to see, but I had to be rough because they're big. But most of the time we did more talking than anything."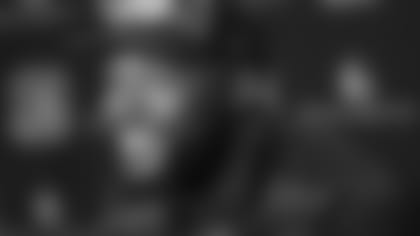 She quickly discovered that her restaurant customers can provide her updates on her son and what he's been doing on the field 90 minutes away in Raleigh at North Carolina State or now with the Bengals.
"Germaine is very popular in our town," Bland says. "For a young man to stick with it like he has, he's realizing his dream. Everybody's excited for him."
High Point is a small city of 100,000 known as the "Home Furnishings Capital of the World,' but Pratt had bigger ideas starting in the pee wees and never planned to hang around on the couch. He hasn't expanded that seventh grade list, but he still keeps lists. During training camp at North Carolina State, he would write down what he wanted to improve by time the time camp broke. It would look something like: eye discipline, hand work, drops.
And he also has spiritual lists, too. He might top off one with "If God is with me, who can be against me?"
"As a true competitor, you have to make it hardest on yourself," Pratt says. "Coach helps. He can help you see things. But I've got to improve each day and showcase what I can help bring to the linebackers."
One goal didn't make the original list, but to her it seems Pratt has been talking about it for just as long. He wants to take care of his mother. He'd like turn three jobs into none.
"That's the plan," Pratt says. "But I'm not sure she'd give everything up. I know that she likes being a nurse because she likes to help people."
The littlest thing you ever saw has the biggest take on Pratt you ever heard and it's as old school as it gets.
"He's one of these people who is hungry," Shemeka Bland says. "Hungry for success."