The Bengals' incumbents on offense have been absorbing the first major moves of the New Dey in last weekend's NFL Draft and here are the returns Tuesday after they went through voluntary workouts at Paul Brown Stadium.
- The linemen know they're undergoing their second major overhaul in as many years.
"It's a business, right?" said left tackle Cordy Glenn, who watched them select Alabama left tackle Jonah Williams with their first-round pick.
- For the first time since 2007 the Bengals didn't draft a wide receiver and the current crop took it as a positive sign.
"They've put a lot into us, a lot of trust. They believe in us," said John Ross.
- For the first time since they took Donald Hollas out of Rice in the 1991 fourth round, the Bengals took a quarterback as high as the fourth when they had an established incumbent. But Andy Dalton knows he's the unquestioned starter and said he wasn't looking for a call from head coach Zac Taylor for an explanation for the Bengals' first ever trade up to get a quarterback in North Carolina State's Ryan Finley.
"There was nothing that really needed to be said. I think he's anxious to meet him and get him in here and see what he can do," Dalton said. "I think they're just trying to create some competition in the backup room. Obviously we need numbers, you can't go in with two. You want to get to four, and I think we did that because we signed an undrafted free agent as well. I'm excited to see what he's like and get to meet him."
After they selected Williams at No. 11, Taylor went out of his way not to assign him a position. But he also indicated Williams starts because he said it gives them a chance to play the five best guys. That has spurred a flurry of guessing games centering on their two most experienced linemen. Could it mean putting Williams at his natural position, left tackle, and moving Glenn to left guard? Or putting Williams at left guard? Or leaving left guard Clint Boling put since he's the line's most veteran player with 109 starts? Or something else?
Glenn, who last played guard so long ago Boling was one of his left tackles at Georgia, didn't sound enamored with a move, but he also said he's willing.
"Nobody knows. I'm pretty sure they have a plan in place," Glenn said, "They're probably going to move a couple of guys around and see a couple of different lineups and see what they really have and what the best unit to put on the field is.
"Some guys can play in a phone booth and some can't. I can play in a phone booth and I can play on an island," he said of that last stint inside. "It's almost 10 years ago. I don't know (if it's like riding a bike). It will be interesting though for sure."
Boling, a top of the fourth-rounder in the 2011 Green-Dalton draft at No. 101, watched them trade up into the bottom of this year's fourth to grab Ohio State guard Michael Jordan at No. 136. So he's been here. He's the only linemen left that's been in a play-off game for the Bengals.
"Not at all," said Boling, when asked if he was surprised about the two line picks early. "We lost a lot of guys from the past few years. That's the way it is. They bring new guys in. Happens all the time.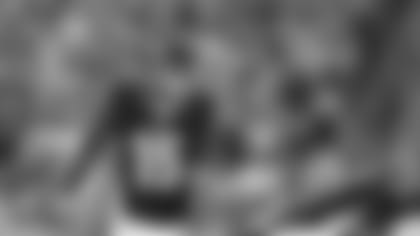 "It creates competition for everybody. Everybody is in that position where you are always fighting for jobs. There's always competition associated with it. There's been competition since I've been here and there's competition at every single spot. That's what makes guys better."
There are fewer questions at wide receiver given not any of the 10 draft picks was a wide out. The new coaching staff didn't get a chance to see Ross last week in the voluntary veterans minicamp before the draft, but they've been behind him ever since they shot down a trade rumor at the NFL scouting combine. Like Ross said last week, Taylor phoned him to tell him not to worry about it. But even before that he knew he would be solid with Taylor because Rams cornerback Marcus Peters, Ross' old teammate at Washington, gave him a call a day before they played in the Super Bowl to give him the lowdown on Taylor, the Rams quarterbacks coach.
"He just told me Zac's a good guy," Ross said. "He said, 'He asked about you. I told him about you.' From there I knew we were going to build a relationship. I was very excited to get in and meet him start preparing."
And Ross reiterated what he said last week. He loves the scheme getting cooked up by Taylor and offensive coordinator Brian Callahan.
"I think they've got a lot of good plans and I'm excited about it. I can't wait to see it just from what I see in basic install. It looks fun."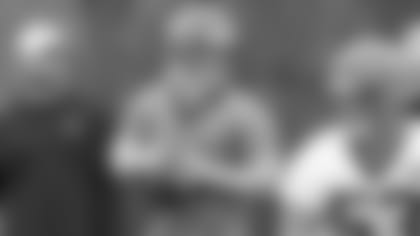 Wide receiver Tyler Boyd, coming off a 1,000-yard season in his third year, believes Ross just needs some confidence. He looks at his own injury-induced second season of 22 catches for just 225 yards and two touchdowns and sees Ross' second season of 21 catches for 210 yards and seven touchdowns last year. He knows the Bengals are thinking Ross can do what Boyd did in that third season and take off.
"I have full confidence in the guys we have here," Dalton said of his receivers. "I think the way guys showed in the minicamp we had, I think everybody feels comfortable with just the progress that our guys have shown. You always want to add weapons, but it didn't shake out that way. But I've got full confidence in the guys we have here."
Besides, the way Taylor, Callahan, et al, are attacking this, they believe the best way to help Dalton is not to reach for iffy wide receivers in the draft but to make sure they re-tool the line so they can run the ball effectively.
"Everything starts with the run, so I think there's an emphasis there. So we'll get everybody together here and see how they help us," Dalton said. "
That's the mind-set we want to have, that's how we want to play. When you add guys that fit that mold, it's only going to make you better. I think we did a great job of that in the draft, adding pieces that are going to help us win games."
Another guy that could help that run game is a sixth-round pick, Oklahoma running back Rodney Anderson, whose 6.2 yards per carry on 200 college runs makes him an intriguing guy despite three season-ending injuries in Norman. He comes out of Dalton's hometown in Texas and allowed him to get off the line of the day.
"He may be the best player to come out of Katy," Dalton said. "He's a stud. He's an absolute stud. And for us to only have two guys in the NFL from Katy High School, to both be here, that's pretty cool. I don't really know him. But I knew of him. When he was a freshman, you could tell he was the real deal … I'm probably (nine) years older than him. But I definitely knew who he was. I knew who he was when he was young."