Joe Mixon isn't whining, complaining or trying tweet his way out of Dodge. The defending AFC rushing champion just wants to help. And he doesn't care how. He'd like to catch more passes, no question about it. But what he'd really love to do is get the Bengals' last-ranked run game slaloming downhill when they play the best running team in the game Sunday (1 p.m.-Cincinnati's Channel 12) at Paul Brown Stadium against the Ravens.
"Hat on a hat, smashmouth, downhill running. That's how I like it," Mixon said after Monday's practice. "When you want to play downhill, smashmouth, like how the Ravens like to play football, at the end of the day you've got to take it to these dudes … I understand situational football. Yes, it is frustrating, but at the end of the day I get it, and I understand it. I'm not here to bad mouth nobody … I'm not frustrated with my team, I'm not frustrated with Zac. I'm frustrated with myself because I'm not putting up what I know I could do."
That's not the sound of a guy griping. That's the sound of a guy leading as they rally around rookie quarterback Ryan Finley preparing for his first NFL start. Back-up quarterbacks may be all the rage this season, but winning that first start is still a huge task.
Since Bengals quarterback Andy Dalton won his debut with a save from Bruce Gradkowski in Cleveland on Sept. 11, 2011, rookie quarterbacks are 17-30-1 in their first start, according to Elias. Ravens head coach John Harbaugh is 15-6 against rookie quarterbacks, Elias says. The last Bengals rookie quarterback to win his first NFL start that came at home was Boomer Esiason 35 years ago in another division game, a 13-3 win over Houston at Riverfront Stadium.
And all of them had help from the running game.
"With the quarterback situation, we've just got to help him out. We didn't help Andy out much. They went that route and that's very unfortunate," Mixon said of the benching. "Now we've got Ryan, and we've got to help him out to see what he can do. We've got to call shots. We've got to see what his arm's looking like down the field in a game. And we've got to get the ball out of his hands. Quick. Like I said, Baltimore is going to dial up every blitz in the book."
Mixon only has to go back to last year and how then-offensive coordinator Bill Lazor tried to take the heat off Jeff Driskel making the first five starts of his career in the last five games when Dalton was injured. Mixon averaged 19 carries per game in those five, featuring career highs of 26 and 27 in back-to-back games that were Driskel's only win (against Oakland) and a near-upset of the Chargers (on the road). But in the last two games Mixon combined for just 30 carries, in large part because the Bengals had the ball for no more than 25:38.
One of the biggest debates in Bengaldom these days wonders if they are unable to run the ball because they can't or won't? Or, they won't because they can't? Mixon, who averages barely 12 carries per game after a weekend the Vikings' Dalvin Cook ran it seven times on the Vikings' first scoring series, is staying out of it. He's just all for helping Finley. Much had been made of Mixon's body language after the last PBS loss against Jacksonville. But on Monday he was as ebullient as he's ever been as a pro. 
"We've got to help him out like that and hopefully we'll be able to control the time of possession," Mixon said. "And that's hopefully by running the rock. When we did that, we were running a lot of plays where I get the ball running the rock. The personnel's a little different than what it was last year and how they call plays. But hopefully they call the runs and we deliver. I'm always putting it upon myself to ball out and do what I can. Hopefully they dial it up."
Mixon isn't throwing head coach/play-caller Zac Taylor under the bus. (With Dalton headed to the bench leading the league in pass attempts, that's about the only thing that hasn't been thrown in Bengaldom this season.) He believes that Taylor's cherished three-receiver set (otherwise known as 11 personnel) can be used to run the ball. 
"It's easier to run the ball out of 11 personnel because they have to respect those receivers. They have to," Mixon said. "It makes everyone's job easier when you can do that. To help the run game out is by having two or three tight ends. But you're not going to be able to be in that personnel if you're playing behind the sticks, being in first and 15 or first and 20. Or if you're down by 10 or 15 in the third or fourth quarter. You're not going to be able to do that."
The problem is that two of those three receivers have been hurt much of the year. A.J. Green is looking to play his first game of the season Sunday. John Ross hopes to play his first game in two months the first Sunday of December. Mixon spent his bye Sunday watching and he took note of which teams are winning. They're running the ball with those heavy formations.
"They're going two tight ends, linemen, fullback in front and they've been successful. They're into controlling the play clock. They're controlling the game and it's working. Yes, I would love and hope to see that. We haven't been able to do that," Mixon said of the bad down-and-distances.
The Bengals lead the league in running plays out of 11. They don't have a fullback. They use multiple tight ends about 10 percent of the time. But Mixon isn't talking out of school. He's talked with Taylor and knows the coach is frustrated, too.
"I talked to Zac briefly about what's going on. But like I said, at the same, I understand situational football. By us playing from behind, those touches are going to be limited, at least in the run game," Mixon said. "Hopefully we'll be able to call the runs and dial up everything Coach always wanted to do. Sure, Coach wants to run. I know he wants to run the ball. But the situations we're in, it's tough, it's tough.
"That's what's most frustrating for me, when you're not able to get the touches and you see everybody else around the league getting touches and stuff like that. But I understand the situation so I can't complain about it … I'm a professional and I have to act like one. It definitely is frustrating I don't get the ball, but I'm sure, at the end of the day — at least I hope — they'll understand you've got to get the rock to me."
One place where Mixon thinks he can help Finley is on check-down passes, but he showed last year he can be downright devastating out of the backfield. He helped save the Miami game last season on the first play of the fourth quarter when he came back to the ball on a play Dalton got blown up and made a highlight circus catch for a touchdown. He had 12 of his 43 catches last season in those games with Driskel.
"I only get the ball like once a game — if that — in the passing game," said Mixon, who is averaging two catches a game after three last season. "At the same time, they'll figure it out. I'm not here to cry and complain about it. They'll figure it out. If they feel like they don't need me to touch the ball in the passing game, honestly, that's what they feel. I don't control the play-calling or where Ryan or Andy checks down the ball or even if it's designed to me. I'm not the one to do that. But at the same time, hopefully they'll figure out ways to get me the ball. Hopefully."
History says that the running backs are a big help in a rookie's first start going all the way back to Boomer, when Charles Alexander, Stanford Jennings and Larry Kinnebrew split 34 carries. Cedric Benson helped Dalton along with 25 carries back in '11. Carson Palmer lost his first start in New York in '04 against the Jets with Rudi Johnson carrying it 23 times. And 20 years ago in Cleveland, the last time a Bengals rookie quarterback won his debut, Corey Dillon carried it 28 times for 168 yards when Akili Smith beat the Browns, 18-17.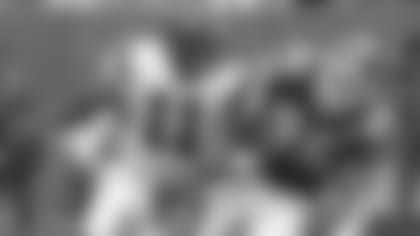 Even the other way around in this series. Both of Harbaugh's quarterbacks made their debuts against the Bengals as rookies and got wins ultra-heavy in the run game. Joe Flacco's backs got 43 carries to win the '08 opener and last year the Ravens ran it 53 times for Lamar Jackson, with Jackson taking 26 himself.
Mixon, writhing in anticipation, just wants to let them know he's available. Taylor knows. Mixon can recite what he's been telling him.
"Stay patient. Stay focused. Honestly with me, that's not hard to do," Mixon said. "I go hard each and every day in practice and do my thing. You're never going to be like, 'Oh you gotta pick me up.' You don't ever have to do that. I'm going to bring my energy. I'm going to bring my juice. That's just what it is. I'm going to always go hard and work hard for the team and try to win. I'm not here to lose. I don't ever play to lose. Just have to do my thing and help everybody out."