Slot cornerback Mike Hilton had to think about it, but he eventually came up with the answer.
When he gets on the field with the Bengals' No. 1 defense in Atlanta Friday (7:30 p.m.-Cincinnati's Channel 12), it's going to be two days shy of two years since they were on the field together in a preseason game.
That was in Washington in his first year with the Bengals and he played eight snaps that night before the ones exited after the first two series. After Wednesday's practice, Hilton said he was under the impression the No. 1 defense would go for a series against the Jessie Bates III Falcons.
"We're going to get about a series, crack the pads a little it," Hilton said. "Hopefully it's a quick series. A three-and-out and get a turnover. We'll see. No matter how many reps we get, we'll make them competitive."
Ask eight guys about playing in the preseason and you'll get eight different answers. One thing is for sure. Preseason snaps aren't tied to the success of head coach Zac Taylor's regime.
When the Bengals went to the Super Bowl two seasons ago, the No. 1 offense and defense played about three series. Last year when they again won the AFC North and went to the AFC title game, the starters didn't play a snap.
Quarterback Joe Burrow is the NFL's all-time completion percentage leader and has been a Pro Bowler playing all three career preseason snaps.
"After not playing any preseason games and starting 0-2, I feel like that had something to do with it," Hilton said. "I feel these reps, especially as a unit, will be good for us as we prepare for the season.
"Everybody is different. Guys also want to be healthy going into the season. I feel like the juice gets going, that momentum gets going, and I kind of get my feet back wet and get ready for the season. I'm excited about it."
Wide receiver Tyler Boyd, the eight-year dean of the offense, doesn't think the 0-2 start can be traced to the last preseason and he sees both sides.
"Both games went to the wire and on that blocked field goal, the Steelers made a hell of a play or we win that game," Boyd said. "I think we have a good enough offense, a good enough team and good coaches to go out and play a real game. We practice like it's a real game. It comes down to the stability of the team and we're a very stable team."
But Boyd also wouldn't mind taking a live hit: "You want to get real live contact. We haven't felt real live contact yet. I'd be OK with that."
It's unclear if the No. 1 offense is going to go, but you have to figure if it's going to go before the Sept. 10 opener it would be Friday because the preseason finale (Aug. 26 in Washington) is traditionally reserved for reserves. You also have to figure that Taylor, who has such a good feel for his locker room, took the temperature of the subject.
The thing about last year is that instead of getting the reps in a preseason game, the starters got them in the joint practice against the Rams. They had one this year, but it was before the opener instead of the finale.
One thing is certain. Trevor Siemian starts at quarterback with Jake Browning expected to work the second half in a flip of the preseason opener. With Burrow not expected to work in Atlanta or Washington, per CW, Siemian and Browning have eight quarters to hash out the back-up job with the Bengals looking for their first offensive touchdown of the year.
Logan Wilson has emerged as one of the game's top middle linebackers and earned a second contract with a career 20 preseason snaps. COVID wiped out his rookie preseason in 2020.
"I'll take it," Wilson said.
He has said he thinks the starters can win an opener without playing in the preseason. But he also says, "Whatever Coach says."
Center Ted Karras pretty much echoed the week's sentiment.
"The beauty of being a player," Karras said, "is you wait for them to tell you if you're playing or not."
PLAYER OF THE DAY: DE Sam Hubbard.
Another day of the defense with Hubbard and his bash brother Trey Hendrickson wreaking havoc on the quarterback as Siemian and Browing alternated with the ones against the ones.
Wednesday's marquee team event was the red zone lockout, where the ball starts on the 35 with a scoring system. The defense won, 19-16, and Hubbard set the tone on a first down at the 16 when he sniffed out a screen to running back Chris Evans for a one-yard loss. Nose tackle DJ Reader then rampaged through the middle for a sack and on third down Hubbard and Hendrickson met at Browning for another sack.
The offense needed Evan McPherson's 48-yard field goal, which gave the defense four points and the offense three.
The defense also dominated the two-minute drill with neither the first nor second team allowing points.
"We won the red zone lockout. That's what matters," Hubbard said. "We stopped them in two-minute. We're getting into game shape while working on technique."
Defensive line coach Marion Hobby gave him a high grade on his play gobbling up the screen.
"That's big. A veteran player, a savvy player," Hobby said. "To be able to transition like that is big. He gets off the ball and thinks it's a pass and then he has to put his foot in the ground and go screen. An excellent play."
PLAY OF THE DAY: CB Cam Taylor-Britt
This red zone lockout thing can get heated. The first team to 18 points wins and special teams coordinator Darrin Simmons, who acts as the ref placing the ball and calling penalties, gets it from both sides.
"The coaches know how to get our competitive juices started. That red zone lockout is what we look forward to," Hilton said. The offense trying to score, the defense doing our job and keeping them out. Us being victorious in that red zone lockout was big."
They won, 19-16, because Taylor-Britt launched himself at the goal line on Browning's go ball and outwrestled Pro Bowl wide receiver Ja'Marr Chase for an interception that gave the defense a turnover, which is worth seven points. That erased the offense's 16-12 lead McPherson gave them on a 58-yard field goal.
"A vertical. I thought the quarterback threw a good ball, I'd say," Taylor-Britt said. "It was a 50-50 ball. I just went up and got it.
"You have to jump higher than Ja'Marr Chase. And he has very strong hands, but I have strong hands as well. I have to remember that going up for the ball."
What made the play even better is that two drives before, Taylor-Britt made a mistake working against wide receiver Tee Higgins and got beat for a long touchdown pass.
"Showed great growth by two-nine," said cornerbacks coach Chuck Burks, referring to Taylor-Britt's jersey number. "He was frustrated a few days ago, but this game is all about coming back from adversity."
Taylor-Britt lost contact with Higgins and the ball and while he was turned around, Higgins came back to make a play on a high deep pass and walked in.
"I had to take it back to Rookie Cam and forget and just move on," Taylor-Britt said. "You can't hold on to that last play. Just move on and keep kicking. Don't make the same mistake on the next play.
"I had drove the out (pattern) when I could have just stayed open basically and just ran instead of just driving. I would have had a better play on the ball and I wouldn't have allowed him leveraging me out of the play."
QUOTE OF THE DAY: Taylor-Britt on winning a 50-50 touchdown ball with Chase:
"I have the skills to get it. I just have to use them."
SLANTS AND SCREENS: New Falcons safety Jessie Bates III was a popular player among his Bengals teammates the previous five seasons, so you can expect a lot of pregame hugging. Hubbard, his 2018 draft classmate, is trying to do the jersey trade with his No. 94 for Bates' No. 3.
Falcons jersey, but there's going to be a lockout competition there.
Dax Hill, now a starter with Bates and Vonn Bell gone, says he took notes from Bates.
"We talked once right after he signed, so it will be good to see him in person," Hill said. "He told me to just be prepared and just show the world what I can do. He can do so many things well, I think he's had an influence on my style of play." …
Nick Scott, the veteran safety signed to start next to Hill, looks to be a nice chemistry fit. As Hilton talked to the media at his locker Wednesday, Scott got in the back of the scrum and hung out a shower shoe as a microphone.
"Tell us a few of your favorite things about Nick Scott," Scott asked. As Hilton launched into an answer, Scott commanded, "Talk into the mike," before Hilton informed him, "That's a dirty shoe there." …
Super Bowl XXIII hero Stanford Jennings visited practice Wednesday and the New Balance Athletics executive, looking as distinguished as his eight-year Bengals career at running back, enjoyed a close-up of his big game descendants. He was particularly interested in getting a look at rookie running back Chase Brown.
He also wanted to meet DJ Reader. His brother Keith Jennings coached at Clemson when Reader played for the Tigers …
Rookie cornerback DJ Ivey continued to impress with two passes defensed on rookie wide receiver Andrei Iosivas, one a leaping tip on an end-zone jump ball despite Ivey giving up two inches …
The quarterbacks were left shaking their heads after practice wondering if defensive coordinator Lou Anarumo has any blitzes left because that's all they seemed to do. If there are any zero looks left, it's minus-one.
Scott came in tearing in one of those all-out jobs in the red zone lockout. It appeared Chris Evans blocked him long enough to allow Browning to float a touchdown pass down the seam to wide receiver Tyler Boyd working against an uncharacteristically tentative Hilton. Hilton indicated he thought the blitz got there and back up the field Scott and the defense raised such a fuss that Scott had defeated the block for the sack that they did a do-over. That's when Higgins scored …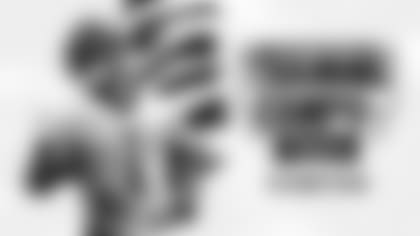 Training Camp 2023 Center
The official source of news and information about Bengals Training Camp 2023.