Mike Brown, who knew Jim Brown since that spring of 1957 when they both left college and saw most of his career up close, had no doubt Friday afternoon when told the NFL icon had passed.
"The best runner I ever saw," said Mike Brown, the Bengals president who has seen all of them before and after. "He was an extraordinary athlete. He was a big man. But very fast. He was 228 (pounds), 232 maybe later on. But sculpted. The thing people just don't give him credit for is how fast he was."
Jim Brown, who retired as the NFL's leading rusher at the age of 30, gained most of those 12, 312 yards playing for Mike Brown's father during Paul Brown's last six seasons as head coach of the Cleveland Browns. Mike Brown, 87, the same age as Jim Brown, considered him a friend.
"This is a jolt to me. It's tough to lose one of your guys. I didn't know he was that ill," Mike Brown said. "I was always glad to see him and I think he felt the same way. I liked Jim personally. I didn't always agree with him, but that was fine by me and fine by him. I always respected him as a player. He was special."
When Paul Brown was fired by the Browns after the 1962 season, he resented Jim Brown siding with owner Art Modell in the split. But Mike Brown sensed the two had reconciled in later years and recalled a meeting before what he believes was the Bengals' appearance in Super Bowl XVI in Pontiac, Mich., on Jan. 24, 1982.
"He was by himself in the box next to our box and we were there early," Mike Brown said. "We went over to talk and I remember (Paul) saying, 'We must have done something right. You've got all the records.'"
In later years, Jim Brown and Mike Brown visited at periodic NFL meetings.
"They would give him the floor on different areas at different times and he was remarkably good up in front of an audience," Mike Brown said. "I was impressed how he had grown into that over the years."
The memory of James Nathaniel Brown can unleash stories just like he could unleash his super powers on the defense and Mike Brown has his share.
There was that underrated speed and Mike Brown remembers how in practice Jim Brown wanted to challenge fellow running back Bobby Mitchell, all of 190 pounds.
"They would send two guys together for 40 yards," Mike Brown said. "Jim wanted to run against Mitchell. Mitchell was an NCAA champion hurdler and Mitchell won, but by a nose."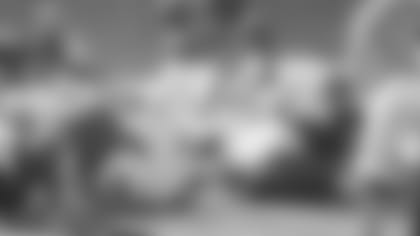 Mike Brown introduced himself in the Dartmouth College bookstore in that spring of '57 on a day Jim Brown was driving around campus in a red convertible, not too long after Paul Brown took him with the sixth pick in the draft. Mike Brown, who had quarterbacked Dartmouth the previous fall while Jim Brown was running Syracuse into the national spotlight, was looking forward to watching Jim Brown lead the Orange lacrosse team against Dartmouth later that day.
"He was better at lacrosse than he was at football. He was super at lacrosse," Mike Brown said. "He would just run down the field and Pffft. Throw it in the net. We couldn't run with him and if somebody tried to be physical it was an unequal contest. Jim would just go through him or around him."
Mike Brown realized right away about Jim Brown that lacrosse and football, it just didn't matter.
"He stood out," Mike Brown said. "That's all I can say."