The 49ers are that distant cousin out there on The Coast. They always seem to surface during the bigger moments in the family and here they come again Sunday (1 p.m.-Cincinnati's Channel 19) for Bengals head coach Zac Taylor's first Paul Brown Stadium opener.
This week's edition of the Bengals.com Media Roundtable convenes on The Banks with maybe its widest array of ages in history. The panel spans the quarter-century of work in the NFL of Sirius NFL Radio maven Alex Marvez and 49ers beat reporter Matt Maiocco to the twenty-something pair of first-year Bengals reporters Tyler Dragon of The Cincinnati Enquirer and Ben Baby of ESPN.com. All ages know the history between the two clubs, starting with how former Bengals assistant Bill Walsh used Paul Brown's offense as the basis for his West Coast scheme that changed football and just happened to use it to beat the Bengals in two Super Bowls on the way.
Marvez also went national from Spinney Field, where he broke into the league covering the Jeff Blake Bengals of the mid 1990s for The Dayton Daily News. Maiocco, of NBCSports.com/BayArea, spent a rookie season covering the defending NFL champions in the glow of Steve Young's six Super Bowl TD passes.
Dragon, who grew up in Fresno, Calif., was almost ruled ineligible for The Table because he's too athletic. He went to UCLA on a track-and-field scholarship as a high school All-American ranked No. 6 in the nation in the shot put. Then he also wanted to play football, so he transferred to Howard to play fullback, but a torn ACL short-circuited his plans. He worked last season as one of four reporters covering the Cowboys for The Dallas Morning News and was eventually deemed eligible for The Table after a closed-door executive session because he follows in a long line of Howard royalty with long and distinguished careers covering the league in the NFL Network's Steve Wyche and Jim Trotter and the Atlanta Journal-Constitution's Falcons beat reporter D. Orlando Ledbetter.
Baby is no infant when it comes to the business. He's just 27 but he's an old-school scribe at heart that worked at three newspapers before leaving Texas for the first time to cover the Bengals for ESPN. He's Lone Star all the way, growing up in Grapevine and graduating from the University of North Texas before breaking in covering high schools for papers in Denton and San Antonio and then covering Texas A&M football and college sports for the last three years at The Dallas Morning News.
Let's go around The Table. As always, visitors first and then alphabetical:
You hate to say a moral victory, but it was impressive last week for the Bengals. You saw creativity on offense. You saw players drafted, like a John Ross, used to their potential. I know John has been injured, but he was out there. He was a big part of the game plan. Gio Bernard showed why he got the contract extension. There were signs that just made you feel like this coaching staff has a much better idea how to use the talent given to them than the previous coaching staff at the end.
You feel good about it, but now the surprise element is gone. And you wonder if the Seahawks approached the opener as a gimmie and does that affect your preparation? Those are things I don't have answers for, but I want to see answered by this team moving ahead.
I'm encouraged for the 49ers. They had three interceptions in a game, which already eclipsed their total from last season. It was a weird game in Tampa. New coaching staff for Tampa and the 49ers looked OK. Jimmy Garoppolo gets better each time he's out there. Encouraging for the 49ers.
The Bengals actually moved up in the Associated Press power rankings. All of us moved them up because we had them pretty low to begin with. They're one of the rare teams that moved up despite a loss. I want to see this Bengals team finish a game. I don't trust them yet. They had plenty of opportunities that were squandered. Andy Dalton, while he had a personal best 418 yards, I thought there were times he got a little sloppy with the ball. I wasn't impressed with Randy Bullock missing that 45-yarder. That was a killer. This Bengals team just isn't good enough to afford that. If you can just block out those types of errors, they can win this game but I don't trust them yet.
THE EDGE: I've got to see a little bit more from the 2019 Bengals. The good part is, I want to see more of the 2019 Bengals, unlike the 2018 Bengals, when I saw enough at the mid-way point. 49ERS, 23-17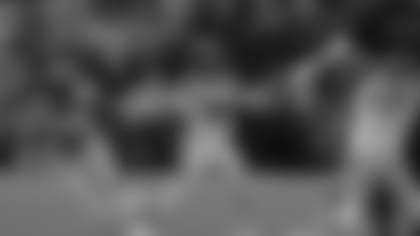 The 49ers haven't won a game like last Sunday in Tampa Bay for a long time. They made a ton of mistakes. They had penalties. It wasn't a clean game and they still found a way. This team has more talent than it's had in the past. I think head coach Kyle Shanahan and GM John Lynch basically have the kind of roster they want. It's not a perfect roster by any stretch, but it's the best one they've had in their three seasons here. And in a lot of ways they'll be looking across the line of scrimmage at a team that kind of mirrors themselves.
The defense should be very well prepared because they know kind of the roots of what the Bengals are trying to accomplish on offense even though Zac Taylor and Shanahan have never coached together. They don't know each other particularly well, but a lot of influences that Taylor has had in the NFL come from that same offensive mindset.
In the offseason the 49ers knew they had to make some changes and improvements. Even when they looked at a team that had two interceptions the entire year, they thought they could make the biggest improvement in the pass rush. So they went out and got Dee Ford, drafted Nick Bosa No. 2 overall and basically left the secondary intact. They didn't suit up anybody in the defensive backfield on Sunday that was not on the team last season. And it already kind of showed up where they didn't get the kind of consistent pass rush they expect, but they got enough and they got it in key places. They did have three sacks and pressured Tampa quarterback Jameis Winston into some mistakes and the result was three interceptions, which exceeds that total of last season, and two went for interceptions by cornerbacks Richard Sherman and Ahkello Witherspoon. It looks like they were justified in taking the approach of bolstering the outside pass rush during the offseason.
We don't know what Jimmy Garoppolo is all about as an NFL quarterback. He's in his sixth season and Sunday will be only his 12th NFL start. He was up and down last week in Tampa. He missed the final 13 games last year because of an ACL injury. He played at a neutral level. He wasn't great. He wasn't horrible. He did throw a pick-six, though, but didn't stand in the way of a really good defensive performance. The 49ers expect more from him and want more from him. They believe he'll get better and better as he knocks the rust off and gets back into a groove.
THE EDGE: This is a tough one to gauge because the only thing I'm going off is an impressive performance by Cincinnati last week to go up to Seattle and darn near win that game and maybe should have won that game. I do think the 49ers have an advantage. They have some confidence. The mistakes they made last Sunday can be cleaned up. The Bengals seem to not stick with the running game and with Joe Mixon banged up, I don't know if they can take advantage of some of the running alleys that are there in the 49ers defense. I think they start 2-0. 49ERS, 27-21
It's going to be interesting to see how things change week to week now that there's tape of what Zac wants to do offensively. I'm curious to see how San Francisco attacks that. Nick Bosa is going to be another challenge for Andre Smith and the offensive tackles. I liked what Cincinnati did that first week as far as getting the ball out of Andy's hands quickly, taking what the defense gave them. I think those are good signs for them this week. As expected, Cincinnati is the underdog again and they're going to have to play just as well as they did last week to come out with a win.
I thought the way Bengals defensive coordinator Lou Anarumo schemed it in Seattle was excellent. It was really a well-coached game for both sides of the ball for Cincinnati and that has to be really encouraging. How well they used the D-Line. The secondary didn't give up a ton of big plays. The one big touchdown play they gave up at the beginning of the fourth quarter, Anarumo basically said that was a scheme-related issue. By and large, if you're Cincinnati you have to feel really good about what they were able to do. The question is now that there's tape can you replicate that.
THE EDGE: There are still some growing pains when you have a new coach, a new system. I think San Francisco is still the better team. By about a touchdown. 49ERS, 24-17.
The Bengals are coming off a tough loss, but there were positive signs on both offense and defense. When Andy Dalton has a career high in passing yards in the very first game in Zac Taylor's offense, that's something they can build on. On defense, Carlos Dunlap told me the line is the strength of their team and for the majority of that game the defensive line outplayed the Seattle offensive line. Russell Wilson is a mobile quarterback. He likes to get outside the pocket, so there was some trouble containing him at times, but they held him under 200 yards passing and held last season's No. 1 rushing team to 72 yards. A lot of positive takeaways.
Nobody expected them to come out of that raucous environment in Seattle like they did. Nobody expected them to be close. I predicted the score to be 27-16. It's a good sign they were able to hang that tough with a play-off contender. I don't believe the Bengals are a play-off contender this year, but for them to be that close is a good start.
I think they match up well with San Francisco. No. 1, San Francisco isn't as good as Seattle. They have a young team. Jimmy Garoppolo is still an unproven quarterback. He's not as mobile as Russell Wilson, so they'll be able to get their hands on him a little bit better. They don't have the offensive threats Seattle does. They're really short at receiver. Their starting running back probably won't play. Defensively they spent a lot of draft capital, starting with Bosa, and they have a good defensive line. Their linebackers are good. Kwon Alexander is a stud and in the back end you've got the wily Richard Sherman who had a pick-six last week. I think San Francisco's defense is better than Seattle's, but on offense they leave a lot to be desired.
THE EDGE: This is a good matchup for the Bengals. They have the home-field advantage. San Francisco has spent a week on the East Coast. That plays a role in it. The Bengals surprised me. They're better than I expected and they have some matchups they can expose. They like to spread the ball around to their wide receivers. I do believe Joe Mixon is going to play. He's probably the best offensive player on the field on both sides. Defensively they have enough to stop the 49ers. BENGALS, 24-20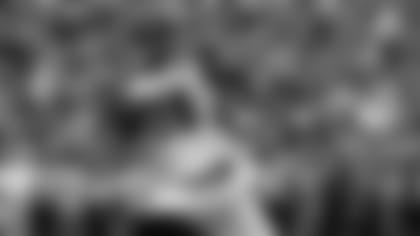 These two teams always seem to have the same offensive DNA. There was P.B. and Walsh. And Bengals Super Bowl head coach Sam Wyche played for Walsh in Cincy and coached for him in Frisco, where he recruited Joe Montana 40 springs ago to throw to a draft prospect and they ended up taking the Hall-of-Fame QB in that '79 draft.
Sunday's teams aren't that close. Try second cousins once removed. Taylor has never worked with Shanahan, but when Shanahan was the coordinator for the 2008-09 Texans Taylor was good buddies with the son of Texans head coach Gary Kubiak and watched every snap. Shanahan then became the offensive coordinator in Washington, where Sean McVay was his tight ends coach for three years. Taylor worked under McVay in Los Angeles the past two seasons.
But there are significant differences, the main one being the Bengals' base personnel group is 11 (one back, one tight end and three wide receivers) while the Niners are 21 (two backs, two wide receivers and a tight end), so the Bengals run defense that was so effective last week is going to be tested by a full back just like Seattle tested them with extra offensive linemen.
The Bengals' big defensive challenge is making sure record-setting tight end George Kittle doesn't break the game open with TDs or long plays. After Kittle, Garoppolo doesn't have much experience at his disposal. Starting running back Tevin Coleman isn't expected to play after they rushed it 32 times for just 3.1 per last week, he's got two wide receivers bigger than 200 pounds and 5-9 Marquise Goodwin is the only one with more than 60 career catches. And their 256 yards of offense didn't exactly win it for them last week. That's what two pick-sixes will do for you.
But Goodwin can run. His 16.6 career yards per is third among active receivers. And Kittle is the kind of guy that has killed the Bengals in the recent past. A tight end that can run and scorches the middle of the field. Last year, while the Bengals were allowing five different tight ends to have at least 60 yards in a game, Kittle led the NFL with 870 yards after catch. Who covers Kittle?
Last week Anarumo rolled out a new defensive look and he'll no doubt have a new plan for Kittle. Safety Jessie Bates III, who says it is Kittle's ability to both run and block that separates him, says the Bengals will mix coverages. The Bucs had the right idea last week. Without fearing the wideouts, they were able to hold Kittle to 54 yards on eight catches and no TDs or balls of 20 yards. The Bengals will take that Sunday.
After coming out and throwing 16 passes on the first 19 snaps of his tenure, Taylor insists if the defense gives them the proper look, they'll be more than willing to run. We just may find out how versatile the Bengals offense can be quite early. The Niners are supposedly selling out on the pass rush with their new Wide 9 alignment, so if Seattle challenged the Bengals to throw it, the Niners may do just the opposite.
But the Bengals could be hesitant to run the ball because their bell cow, Joe Mixon, missed the second half last week with an ankle injury, was limited in his one practice this week and is marked as questionable. Rookie running back Trayveon Williams (foot) is also questionable after a limited week.
So do they take their chances on that nimble interchangeable crew of receivers led by the waterbug John Ross scurrying under the 49ers twin tower cornerbacks of the 6-3 Richard Sherman and Ahkello Witherspoon? They have to be careful of Sherman. Last Sunday's pick-six showed there's something left for one of the league's top players of the last decade.
Still, Mixon, out of Oakley, Calif., looked good on the rehab field getting ready for his hometown team, the Niners gave up 4.7 yards per rush in Tampa and Bosa looks fine after playing 38 of the 70 snaps last week and the Bengals need to offset his rush. Plus, Mixon fits quite nicely into the storyline. What better way for the Bengals to have the final say against the 49ers than with a big game from a guy out of The Bay?